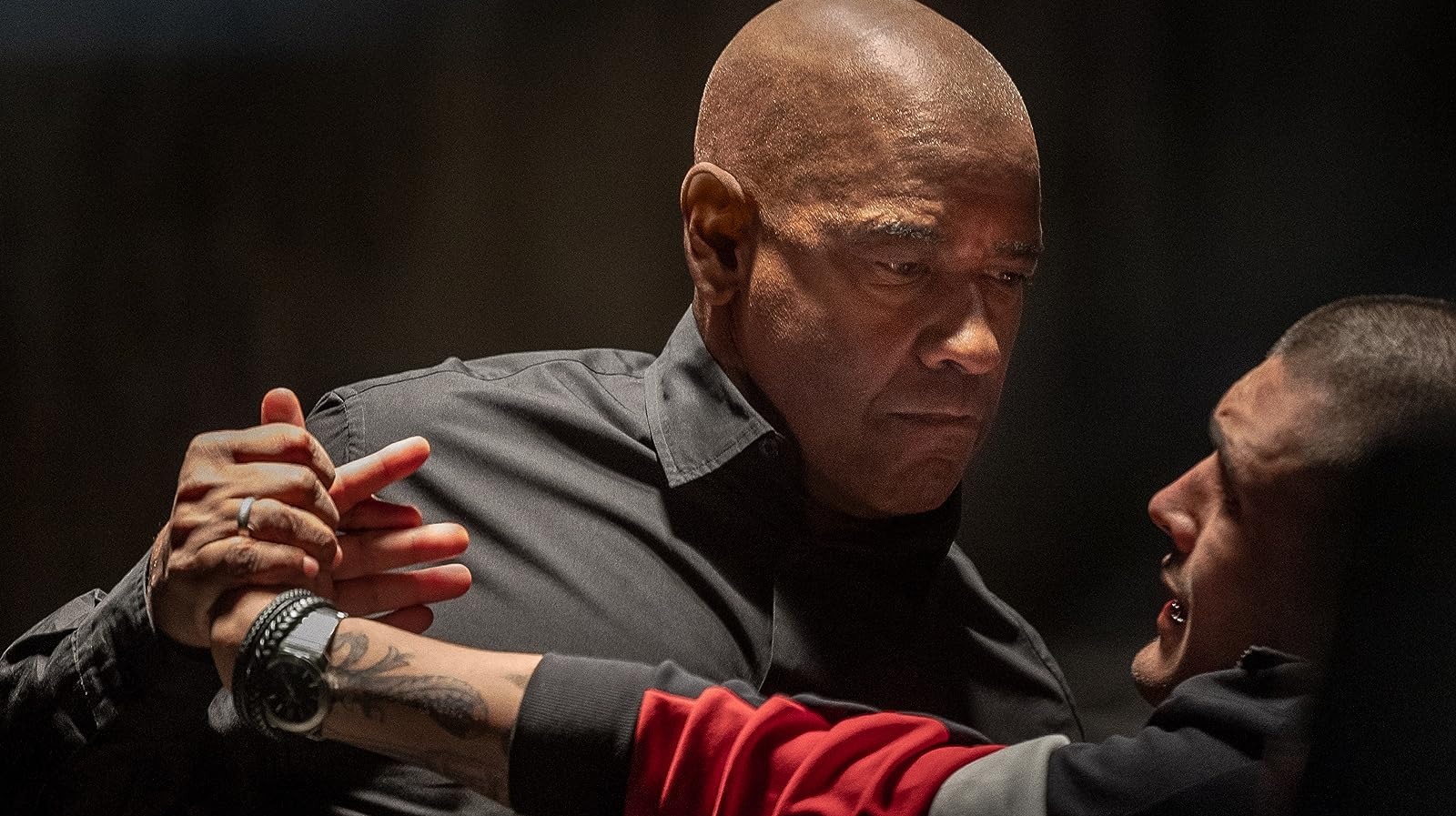 This has long been an issue with Fuqua's filmmaking style, going all the way back to "The Replacement Killers" in 1998. Fuqua came from the world of music videos (he directed Coolio's "Gangsta's Paradise" and Prince's "The Most Beautiful Girl in the World"). Even decades into a varied feature-making career, he struggles to find an appealing cinematic aesthetic free from the Vaseline-coating of 1990s MTV. He is a better aesthetician than a storyteller. And even then, he's wildly inconsistent. For the love of Pete, don't watch his 2021 film "Infinite." 
Fuqua's greatest strength, however, seems to be his relationship with Washington. "Equalizer 3" is their fifth film together, with two of those films being the only sequels Washington has ever appeared in. Fuqua and Washington seem to have formed an easy, understanding working relationship, and the actor, likely as a result, appears assured, confident, and never out of his element. When McCall, even in his late 60s, threatens a lupine Camorra twerp, the audience can grin in anticipation of imminent badass violence. Some of the best moments of "Equalizer 3" are the ones that fall just before a confrontation, with McCall declaring his victory more or less already won. 
Those and the violence. There's some pretty rad violence in the flick. The villain's eventual comeuppance is poetic and lightly delicious. 
The canon of "The Equalizer" has never taken the world by storm, usually percolating in the background of popular culture as a piece of intense ephemera. Robert McCall is a former Marine and DIA officer, but that is entirely ignored in part 3. He's a superhero played by Denzel Washington, and the filmmakers assume that is enough. For many audience members, it will be.
/Film Rating: 6.5 out of 10