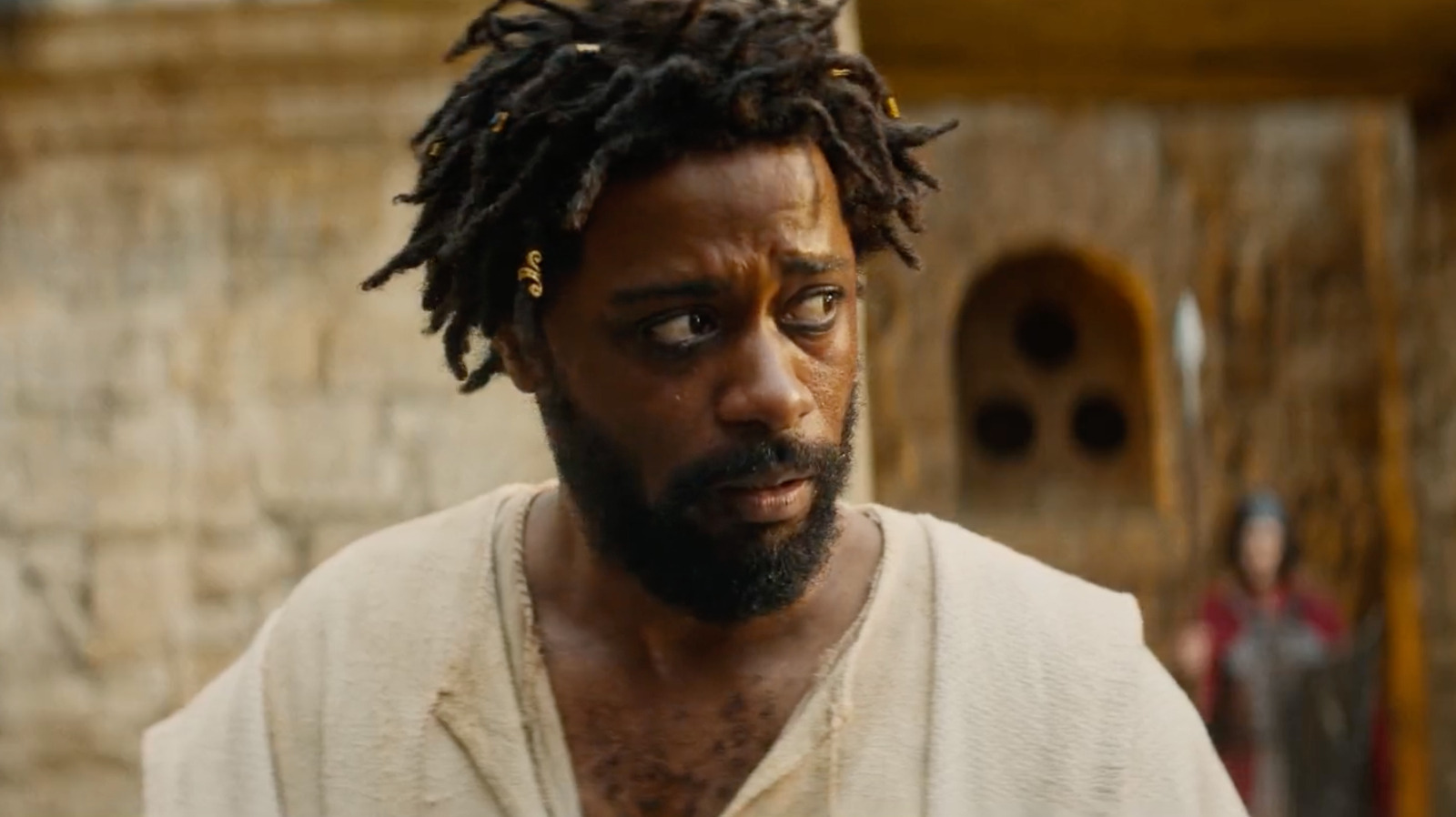 Joining Stanfield and Cyler in the "Book of Clarence" cast is a deep bench of talent led by Omar Sy, Anna Diop, David Oyelowo, Micheal Ward, Alfre Woodard, Teyana Taylor, Caleb McLaughlin, Eric Kofi-Abrefa, Marianne Jean-Baptiste, James McAvoy, and Benedict Cumberbatch. The official synopsis reads:
From visionary filmmaker Jeymes Samuel, "The Book of Clarence" is a bold new take on the timeless Biblical-era epic. Streetwise but down-on-his-luck, Clarence (LaKeith Stanfield) is struggling to find a better life for his family, while fighting to free himself of debt. Captivated by the power and glory of the rising Messiah and His apostles, he risks everything to carve his own path to a divine life, and ultimately discovers that the redemptive power of belief may be his only way out. The film features new music by Jeymes Samuel, JAY-Z, and more.
Noticeably, the trailer for "The Book of Clarence" avoids listing a specific release date for the film beyond sometime in 2024. We only just heard it was set to hit theaters on January 12, 2024, so presumably this is a move on Sony's part to keep the trailer evergreen — you know, just in case it decides to overhaul its release slate again while the major Hollywood studios continue to take their sweet-ass time hashing out a reasonable and equitable agreement with the striking actors' and writers' guilds.