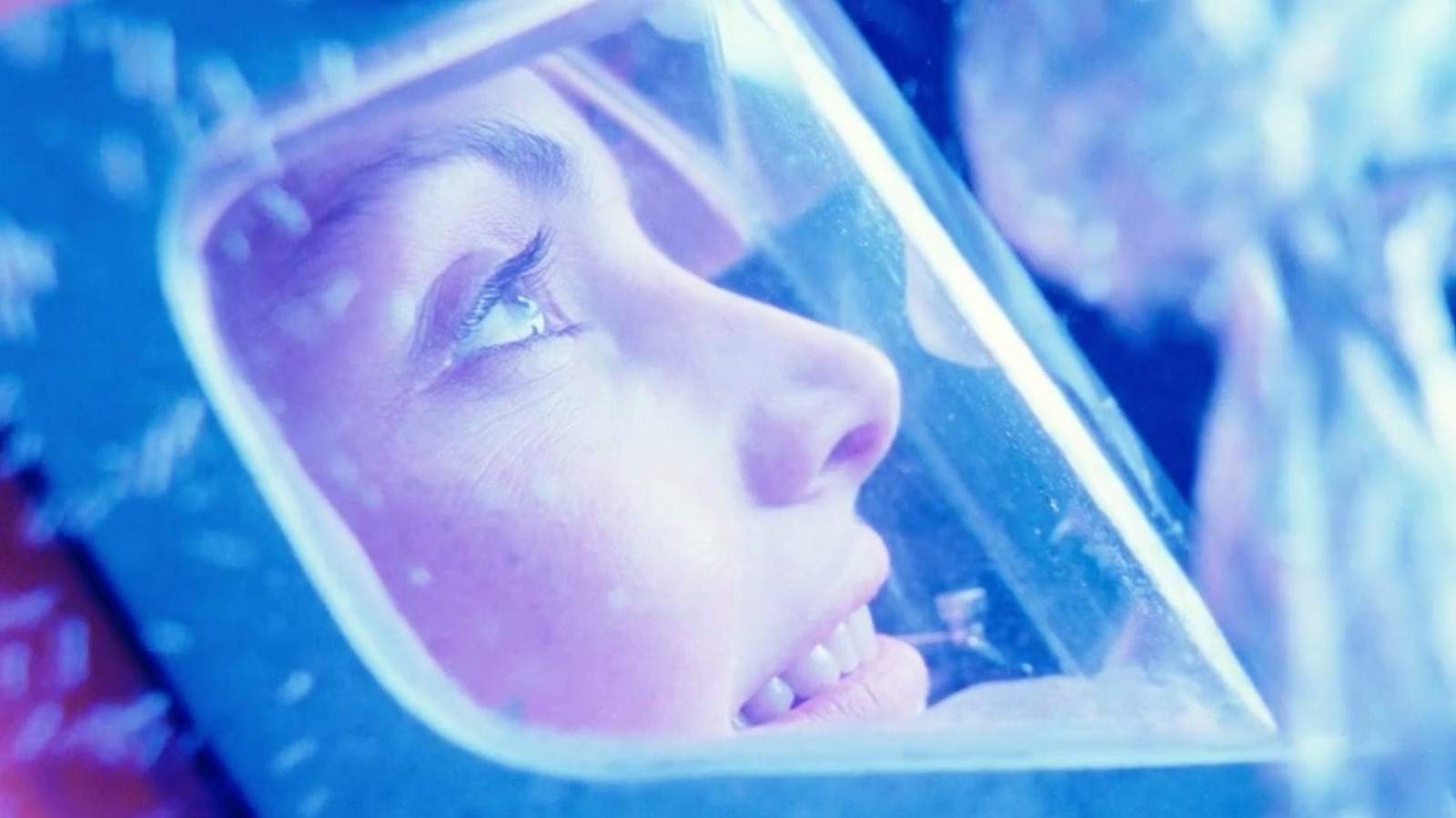 For far too long, fans of one of James Cameron's lesser-known films have had to settle for some less-than-ideal circumstances in order to watch "The Abyss." Starring an ensemble cast made up of Ed Harris, Mary Elizabeth Mastrantonio, Michael Biehn, Leo Burmester, Todd Graff, John Bedford Lloyd, and more, the movie follows a group of search-and-recovery divers (along with a ragtag crew of oil riggers) who race to the bottom of the Caribbean to locate a sunken American submarine … only to come across something far more otherworldly. The groundbreaking special effects secured the film's place in history, though it didn't experience nearly the same levels of theatrical success that Cameron was known for after "Aliens" and "The Terminator."
Far from a flop, however, "The Abyss" inspired its own devoted fanbase and today's news only further emphasizes how much of a market there is for this Cameron film. The only drawback is that this special screening will be a one-night-only event, arriving in theaters on December 6, 2023. Tickets will go on sale on November 20 and 20th Century Studios released a new trailer to hype up the screening, which you can see above. Anytime a Cameron movie is playing in theaters is an occasion to celebrate, new or old, so you won't want to miss out on this rare opportunity.
In this underwater sci-fi adventure written and directed by James Cameron, a nuclear sub mysteriously sinks and a private oil rig crew, led by foreman Bud Brigman (Ed Harris), is recruited to join a team of Navy SEALs on a search and rescue effort. The group soon finds themselves on a spectacular life-and-death odyssey 25,000 feet below the ocean's surface, where they find a mysterious force that could either change the world — or destroy it.