Summary
Exmas is a delightful holiday rom-com with infectious chemistry between the lead actors, Robbie Amell and Leighton Meester. Their performances make the characters likable despite their flaws.
The film delivers unexpectedly funny comedy, thanks to the cast's seamless chemistry and witty dialogue. It will have you chuckling with laughter and adds to the overall charm of the movie.
While Exmas follows predictable genre clichés, it still manages to be a warm and charming Christmas flick.
Thanks to Hallmark, Lifetime, and Hollywood in general, the Christmas season is the time for rom-coms. Its nigh impossible to count the romantic comedies that studios dump out every Christmastime like snow in Buffalo. But for every 100th or so sloppy holiday rom-com, there is a film that shines so brightly among the rest, it's instantly considered a Christmas classic. Take Love Actually and your Happiest Season, for example, not to mention the countless classics of the '50s and '60s. Now, Freevee throws their latest Christmas rom-com offering on the table in the form of Exmas, a film about two exes who, after a misunderstanding, are both forced to spend Christmas together. Thankfully, however, what could have been another forgettable holiday rom-com is instead a movie that surprisingly deserves a place among the best Christmas rom-coms in recent memory.
Exmas is an adorable holiday rom-com not to miss. The main characters' romantic relationship and arc may be predictable, but it's trumped by their infectious and adorable love for one another. Robbie Amell and Leighton Meester deliver endearing performances as the films' leads, making their respective characters infinitely likable, despite their characters' major flaws. Beaming with heart, Exmas delivers some unexpectedly brilliant comedy, mostly thanks to the cast seamlessly playing off each other, and will, more often than not, have you chuckling with laughter. It's as cliché as a box of chocolates on Valentine's Day, but the tropes are handled very well, and it's that familiar story that creates a sense of holiday warmth, making Exmas such an easy and delightful watch.
Merry Exmas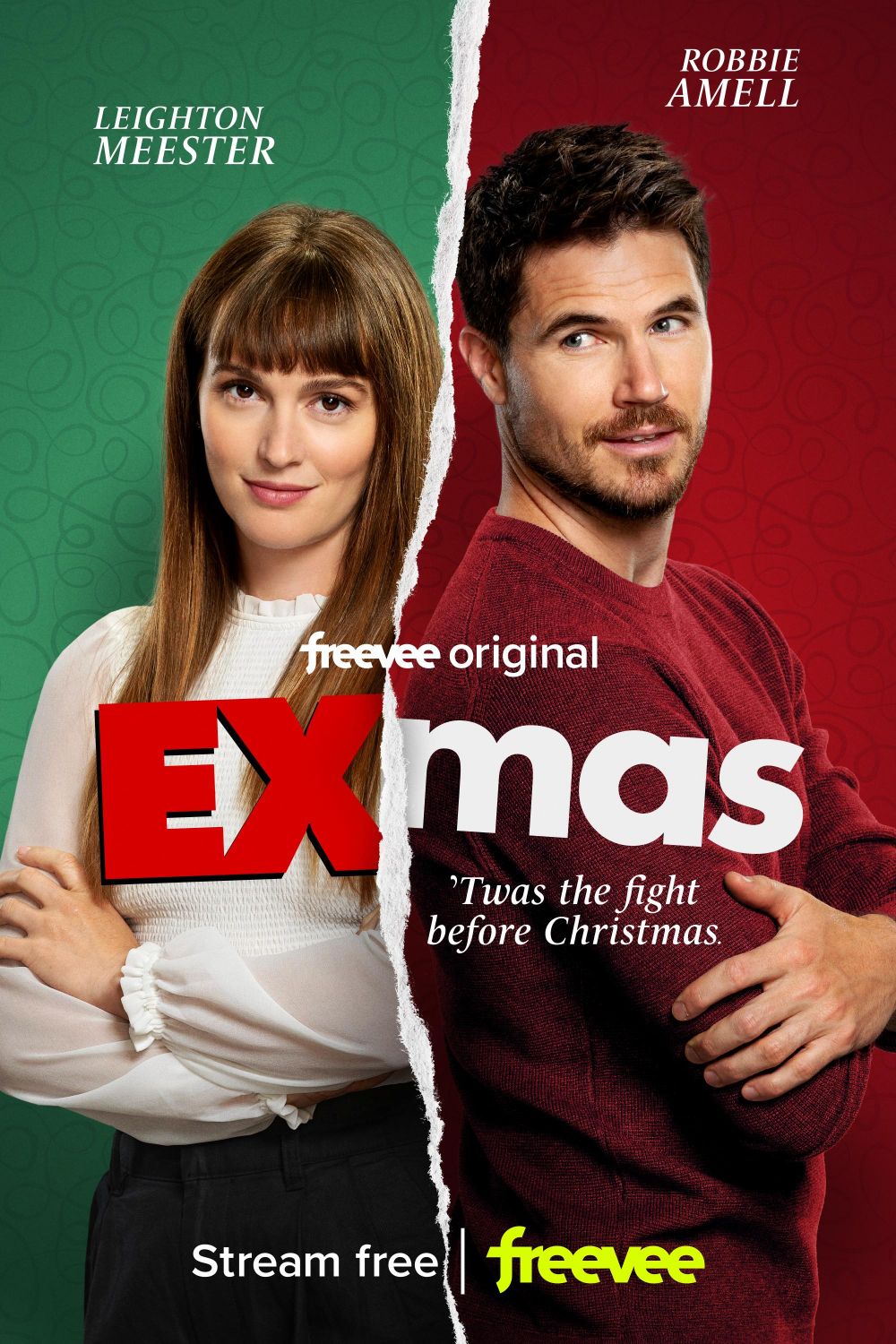 Exmas
Release Date

November 17, 2023

Director

Jonah Feingold

Cast

Leighton Meester, Robbie Amell, Michael Hitchcock

Runtime

93 min

Genres

Christmas, Romance, Comedy
This 2023 holiday rom-com follows Graham (Robbie Amell), a video game designer suffering from heartbreak after his ex-fiance recently dumped him for no appropriate reason. Thanks to Graham's dreadful boss, Graham must finish the latest game his company has been working on by Christmas Day. Due to this impossible task, Graham can't visit his family for the holidays this year. But after a brief moment of reflection, Graham asks himself, "What the hell?" and flies to his family's home to spend the festive season with them.
Surprising them all, Graham's family aren't as ecstatic to see Graham as he previously anticipated. However, that may be due to the fact that Graham's family invited Graham's ex-fiance, Ali (Leighton Meester) for Christmas this year after Graham said he couldn't come because of work. This is actually the exact same setup (but with reversed genders) as last year's pretty charming Christmas with the Campbells, but both films feel very different.
After this unprecedented turn of events, Graham and Ali turn on each other in an all-out battle to convince Graham's family that their other half isn't the person they know and love. Will this war for the hearts of Graham's family mend their relationship, or prove that they were never meant to be?
Robbie Amell's and Leighton Meester's Infectious Chemistry
Robbie Amell and Leighton Meester both effortlessly infuse Exmas with buckets of heart and charm, thanks to their infectious chemistry and alluring performances as the film's lead. Amell, perhaps most known for his work on Prime Video's Upload and the beloved rom-com, The Duff, offers a comedically well-timed performance as the heartbroken lead, betrayed by his family. Amell seamlessly captures our hearts while opening up about his flaws, his stress, his dreams, and his love for Ali. While Amell's previous work in Upload is still his best performance to date, his turn as Graham in this delightful rom-com is certainly close.
Leighton Meester, recognizable for her work on Gossip Girl and the Adam Sandler comedy That's My Boy, is similarly engaging. Like Amell, Meester's comic timing is perfectly tuned, especially to Amell's, constantly whipping out clever one-liners and sharp responses to Amell's insults. Meester subtly delves into her character's heartbreak, without being as outspoken about it as Graham. Through simple facial expressions and line delivery, Meester creates a kind, confident, yet vulnerable and secretly broken character who audiences will quickly fall in love with.
While both actors offer multi-layered performances on their own, it's when the two act against one another that the film really shines. Whether it's through their intense prank war, or through their heart-to-hearts, Amell and Meester harmoniously elevate the film's humor and heart. They create a wholly authentic relationship which, without them, may have resulted in just another well-intentioned but forgettable Christmas rom-com.
RELATED: Best Enemies-to-Lovers Romance Movies, Ranked
A Supporting Cast Who Deliver Outstanding Performances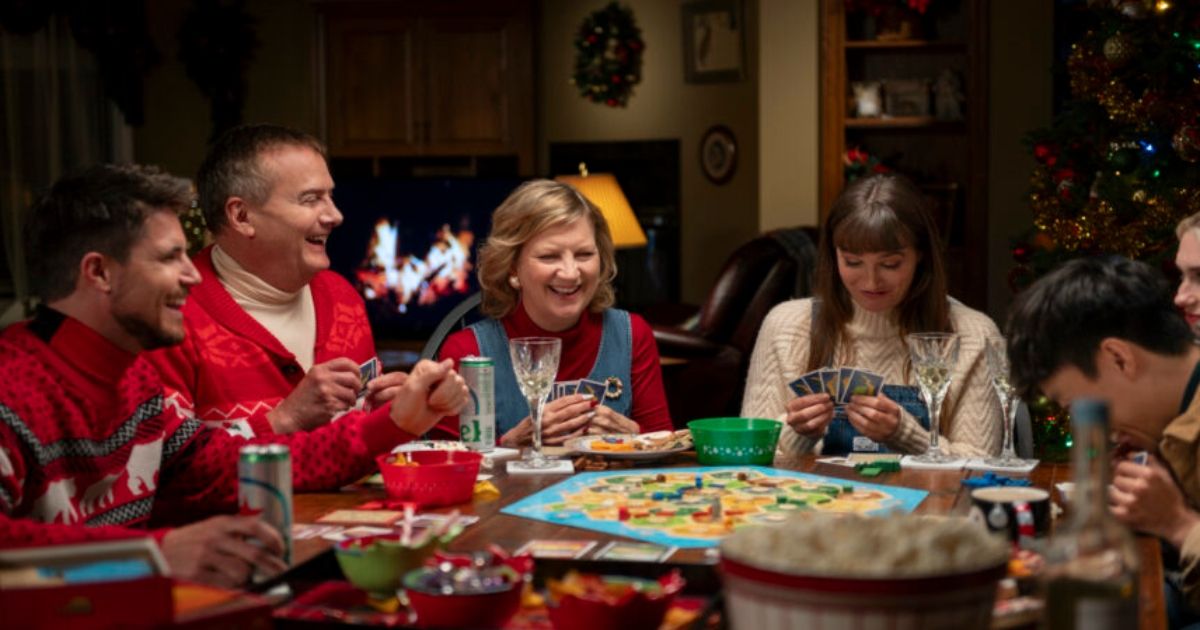 Alongside two great leads is a cast audiences will just as quickly enjoy spending time with. Michael Hitchcock, Kathryn Greenwood, Veronika Slowikowski, and Steven Huy are all pitch perfect as Graham's kooky but lovable family. They each offer funny lines of dialogue, and sell audiences on their mushy family dynamic. However, it's Kathryn Greenwood and Veronika Slowikowski who steal the show. Greenwood's sweet, off-beat performance as Graham's adorable, Christmas-loving mother allows for some of the film's most hilarious moments. Similarly, it's her character who's mostly responsible for giving Graham the epiphany he most definitely needed, a lovely scene captured through Greenwood's irresistible performance.
Elevating her outlandish character with buckets of humor and self-confidence is Veronika Slowikowski. Slowikowski's comedic performance should not be understated. Her ability to make audiences laugh is impeccable. Whether it's through her offhanded mannerisms or quirky dialogue, Slowikowski chews up every last piece of scenery. We can't wait to see what she's up to next.
Related: Explained: Here's Why Romantic Comedies Are So Popular
A Substantially Clichéd Rom-Com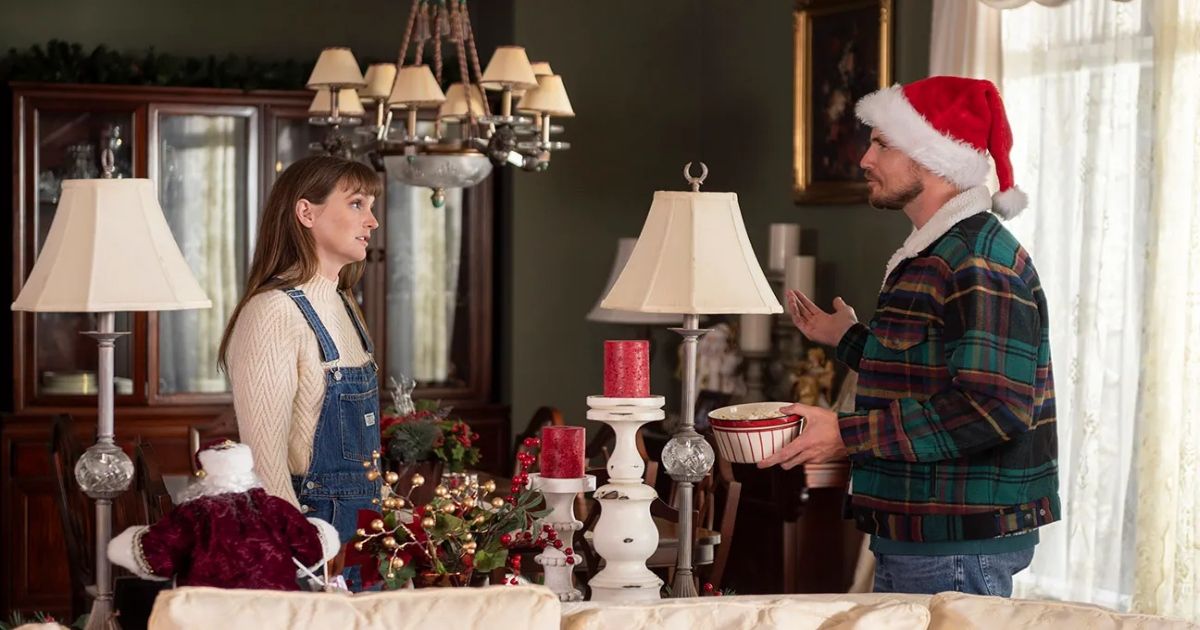 As heartfelt and entertaining as Exmas inevitably is, the film still falls victim to following numerous genre clichés. Synopsis alone, audiences will be able to flawlessly predict the films final act, beat for beat. During the film, the two hate each other, but ultimately realize that they are each other's soulmates, and after a sudden epiphany, Graham intends to go chasing after Ali on her way to an airport to tell her how he truly feels. Top that off with goofy music choices, and you have a film rooted in clichés.
However, the film's predictable plot beats are likely to just create a warm and charming Christmas flick that audiences can simply turn their brain off for, and have a blast. With that said, the final act does have a quick and cute twist to the predictable formula. As we said, though, all the romance tropes are done very well; they may be obvious, but the cast and director Jonah Feingold present the predictable in an endearing, well-crafted package. If it's cheese, it's artisanal.
You can stream Exmas for free on Freevee and Prime Video beginning November 17.
Watch on Prime Video