Summary
Reacher's return to Prime Video brings anticipation for a riveting new chapter filled with enigma and high stakes.
The sophomore season moves away from previous characters, introducing a fresh roster and promising fresh encounters and alliances.
The new trailer hints at the explosive encounters and relentless pursuit of justice that Reacher will face, positioning the show as a dark horse in the crime-thriller genre.
A new trailer for the second season of Reacher has now been released following the teaser yesterday. Coming courtesy of Amazon Prime Video, this new footage from season two unleashes Alan Ritchson as Jack Reacher, with the beloved character throwing his huge weight around as he puts his incredible investigative skills to use once again. You can check out the newly released trailer for Reacher season two below:
Reacher saw major success with the first season, which became one of the biggest releases on Prime Video. The series was officially renewed for a second adventure last year, with a statement from Amazon Studios heaping praise on creative team behind the show.
"The phenomenal debut of Reacher is a testament to Lee Child's creation of one of entertainment's most well-known heroes, Nick Santora's original approach to the storytelling, Alan's brilliant embodiment of the character, and the dedication of the talented people who worked tirelessly in front of and behind the camera to make such an undeniably bingeworthy series," said Jennifer Salke, head of Amazon Studios. "The global impact of Reacher makes it one of Prime Video's biggest series debuts, and we can't wait to bring fans a second season of their new favorite show."
With the return of Reacher to Prime Video's lineup, anticipation builds as a newly dropped trailer promises a riveting new chapter for the titular ex-military cop, Jack Reacher. Check out the synopsis for the second season below:
"Reacher is pulled from his vagabond life by a coded message informing him that a member of the 110th – his elite group of Army Special Investigators – has been murdered. He and some of his former military cohorts reunite to investigate and soon realize the case is bigger than they ever could have imagined."
As we edge closer to the December premiere, the trailer sets the stage for a season steeped in enigma and high stakes. This next installment takes its cues from Lee Child's Bad Luck and Trouble, a novel that pitches Reacher into the throes of a gripping conspiracy.
In what promises to be a season filled with suspense, Reacher receives a distressing call to arms when a former comrade's mysterious demise comes to light. Pulled back into the thick of danger, Reacher must navigate a labyrinth of secrets and lies that will test his limits. The series' sophomore season veers from the path trodden in its first outing, moving away from the characters Roscoe and Oscar Finlay. Instead, it invites a fresh roster to the fore, allowing for a renewed dynamic and further fleshing out the world Reacher inhabits.
It's a bold narrative choice, one that faithfully echoes Child's books — each a self-contained battle against the odds — and signals a promise of fresh encounters and alliances. While Reacher's ties to familiar faces from season one, particularly Frances Neagley, remain intact, there is an air of unpredictability with the introduction of newcomers, with talents such as Ferdinand Kingsley and Robert Patrick joining the fray.
With Reacher standing as a solitary figure against a backdrop of corruption and danger, the show positions itself as a dark horse in the crime-thriller genre, with a protagonist whose physical might is matched only by his keen sense of justice.
RELATED: Why Tom Cruise Won't Return as Jack Reacher
Reacher Returns: Brains Meet Brawn in a High-Stakes Second Season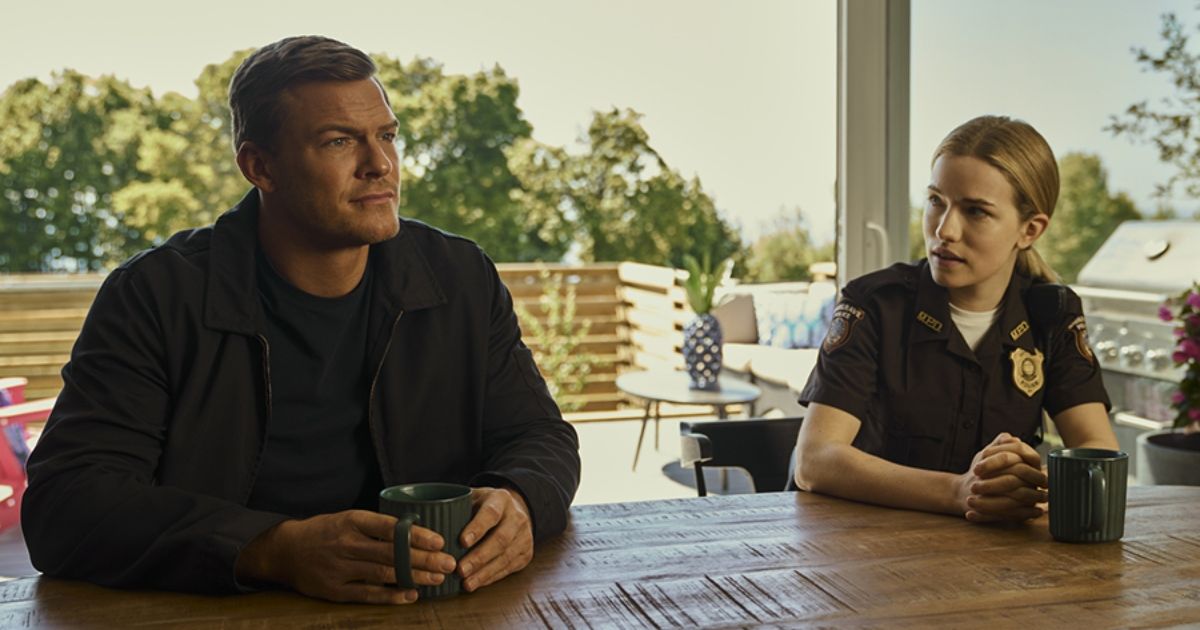 Expectations are high for the series' return. The first season established Reacher as a character whose brute force is rivaled by his sharp detective instincts, a combination that resonated with viewers and critics alike. The show captivates audiences with its masterful fusion of intellect-testing mysteries and visceral action, a synergy that the trailer hints will continue to be its cornerstone.
The stakes are palpably high, and the promise of a complex web of intrigue is the hook that is set to pull audiences back into Jack Reacher's perilous orbit. The trailer does more than just herald the return of a beloved character; it signals a new chapter brimming with challenges that will undoubtedly push Reacher to his limits.
The climactic explosion seen in the fleeting moments of the trailer may be a metaphor for the impending season — an explosive narrative ready to burst forth. Reacher season two is poised to deliver a compelling mix of mystery, action, and drama, ensuring that Prime Video's slate of content finishes the year with a bang.
Watch the new season of Reacher on December 15 on Prime Video.