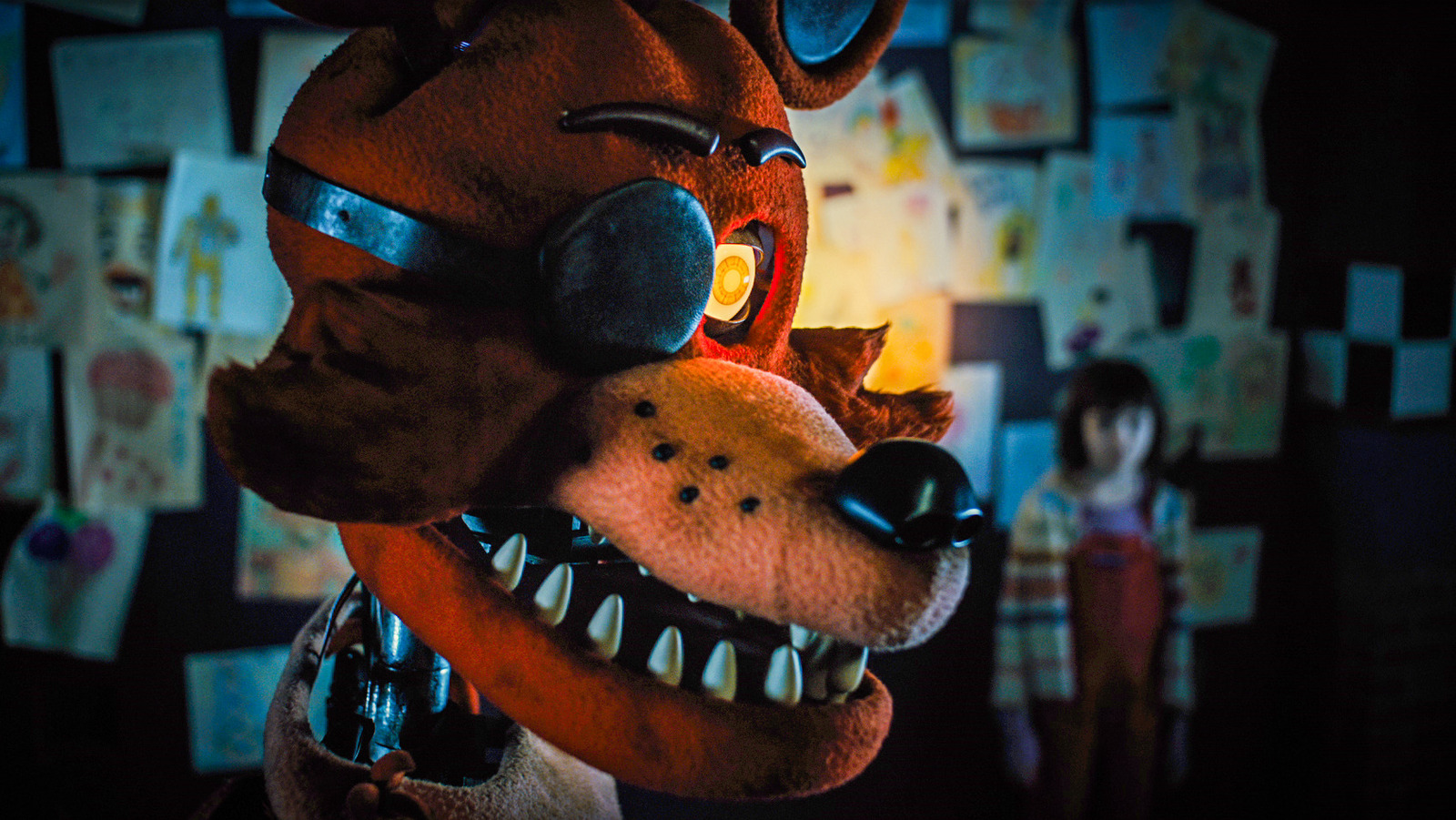 So, yes, "Five Nights at Freddy's" is still a box office hit and there's no question that we'll be getting at least one sequel. With nine games in the main series and four more spin-offs, not to mention all the books, the "Five Nights at Freddy's" movie franchise has no shortage of source material to work with. It looks like Blumhouse Productions, the studio behind the "Paranormal Activity," "Insidious," and "The Purge" franchises, has added another lucrative horror universe to its arsenal.
Still, there's no doubt that "Five Nights at Freddy's" could have gone much further at the box office if NBCUniversal hadn't made the decision to release it on Peacock the same day it hit theaters. By extension, that means that a HD version of the film (as opposed to a wobbly bootleg shot on a hidden camera, with a nearby member of the audience sniffing loudly during tense moments) was also made available on pirate websites worldwide. Plenty of casual "Five Nights at Freddy's" fans who didn't catch the movie on opening weekend, as well as superfans looking for a repeat viewing, would have been in theaters this weekend if they hadn't been given the option to watch the movie at home instead. Blumhouse's other 2023 killer-robots movie, "M3GAN," dropped just 41% at the box office in its second weekend.
Peacock has made some market share gains this year, and "Five Nights at Freddy's" became the most-watched Peacock release of all time within five days of its release. Still, 2023's box office boom indicates that pandemic-era reports of cinema's death were greatly exaggerated. And now that the initial heat of the streaming wars has died down, studios have been struggling to make streaming financially viable. Making sacrifices on the theatrical side for the sake of streaming is a strategy that's about two years past its sell-by date, and starting to stink.