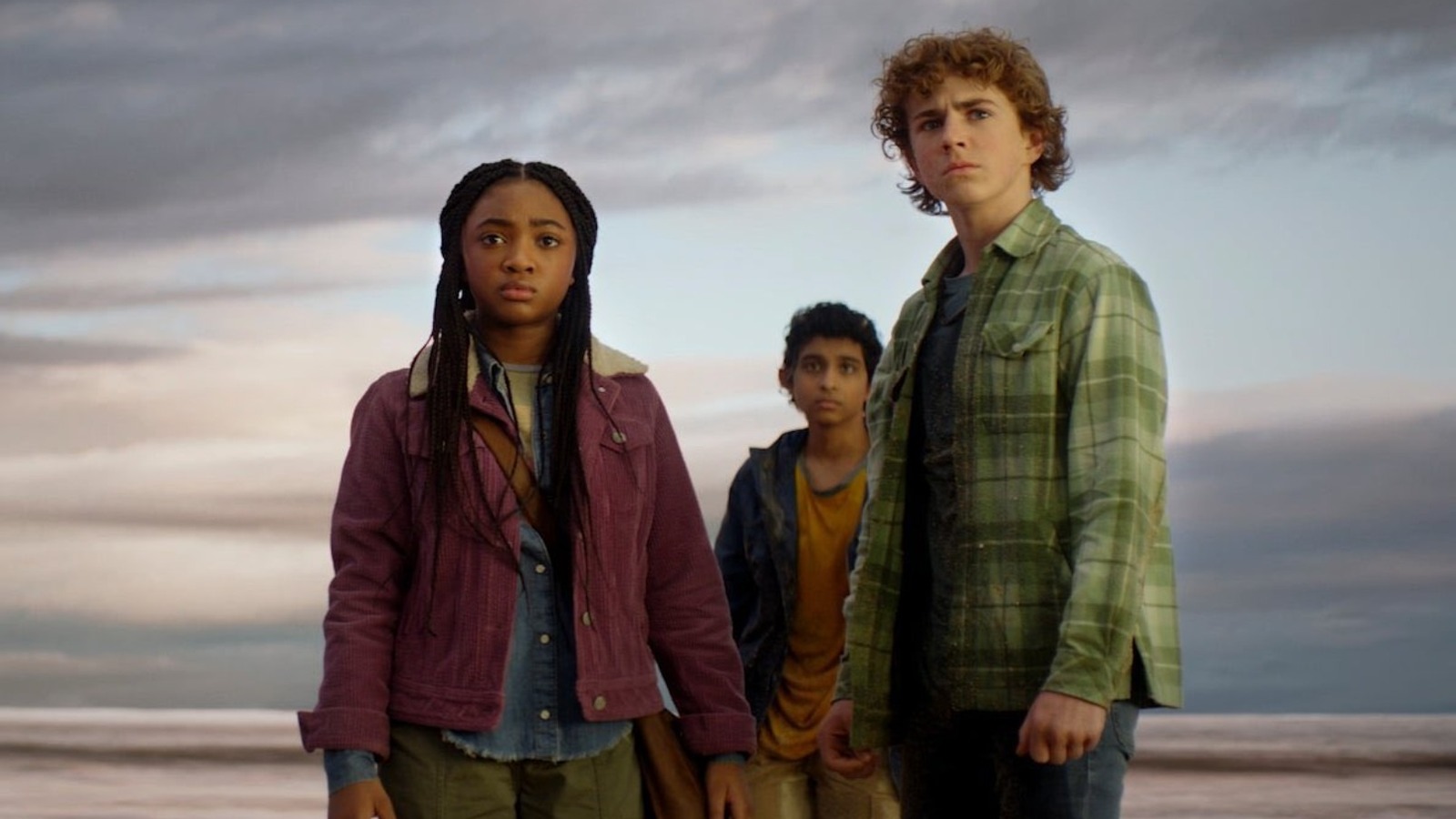 Admittedly, it's hard to gain too much from a 30-second teaser, but there is a fair amount of scope shown off in the brief footage. This looks like a big show with plenty of special effects, massive locations, and a big cast. Even though this franchise is a TV series now as opposed to the movies that arrived more than a decade ago, it appears as though Disney spared little expense in bringing author Rick Riordan's world to life for a second time. For those who may not be familiar with the story, the synopsis for the series reads as follows:
"Percy Jackson and the Olympians" tells the fantastical story of a 12-year-old modern demigod, Percy Jackson, who's just coming to terms with his newfound divine powers when the sky god, Zeus, accuses him of stealing his master lightning bolt. With help from his friends Grover and Annabeth, Percy must embark on an adventure of a lifetime to find it and restore order to Olympus.
Jon Steinberg and Dan Shotz serve as the showrunners of the series, and they worked closely with Riordan to help bring his books to life this time around. Riordan and Steinberg wrote the first two episodes, which were directed by James Bobin ("Alice Through the Looking Glass").
The stacked ensemble cast also includes Lin-Manuel Miranda (Hermes), Megan Mullally (Alecto aka Mrs. Dodds), Toby Stephens (Poseidon), Virginia Kull (Sally Jackson), Jason Mantzoukas (Dionysus aka Mr. D), Jay Duplass (Hades), Glynn Turman (Chiron aka Mr. Brunner), the late Lance Reddick (Zeus), Adam Copeland (Ares), Charlie Bushnell (Luke Castellan), Dior Goodjohn (Clarisse La Rue), Jessica Parker Kennedy (Medusa), Olivea Morton (Nancy Bobofit), Suzanne Cryer (Echidna), Timm Sharp (Gabe Ugliano), and Timothy Omundson (Hephaestus).
"Percy Jackson and the Olympians" premieres December 20, 2023, on Disney+.