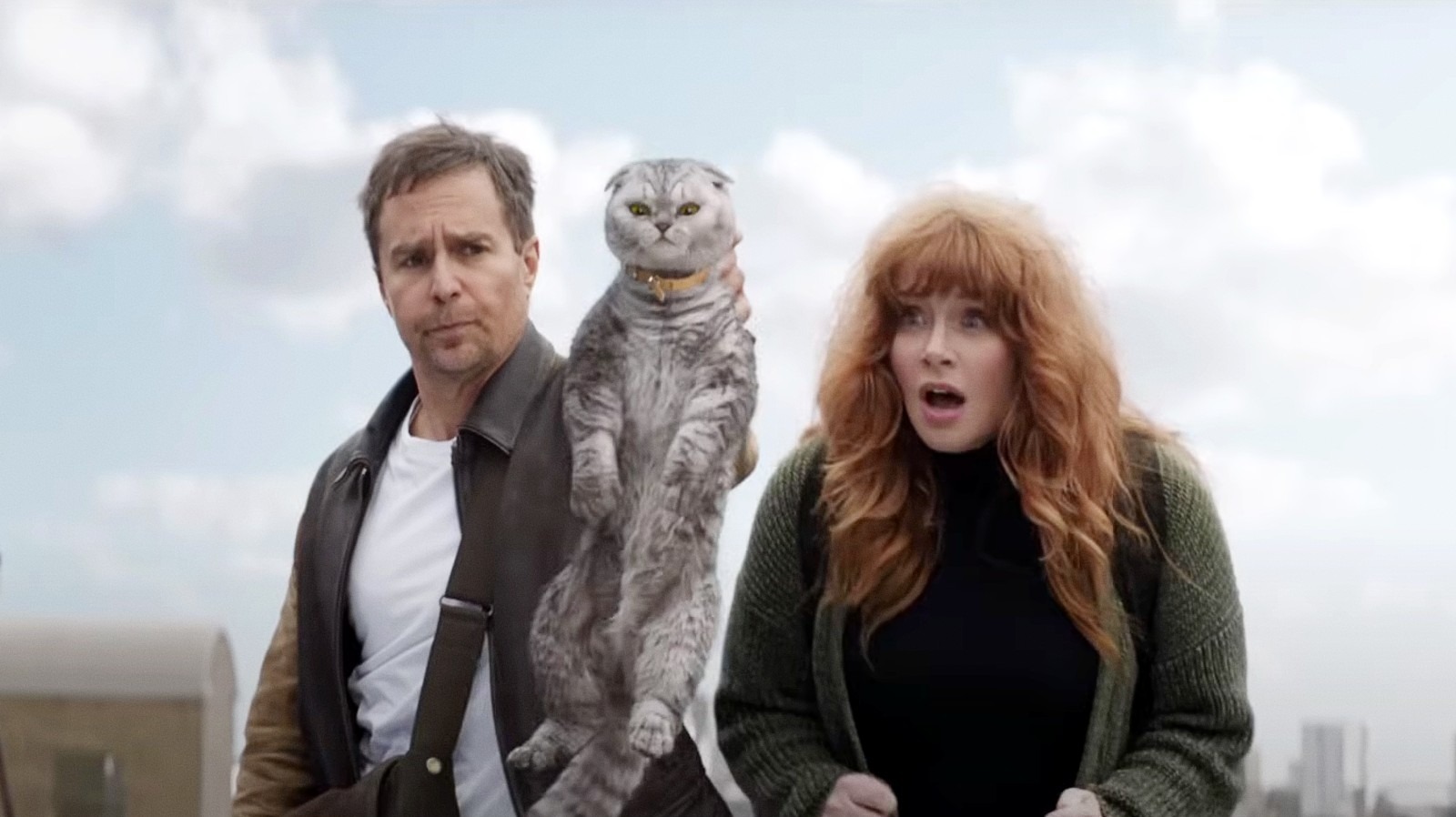 "Argylle" is based on the upcoming debut novel by Elly Conway, who … may not actually exist. There's a listing for the book on Penguin's website, but the synopsis describes one of the movie's in-universe spy novels. Between that, Howard's character being called Elly Conway, and the lack of any digital footprint for Conway, it seems likely that either the book is being published under a pseudonym, or there is no book and "Elly Conway" was just a marketing gimmick. The screenplay for "Argylle" was written by Jason Fuchs ("Pan," "Ice Age: Continental Drift").
Apple spent $200 million acquiring the distribution rights to "Argylle" in 2021, with a plan for the movie to release on Apple TV+ after a run in theaters, for which Apple has partnered with Universal Pictures. Right now, that acquisition looks like a bad hangover from the streaming spending frenzy that also led Netflix to drop $200 million on "The Gray Man" and Amazon to shell out $300 million for "Citadel."
Unlike those two star-studded spy projects, "Argylle" will at least get a run at the box office before it heads to Apple TV+, which is an opportunity to recoup some expenses with ticket sales. On the other hand, it's set for release in February, which is regarded as a "dump month" — a traditionally quieter window when studios release projects they don't have much faith in. On the other other hand, Vaughn has previously enjoyed success with a spy movie released in February; "Kingsman: The Secret Service" grossed $414 million against a production budget of $81 million.
Will "Argylle" land on all fours, or get buried in the litter box? We'll find out when the movie hits theaters on February 2, 2024.