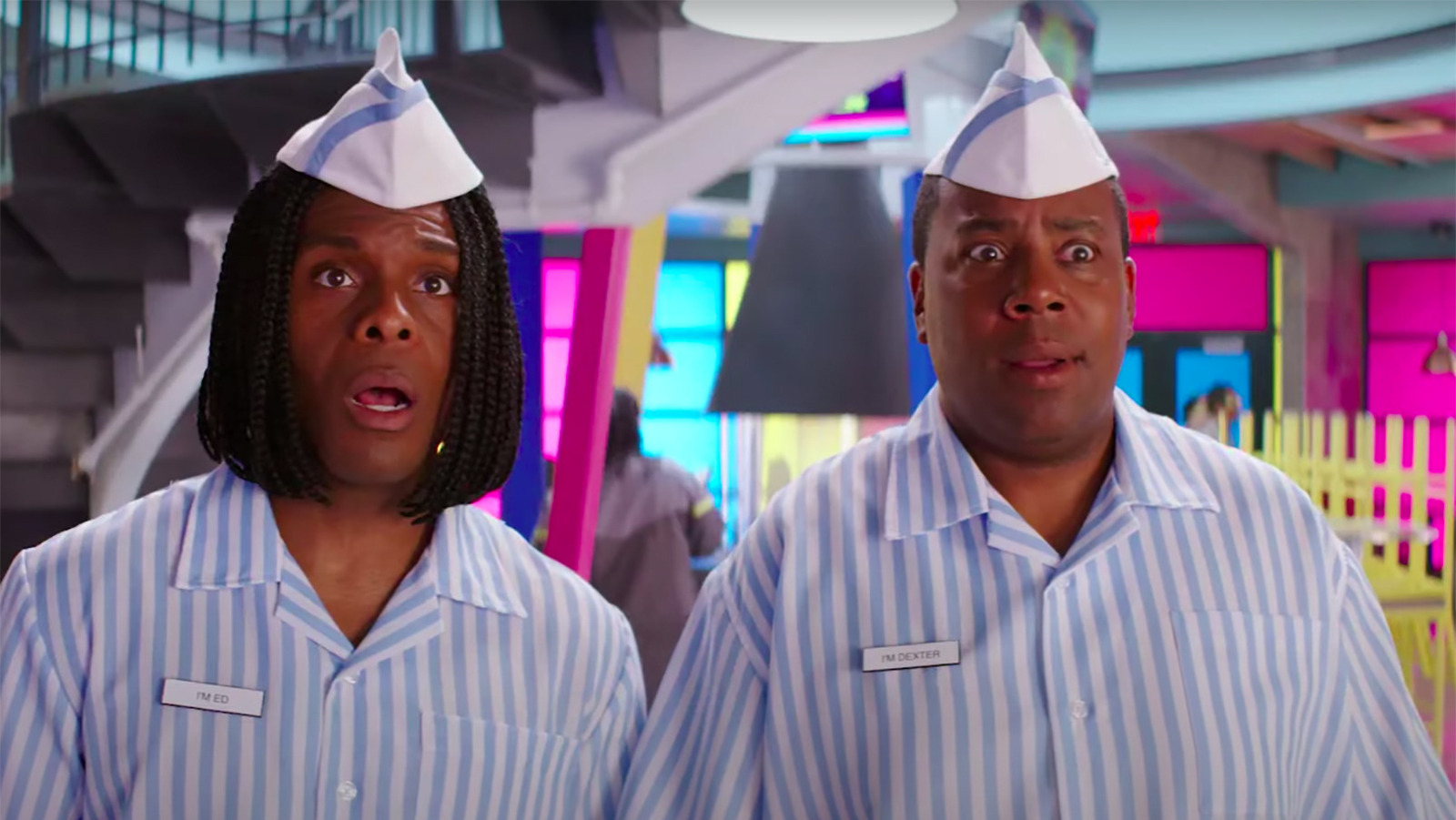 While the trailer doesn't show us how Dexter comes back to Good Burger, it does reveal exactly how the restaurant is again threatened by being shut down entirely. It appears that Ed and Dex end up selling Good Burger to a big corporation called Mega Corp. While it sounds like this will be something that is lucrative for Dex and Ed, after some confusion about exactly what Hong Kong is, they learn it's a capitalist scheme by evil corporate overlords who want to shut down the original Good Burger and replace the real employees with robots. Sounds like a surprisingly relevant and maybe even poignant commentary on the current state of labor, especially with the advancement of technology and artificial intelligence. 
Of course, this is a silly comedy, so there's a lot of goofy humor on display, from Ed using a plunger to unclog the milkshake machine to serving food by smacking it into a little girl with a tennis racket (get it?). Plus, there are plenty of famous faces to be spotted. Along with the return of Carmen Electra, you'll also see Lil Rel Howery and Jillian Bell as the film's villains from Mega Corp. There are also cameos from football player Rob Gronkowsi, comedian Flula Borg, rapper Yung Gravy, and YouTube personality Kai Cenat, the latter two I had zero familiarity with before I looked them up. Other cameos include "SNL" stars Ego Nwodim and Molly Kearney, "All That" cast members Josh Server and Lori Beth Denberg, comedian Ron Funches, and billionaire Mark Cuban for some reason. 
"Good Burger 2" comes to Paramount+ starting on November 22, 2023.