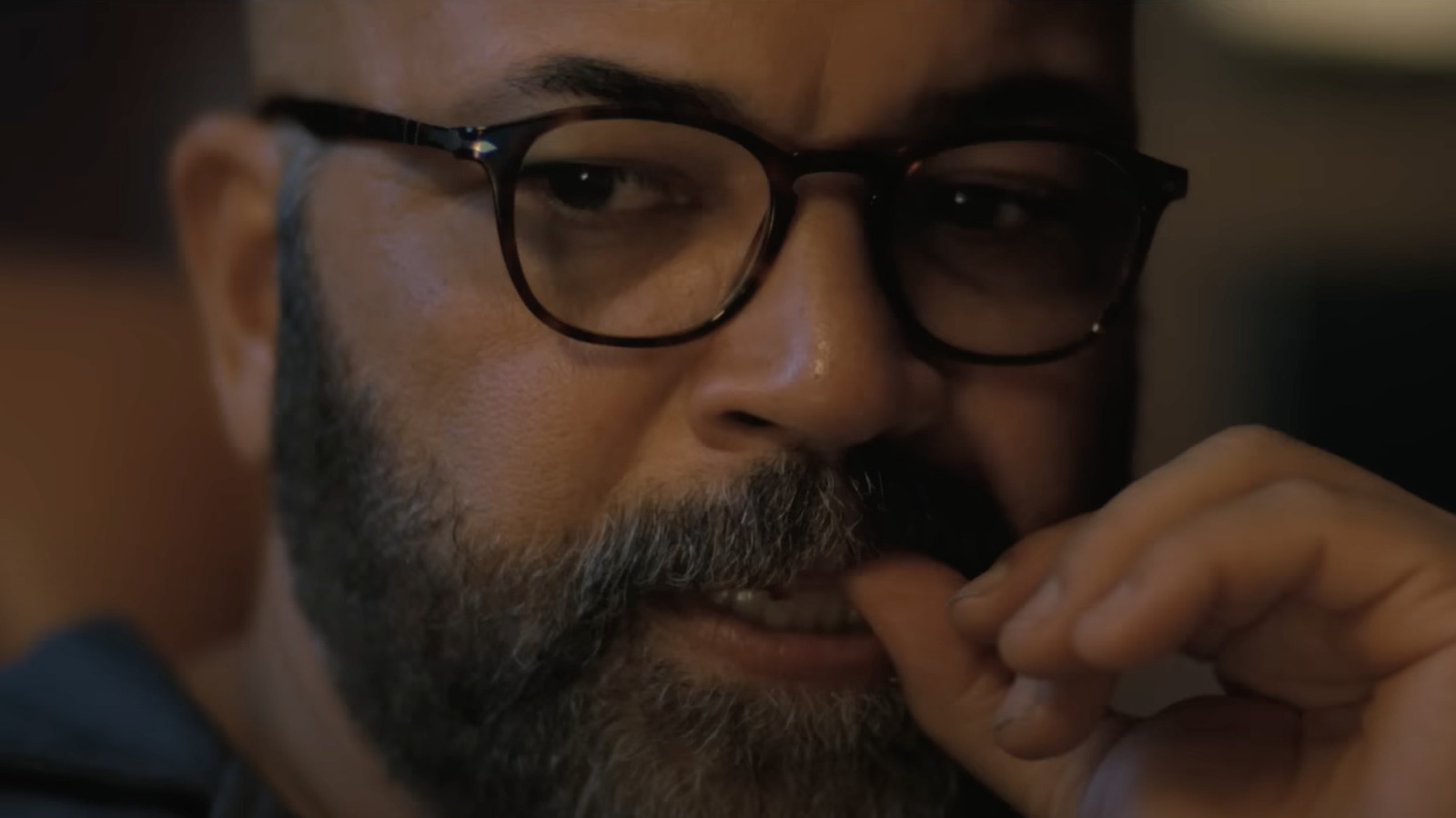 Thelonious "Monk" Ellison (Jeffrey Wright) works as a literary professor in Los Angeles and has managed to publish several acclaimed books over his career, though no one would call him a major commercial success. His work would fit far more aptly in the "Mythology" section of Barnes & Noble than the "African-American Studies" section, though the bookseller categorization would never give him that credit, much to his chagrin. His agent (John Ortiz) struggles to shop his new book around to publishers because the work doesn't fall into one of those predetermined boxes for Black voices.
Monk finds himself returning to his hometown of Boston, and his life gets turned completely upside-down when he learns that his mother (Leslie Uggams) has Alzheimer's and requires constant — and expensive — care. Partly as a joke and partly inspired by the work of author Sintara Golden (Issa Rae), whose latest novel "We's Lives in Da Ghetto" has become a bestseller, Monk assumes the pseudonym of on-the-lamb convict Stagg R. Leigh and writes the most pandering, stereotypical "Black" novel he can imagine called "My Pafology," complete with gangsters, murder, cops, a tragic father-son dynamic, and over the top, phonetically written dialogue. It immediately becomes a sensation.
What makes the satirical bent of "American Fiction" so impactful is that it isn't a complete cartoon interpretation of the literary world. Cord Jefferson firmly places this film in the real world but just turns the notch on the outrageousness knob about 10-15 percent. The more real the obliviousness of the white publishers (Miriam Shor and Michael Cyril Creighton) or the white filmmaker (Adam Brody) who wants to adapt the novel for an awards-bait movie feels, the harder the laughs are. To some, the tropes are all too recognizable, and all we need is that slight adjustment for the jokes to land. For those who don't realize how much their vision of Black artists lines up with the white people in the film, this could serve to be a rather eye-opening experience that hopefully allows them to realize they are laughing at themselves.
The comedy isn't entirely confined to the artistic world. Monk and his family, which includes the likes of Tracee Ellis Ross and Sterling K. Brown, are all smart, passionate people who don't mince words when it comes to trading witty barbs with one another, and Jefferson isn't afraid to let his characters go to dark places for the humor, either. They don't have what you would call a close family, but any family has its special brand of camaraderie that allows for unexpected relationships to mine for both comedy and drama.