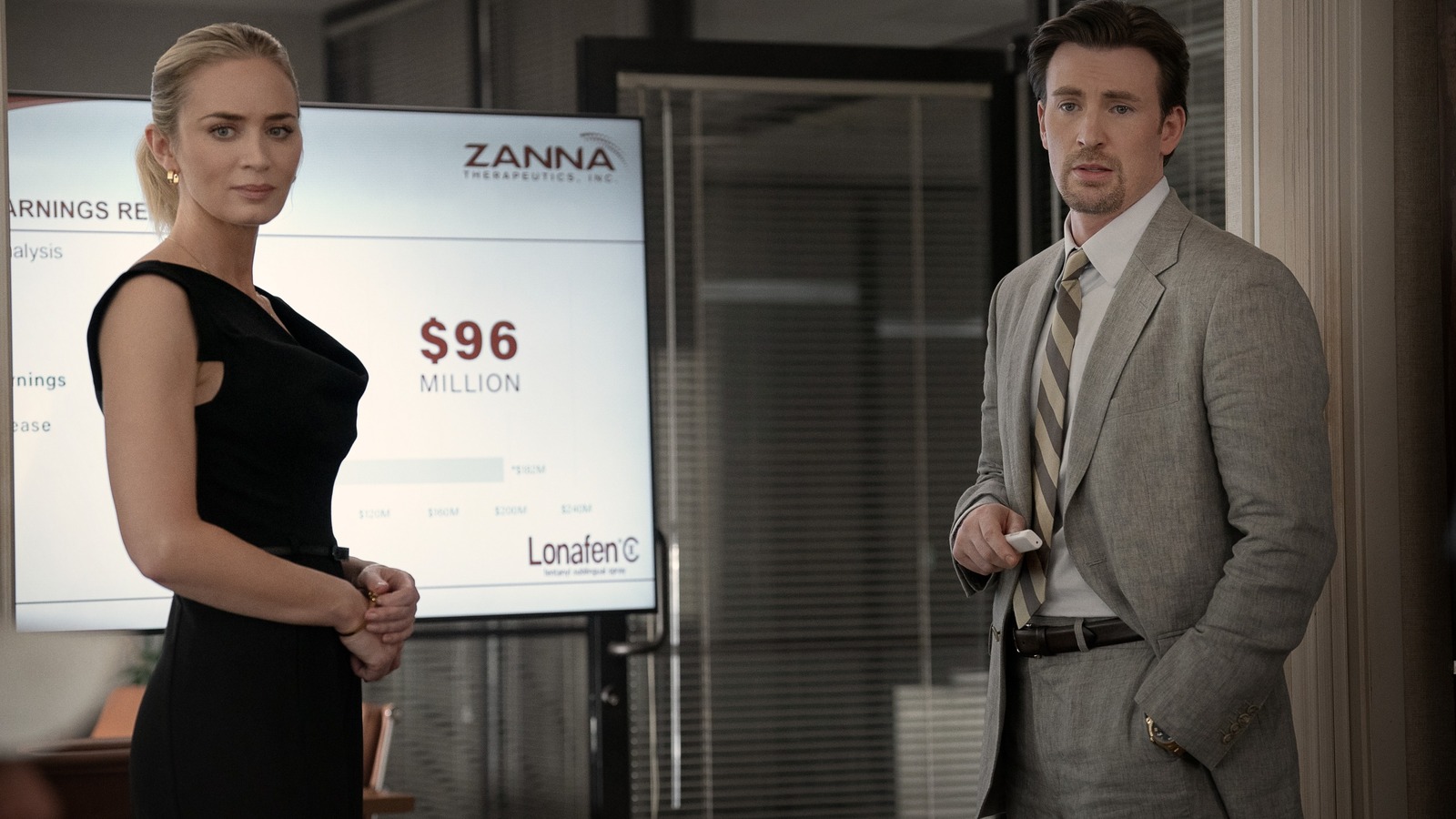 If you came away from this footage thinking that you've seen this kind of drama told before and to better results, well, I can't say you're wrong. On one level, "Pain Hustlers" represents exactly the kind of mid-budget, adult-focused movie that many cinephiles have been begging studios to make more of these days. But, on the other hand, it doesn't help that a movie like this feels about a decade or so too late to really light a fire under audiences. But who knows! Maybe Netflix's algorithm will defy the odds and turn this into the streamer's next big sleeper hit.
"Pain Hustlers" comes from journeyman director David Yates ("Harry Potter," "Fantastic Beasts") and writer Wells Tower, based on the nonfiction book of the same name by author Evan Hughes published in 2022. The drug-focused shenanigans center on a Central Florida pharmaceutical start-up with sky-high ambitions of screwing over as many people as possible in the name of profits. Along with Chris Evans as Pete Brenner and Emily Blunt as Liza Drake, the film stars Andy Garcia, Catherine O'Hara, Jay Duplass, Brian d'Arcy James, and Chloe Coleman.
"Pain Hustlers" comes to select theaters October 20, 2023, before debuting on Netflix October 27, 2023.
Liza Drake (Emily Blunt) is a blue-collar single mom who has just lost her job and is at the end of her rope. A chance meeting with pharmaceutical sales rep Pete Brenner (Chris Evans) puts her on an upwards trajectory economically but dubious path ethically as she becomes entangled in a dangerous racketeering scheme. Dealing with her increasingly unhinged boss (Andy Garcia), the worsening medical condition of her daughter (Chloe Coleman), and a growing awareness of the devastation the company is causing forces Liza to examine her choices.