Andrew Garfield boasts an impressive career showcasing his range through a multitude of roles, working alongside some of the biggest names in Hollywood. Garfield expressed an interest in acting from a very young age and made his film debut in 2007 when he starred in Lions for Lambs alongside Hollywood legends Meryl Streep, Tom Cruise, and Robert Redford. After he began to make an impact on the film industry, it wasn't long before Garfield found himself in the international spotlight through his role in the 2010 hit The Social Network.
Not long after this, his stardom was even further catapulted with his appearance as the new Peter Park in The Amazing Spider-Man. By this point, Garfield was a household name and had carved a career that would see him continue to star in some of the most celebrated movies of our generation. After his portrayal of Spider-Man, Garfield enjoyed a large variety of acting opportunities and began to star in roles that garnered him widespread critical acclaim. Garfield has been nominated for Best Actor at the Academy Awards twice, and with how talented the star is, there is no doubt he will be nominated more. Here are Andrew Garfield's best movies, ranked.
Update November 13, 2023: This article has been updated with even more great Andrew Garfield performances and where you can stream each title.
8
The Amazing Spider-Man (2012)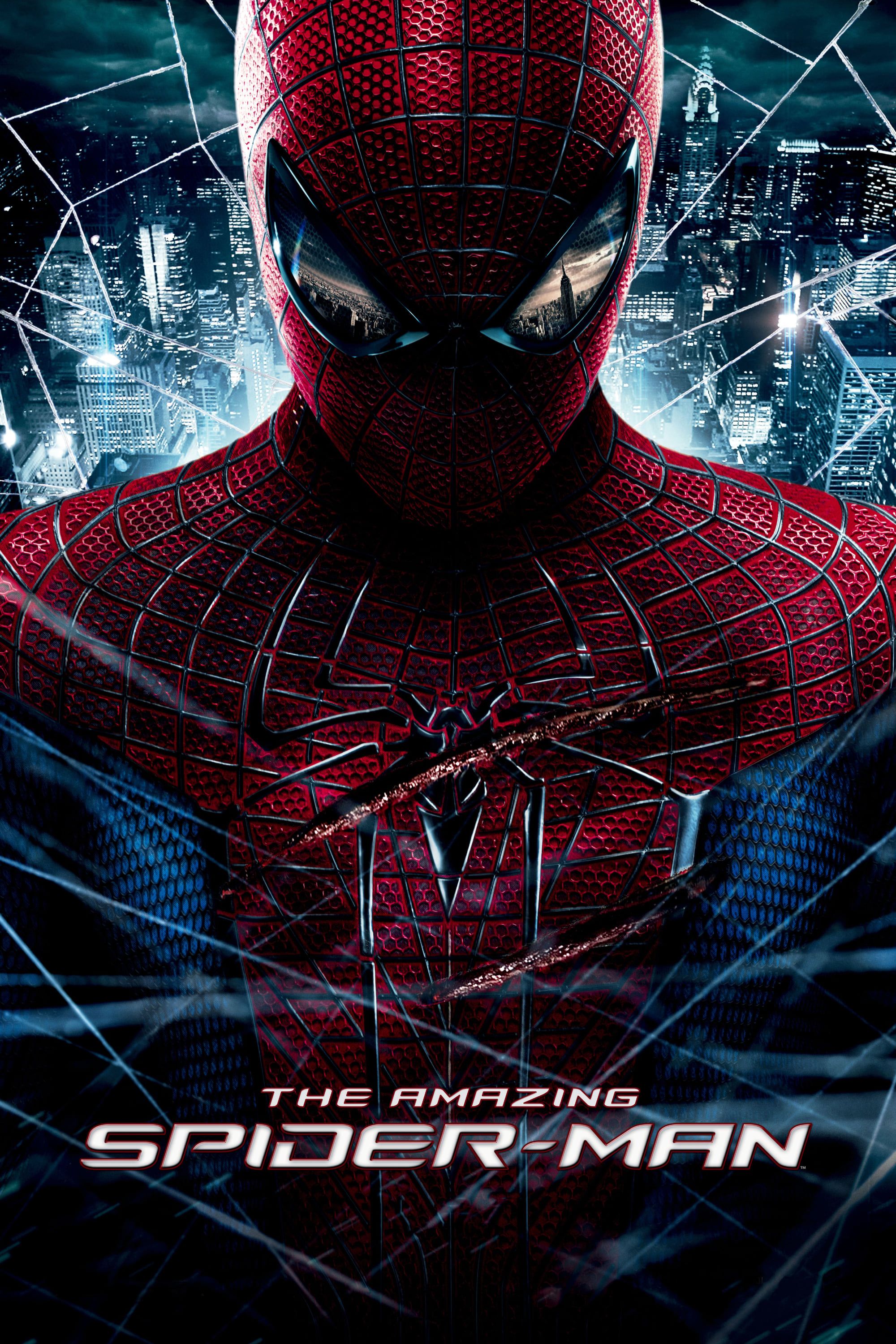 The Amazing Spider-Man
Release Date

June 23, 2012

Director

Marc Webb

Cast

Andrew Garfield, Emma Stone, Rhys Ifans, Denis Leary, Martin Sheen, Sally Field

Rating

PG-13

Main Genre

Action
Upon its release in 2012, The Amazing Spider-Man saw Garfield propelled into international superstardom. The franchise saw a reboot from the 2002 Spider-Man franchise fronted by Tobey Maguire under Sam Raimi's direction. The story of Peter Parker is retold by director Marc Webb, which follows Peter's transition into life as a superhero, with castmates such as Emma Stone, who plays Garfield's classmate and love interest, Gwen. The film proved to be a huge success and continued the Spider-Man franchise into a new era.
What Makes It Great?
While Garfield's tenure as the friendly neighborhood Spider-Man might not be as well-loved as either Tobey McGuire's or Tom Holland's, it has received new interest following Garfield's reprisal of the role in 2021's Spider-Man: No Way Home. What's clear is that Garfield was born to play Peter Parker/Spider-Man, and his performance, particularly in his first outing, is generously endearing and offers audiences a fresh take on the beloved comic book character. The Amazing Spider-Man also happens to be a solid and underrated entry in the pantheon of Spoider-Man movies, with a strong villain, decent plot, and winning chemistry between its two leads.
Stream on Disney+
7
The Eyes of Tammy Faye (2021)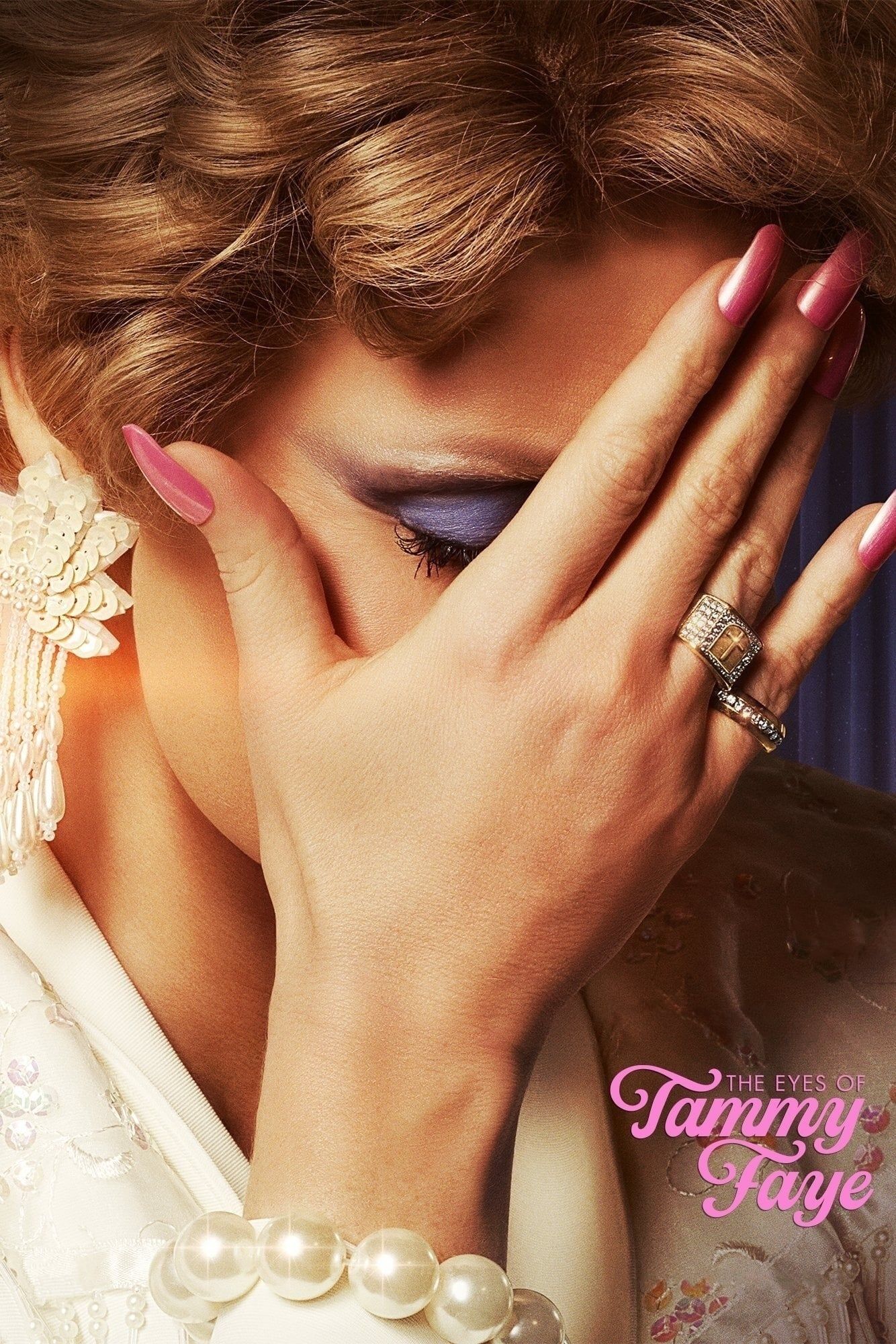 The Eyes of Tammy Faye
Release Date

September 17, 2021

Director

Michael Showalter

Cast

Jessica Chastain, Vincent D'Onofrio, Andrew Garfield, Cherry Jones, Fredric Lehne, Sam Jaeger

Rating

PG-13

Runtime

2hr 6min

Main Genre

Biography

Genres

Biography, Drama, Romance

Studio

Fox Searchlight Pictures, Freckle Films, MWM Studios

Writers

Abe Sylvia
The first of three 2021 movies Andrew Garfield starred in. The Eyes of Tammy Faye focused on the titular character, played by Jessica Chastain, and her marriage to a televangelist, Jim Baker (Andrew Garfield). The film follows their initial meeting and the rise and fall of their televangelism career.
What Makes It Great
While the film is Chastain's show, and she won the Academy Award for her performance, Garfield is also great in the role of Jim Baker. He is charismatic but also pathetic. It is easy to see how this person became so influential but also hid the true evil underneath him. This was the first of many high-profile roles for Garfield that year and started it off on the right foot.
Stream on FuboTV
6
Hacksaw Ridge (2016)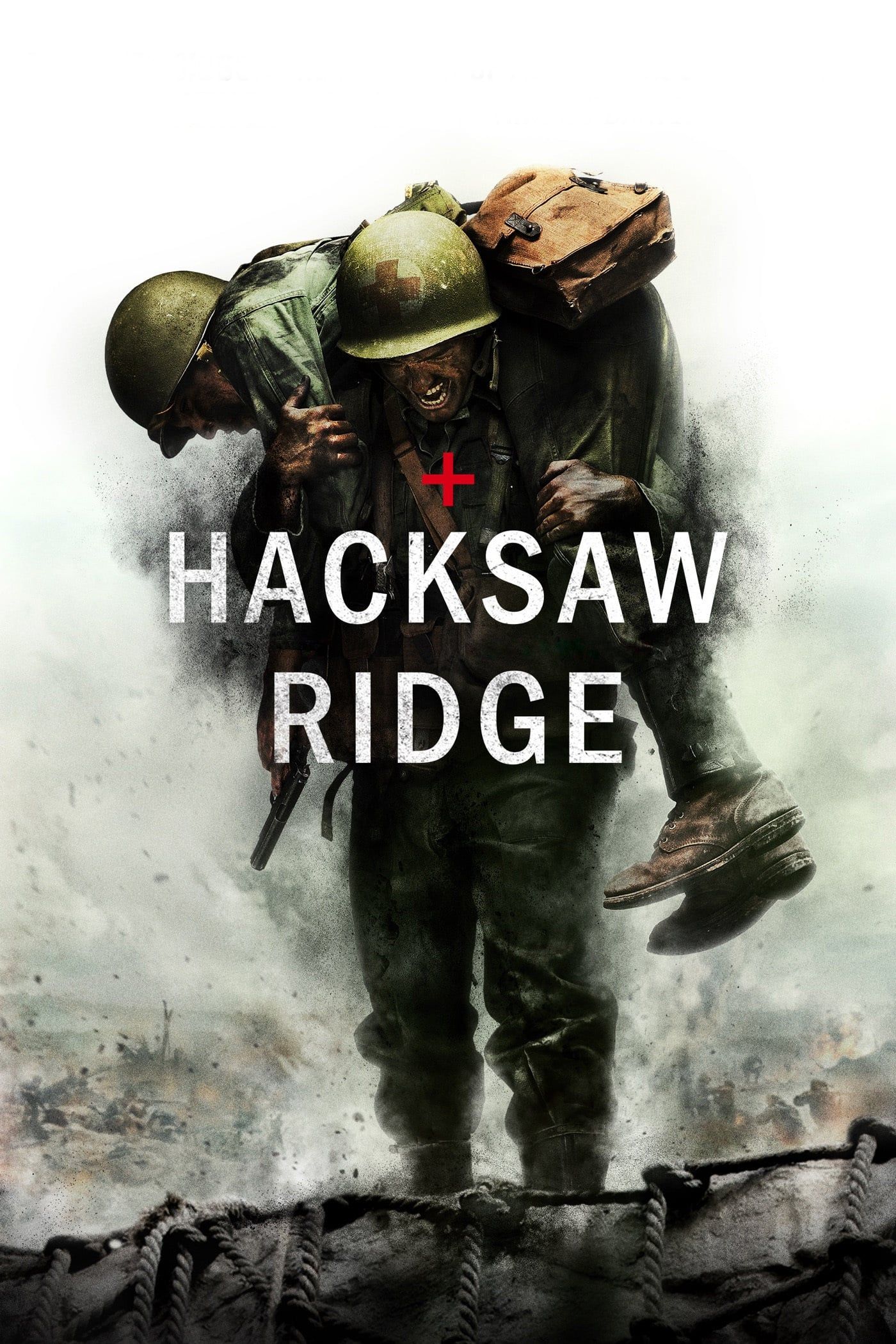 Hacksaw Ridge
Release Date

October 7, 2016

Director

Mel Gibson

Cast

Andrew Garfield, Richard Pyros, Jacob Warner, Milo Gibson, Darcy Bryce, Roman Guerriero

Rating

R

Main Genre

Drama
2016 saw a major turning point for Garfield's career, and this was largely thanks to his involvement with Mel Gibson's Hacksaw Ridge. The film is a dramatization of real events, in particular, the experiences of Desmond Doss during World War II, who became the first person to receive the Medal of Honor without ever firing a single gunshot. The film was a box office success and went on to achieve huge critical success, particularly for Garfield. The film received 6 Oscar nominations overall, including Best Actor for Garfield, noting a monumental shift in his career trajectory.
What Makes It Great?
Hacksaw Ridge is not an easy watch; it's brutal, harrowing, and violent. Yet, it's also full of hope and is beautifully heart-warming in its depiction of pacifism and one man's determination not to conform to the barbarity that surrounds him. As well as this, it's also stunningly shot, with the direction and cinematography doing an excellent job of portraying the dankness and nightmarish reality of war. Of course, it's all held together by Garfield who not only helps to make this one of the best films about World War II ever but also carries the film with a touching and mature performance that is more than worthy of the Oscar nomination.
Stream on Netflix
Related: Andrew Garfield's Best Movies, Ranked by Rotten Tomatoes Score
5
Under the Silver Lake (2018)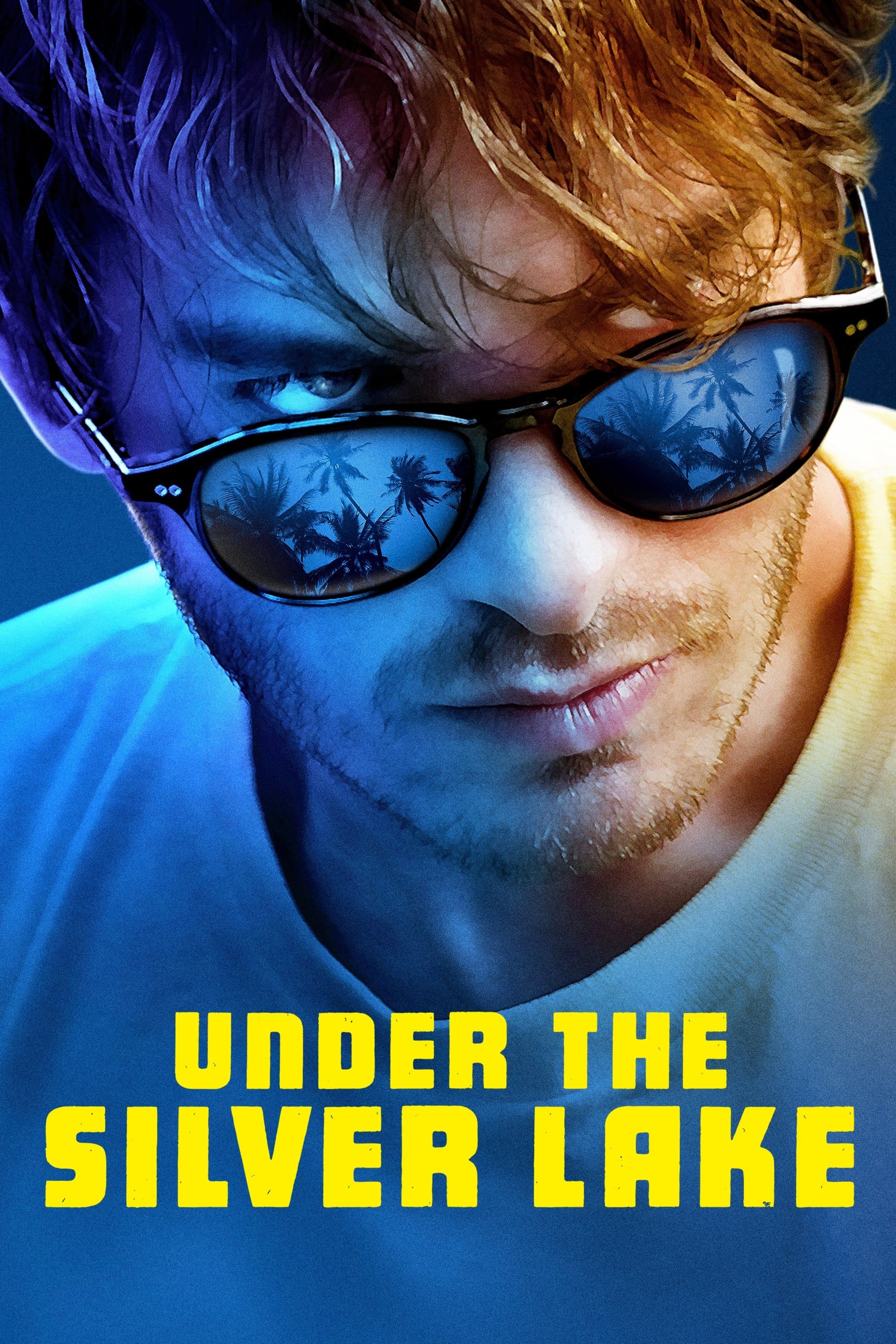 Under the Silver Lake
Release Date

June 21, 2018

Director

David Robert Mitchell

Cast

Sydney Sweeney, Topher Grace, Riley Keough, Jimmi Simpson, Andrew Garfield, Riki Lindhome

Rating

R

Main Genre

Crime
Under the Silver Lake is a 2019 black comedy thriller that was written, produced, and directed by David Robert Mitchell. Garfield plays the protagonist, Sam, who is investigating the disappearance of his neighbor Sarah (Riley Keough). The movie served as a follow-up to Mitchell's widely popular It Follows, implementing neo-noir techniques to differentiate itself from its predecessor.
What Makes It Great?
Under the Silver Lake is highly unique in its artistic choices, making comical references throughout, which at some points make the film feel bizarre. This only adds to the unique experience of the film – even at one point referencing Garfield's previous work in The Amazing Spider-Man – and was a career move he felt was synonymous with him moving on from Spider-Man, representing his own growth as an actor. Though it might not be for everyone, there's no denying that Under the Silver Lake is wildly original, and its boldness should certainly be praised. Furthermore, a believable performance from Garfield that helps to guide audiences through the absurdity definitely makes it worthwhile.
Stream on Max
4
Spider-Man: No Way Home (2021)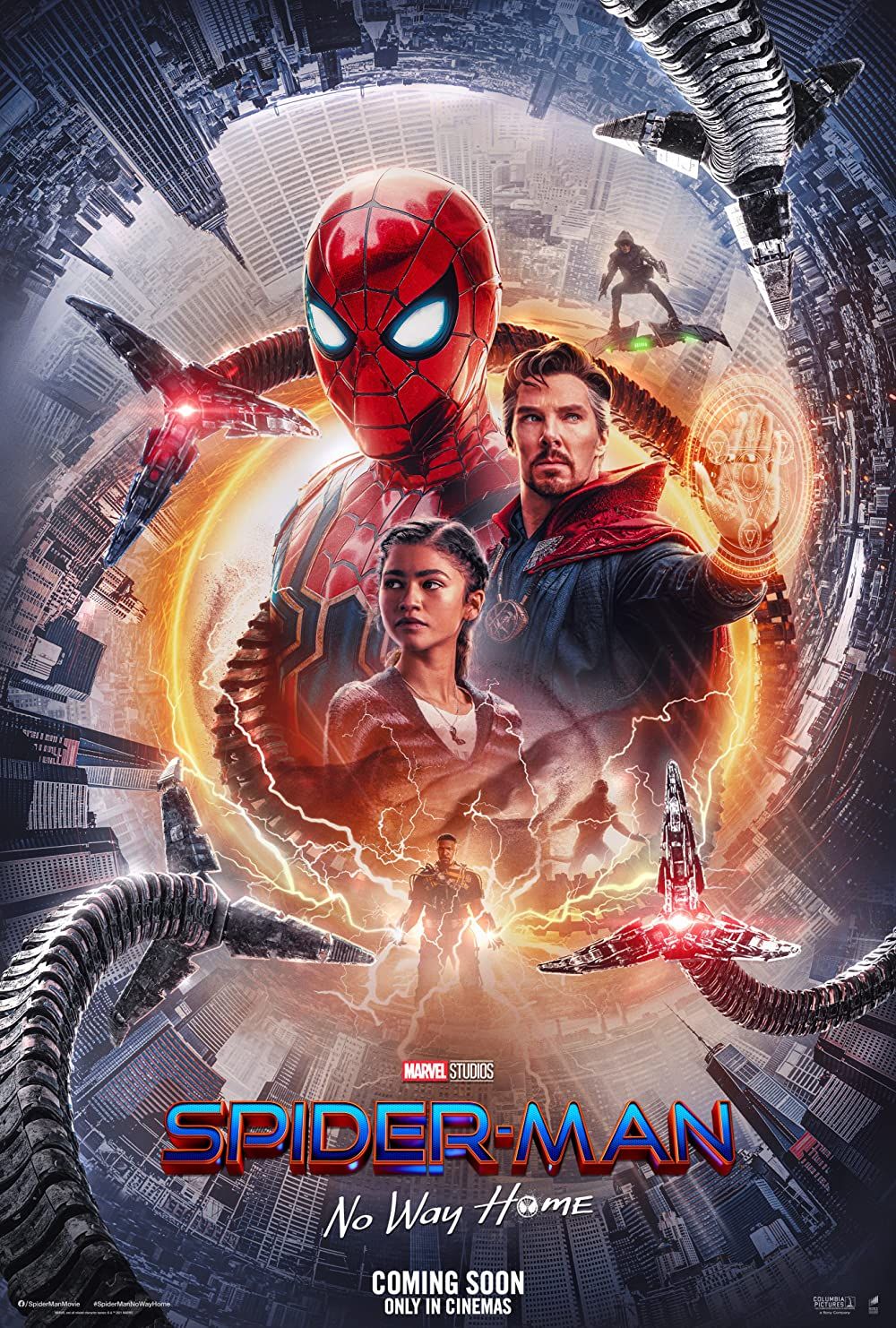 Spider-Man 3 / Spider-Man: No Way Home
Release Date

December 17, 2021

Director

Jon Watts

Cast

Angourie Rice, Tom Holland, Zendaya Coleman, Marisa Tomei, J.K. Simmons, Benedict Cumberbatch, Willem Dafoe, Jamie Foxx, Alfred Molina, Tobey Maguire, Andrew Garfield

Rating

PG-13

Runtime

2hr 28min

Main Genre

Superhero

Subtitle

No Way Home

Studio

Columbia Pictures, Pascal Pictures, Marvel Studios

Writers

Steve Ditko, Stan Lee, Chris McKenna, Erik Sommers
Despite his best efforts to hide, he was in it; everybody knew it. Andrew Garfield reprised his role as Peter Parker in Spider-Man: No Way Home. The version of the character found himself in the MCU following Doctor Strange's spell gone wrong and Garfield's Spider-Man (nicknamed Peter-3 in the film and dubbed The Amazing Spider-Man within the Marvel website) teamed up with both Tom Holland's Spider-Man and also Tobey Maguire incarnation of Spider-Man.
What Makes It Great
The joy of the MCU has always been the team-ups, and having the various film incarnations of Spider-Man team up was a joy many audiences never thought they would get. Spider-Man: No Way Home served as a great goodbye to Garfield's Spider-Man after his franchise got cut short by giving his character a sense of closure, saving MJ (Zendaya) from the fate that befell Gwen Stacy in his universe. His interactions with both his predecessor, Tobey Maguire, and successor, Tom Holland, were a delight and helped make the movie one of the most successful films of all time.
Stream on Starz
3
The Social Network (2010)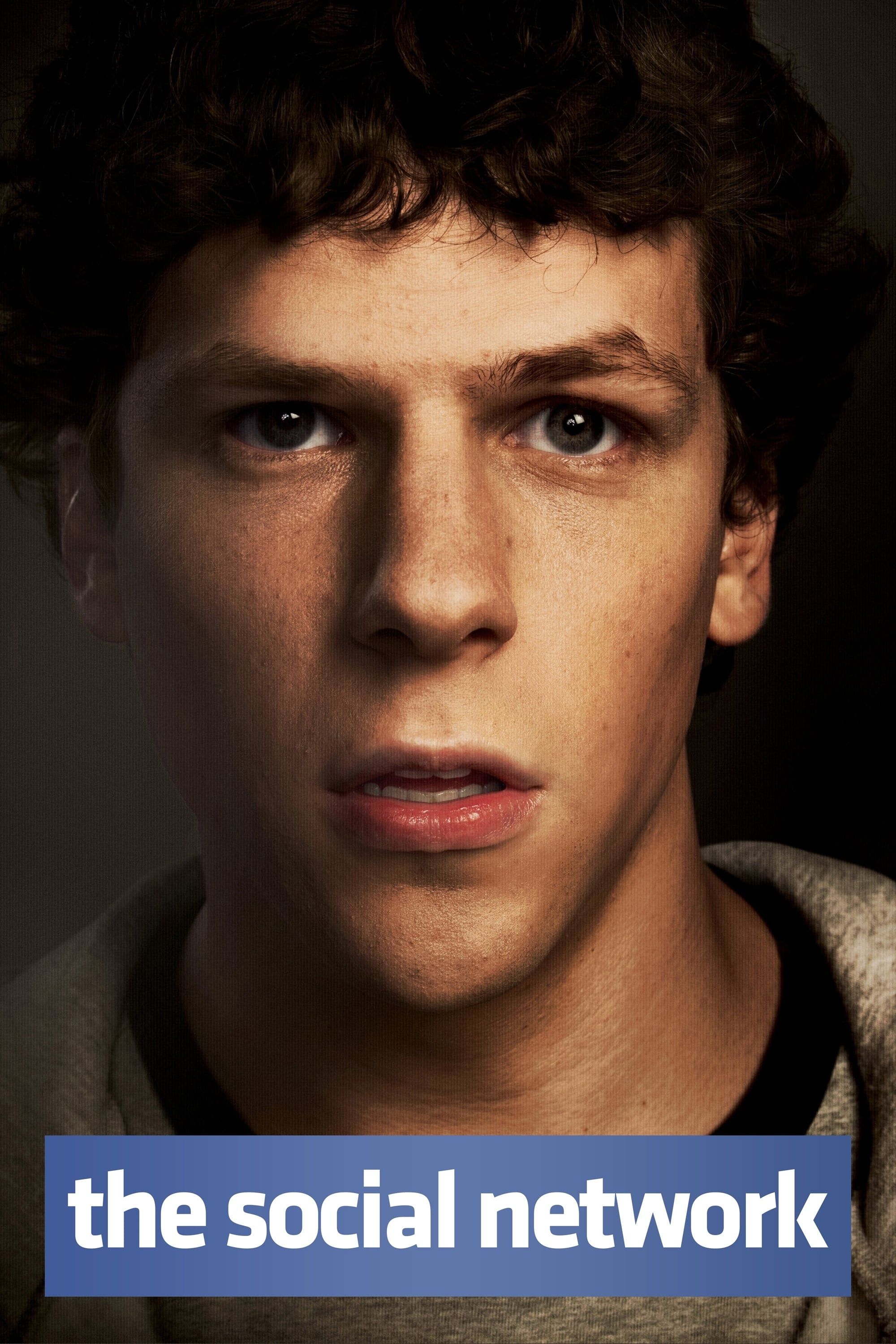 The Social Network
Release Date

October 1, 2010

Director

David Fincher

Cast

Jesse Eisenberg, Rooney Mara, Bryan Barter, Dustin Fitzsimons, Armie Hammer, Joseph Mazzello

Rating

PG-13

Main Genre

Biography
Before Garfield was projected into the widespread fame he achieved after The Amazing Spider-Man, the actor achieved his first taste of the international spotlight through his role in the widely successful The Social Network. Directed by David Fincher, the film portrays the founding of the social networking site Facebook and the many complicated legal proceedings and lawsuits that surrounded it. It boasts an ensemble cast, which includes Justin Timberlake and Jesse Eisenberg, and it marked Garfield's movement into mainstream cinema and stardom, with the actor playing Facebook founder Mark Zuckerberg's friend and later rival, Eduardo Saverin.
What Makes It Great?
A film about the development of a social media platform shouldn't work. Yet, it does. The Social Network is a modern masterpiece, filled with career-best performances, anchored by an excellent screenplay courtesy of Aaron Sorkin, and underscored by a deliriously gritty soundtrack by Nine Inch Nail's Trent Reznor and Atticus Ross. Though Garfield could've been overshadowed by his better-known co-stars, he isn't, and instead, the actor delivers an impressive and memorable performance as the film's voice of reason.
Stream on Netflix
2
Silence (2016)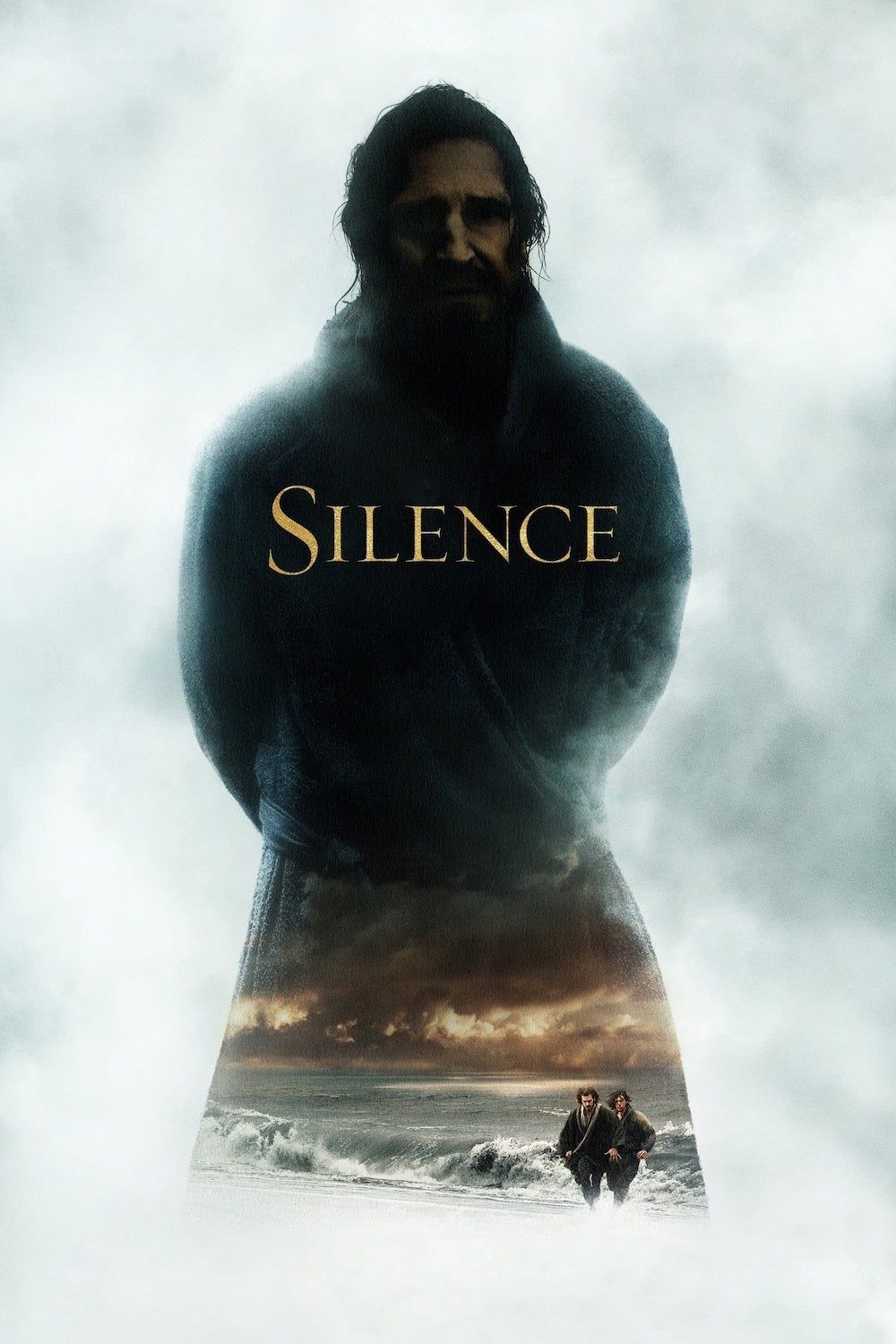 Silence
Release Date

December 22, 2016

Director

Martin Scorsese

Cast

Andrew Garfield, Liam Neeson, Adam Driver, Ciarán Hinds, Tadanobu Asano, Ryo Kase

Rating

R

Main Genre

Drama
Silence came into existence in 2016 after Scorsese had been trying to adapt the Shūsaku Endō novel for cinema for over 25 years. The project has been attached to multiple actors over the years, including names such as Daniel-Day Lewis and Benicio del Toro. However, the role ultimately went to Garfield, marking his movement into films that would gain him notoriety among critics. Garfield portrays Sebastião Rodrigues, a Portuguese Jesuit priest who carries an enormous weight on his frail, malnourished body throughout the film, all the while trying to locate his former mentor.
What Makes it Great?
Under Scorsese's masterful direction, Garfield delivers a quietly reassured performance as a man grappling with religion and whose faith slowly crumbles as the story goes on. It's a heartbreaking turn, with the actor conveying his character's internal conflict with seeming ease. While it might not be Scorsese's best known work, Silence is, nevertheless, a triumph of a film, with gorgeous cinematography, thought-provoking dialogue, and an emotionally resonant story, making it a truly underrated gem.
Stream on Paramount+
Related: Andrew Garfield's 10 Most Loveable Movie Characters, Ranked
1
Tick, Tick… Boom! (2021)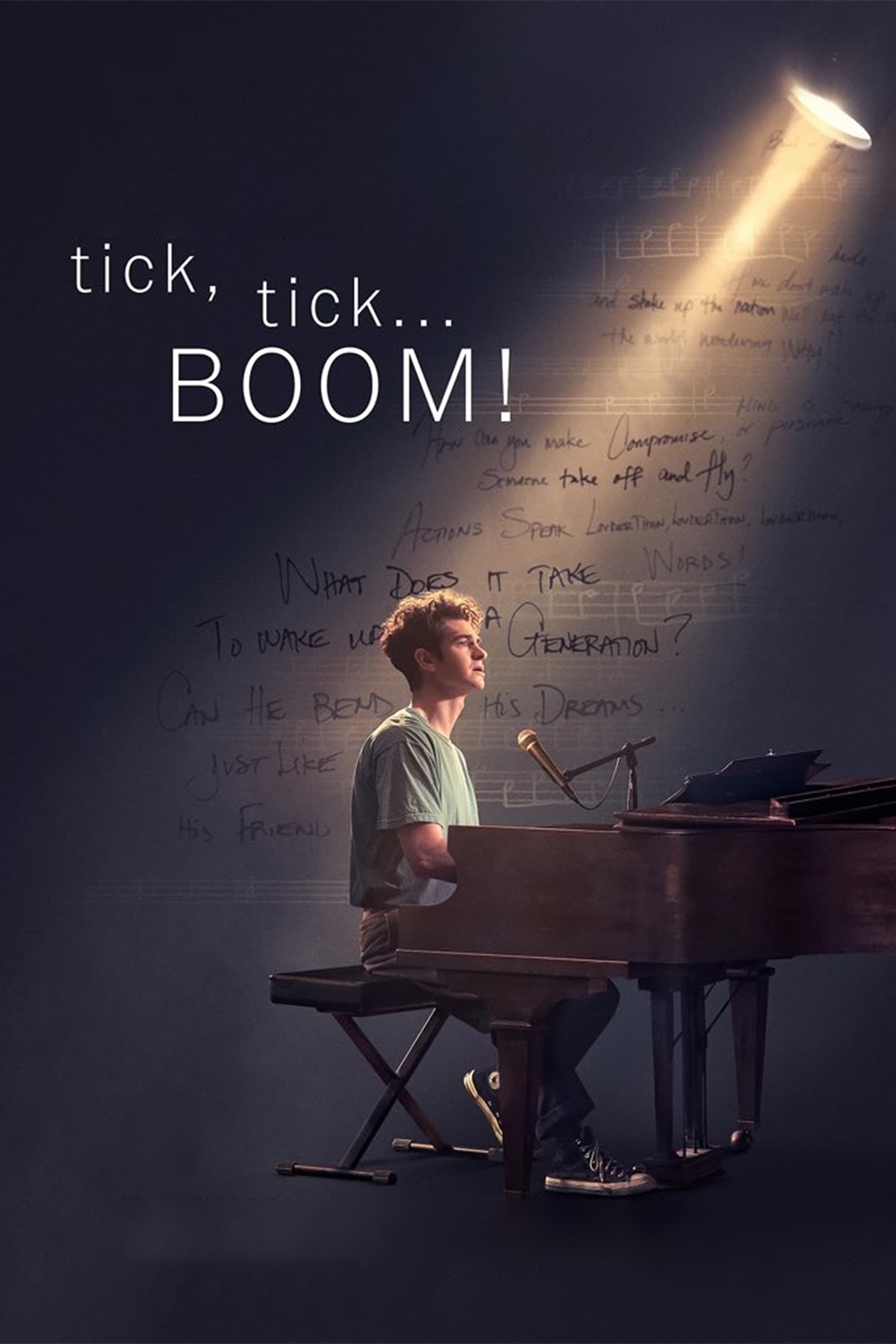 Tick, Tick…Boom!
Release Date

November 19, 2021

Director

Lin-Manuel Miranda

Cast

Andrew Garfield, Vanessa Hudgens, Bradley Whitford, Alexandra Shipp, Judith Light, Joanna Adler

Rating

PG-13

Main Genre

Musical
One of Garfield's most recent projects, Netflix's Tick, Tick… Boom! is directed by Lin-Manuel Miranda and marks a drastic shift in Garfield's versatility as an actor. The musical was highly anticipated, with an ensemble cast including Vanessa Hudgens and MJ Rodriguez. The film tells the story of playwright Jonathan Larson, responsible for Rent and, of course, Tick, Tick… Boom, as he faces turning 30 years old and feels the pressure of developing a hit musical.
What Makes It Great?
The film is a complete shift from anything Garfield has done before, proving his skill as a musical theater actor with an enigmatic performance full of hope, anxiety, frustration, and yearning. Furthermore, with catchy songs containing beautifully relatable lyrics, a supporting cast on top form, and assured direction by one of Hollywood's hottest talents, Tick, Tick… BOOM! is one of the best musical films in recent years. If we see more of Garfield doing this in the future, it definitely wouldn't be the worst thing.
Stream on Netflix