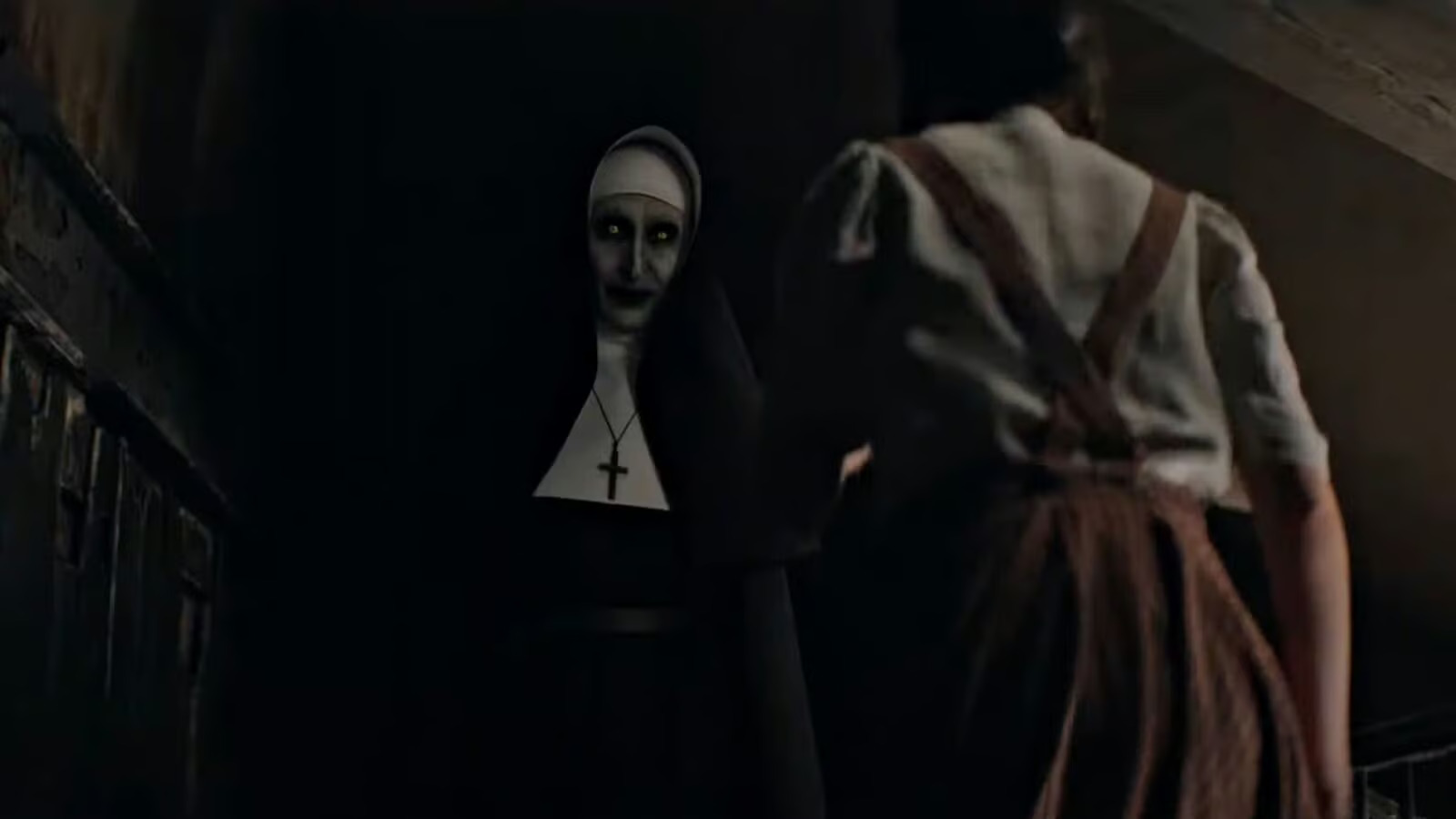 Knowing where Maurice ends up in the timeline of The Conjuring Universe, did you intentionally make us all fall in love with him and his new family just so that it hurts more when we reach that inevitable ending?
[laughs] Yeah. That was always the plan. I mean, I think coming out of the first movie, people really love Maurice. I mean, [actor] Jonas [Bloquet] is so charming. He's just as charming in real life. As it was being developed, we discussed where in the timeline does it fit. Because, I mean, there was even an early discussion about maybe this leads right up to the exorcism.
That was something that I think we all had hesitations about. We love this character so much and audiences loved him so much. We weren't sure we wanted to kill him off. But definitely, I think building the tension and putting him with a family and having him fall in love and just having him become this father figure … I think all of it is just more … It just builds the angst and anxiety. You can just feel the heartbreak coming.
It's so cruel! I watched "The Nun II" with my wife who doesn't know the timeline, and she was like, "Oh, what a nice ending for him!" Meanwhile, I was screaming, "No, this is going to be so bad for him!"
I love to hear that! Honestly, I love to hear that because I wanted something that would play for both. I wanted something that if you weren't entirely sure of how it ended, that you could have one experience. Then, if you knew the timeline, you were like, "Oh, my gosh. This is not going to end well." That honestly made my day. That's great.