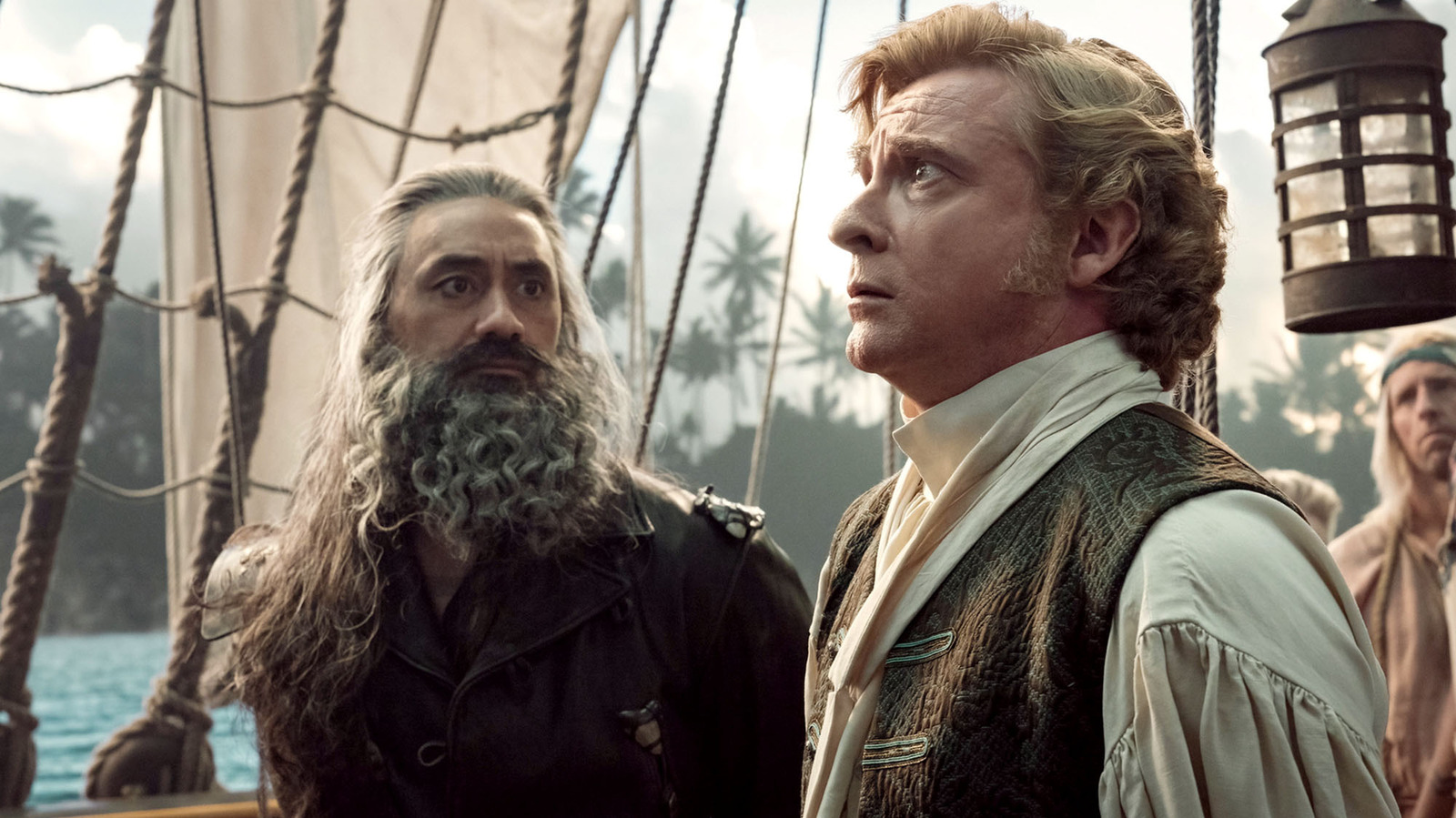 One of the most exciting new additions to season 2 is the incomparable Minnie Driver as the real-life pirate, Anne Bonny. She's a fascinating figure because there's not a whole lot known about her life at sea, but she was on the water around the same time as Bonnet and Blackbeard, so some delightful historical fiction is in order. Luckily, plenty of our favorites are set to return like Spanish Jackie (Leslie Jones), Wee John (Kristian Nairn), Black Pete (Matthew Maher), Olu (Samson Kayo), and Roach (Samba Schutte), and Oluwande (Samson Kaylo) in addition to everyone's favorite non-binary knife-thrower, Jim (Vico Ortiz). We've also got Ruibo Qian as a merchant named Susan, who seems to be playing a much larger role than previously anticipated.
Series creator David Jenkins told Entertainment Weekly that if season 1 was about Stede and Blackbeard learning to love, then season 2 is about learning to deal with heartache, so there's bound to be some massive displays of emotion throughout. No shade to our pirate pals, but men don't exactly have the best track record of processing heartbreak in a healthy way, let alone men armed with swords, cannons, and flintlock pistols.
"Our Flag Means Death" returns to Max on October 5, 2023.