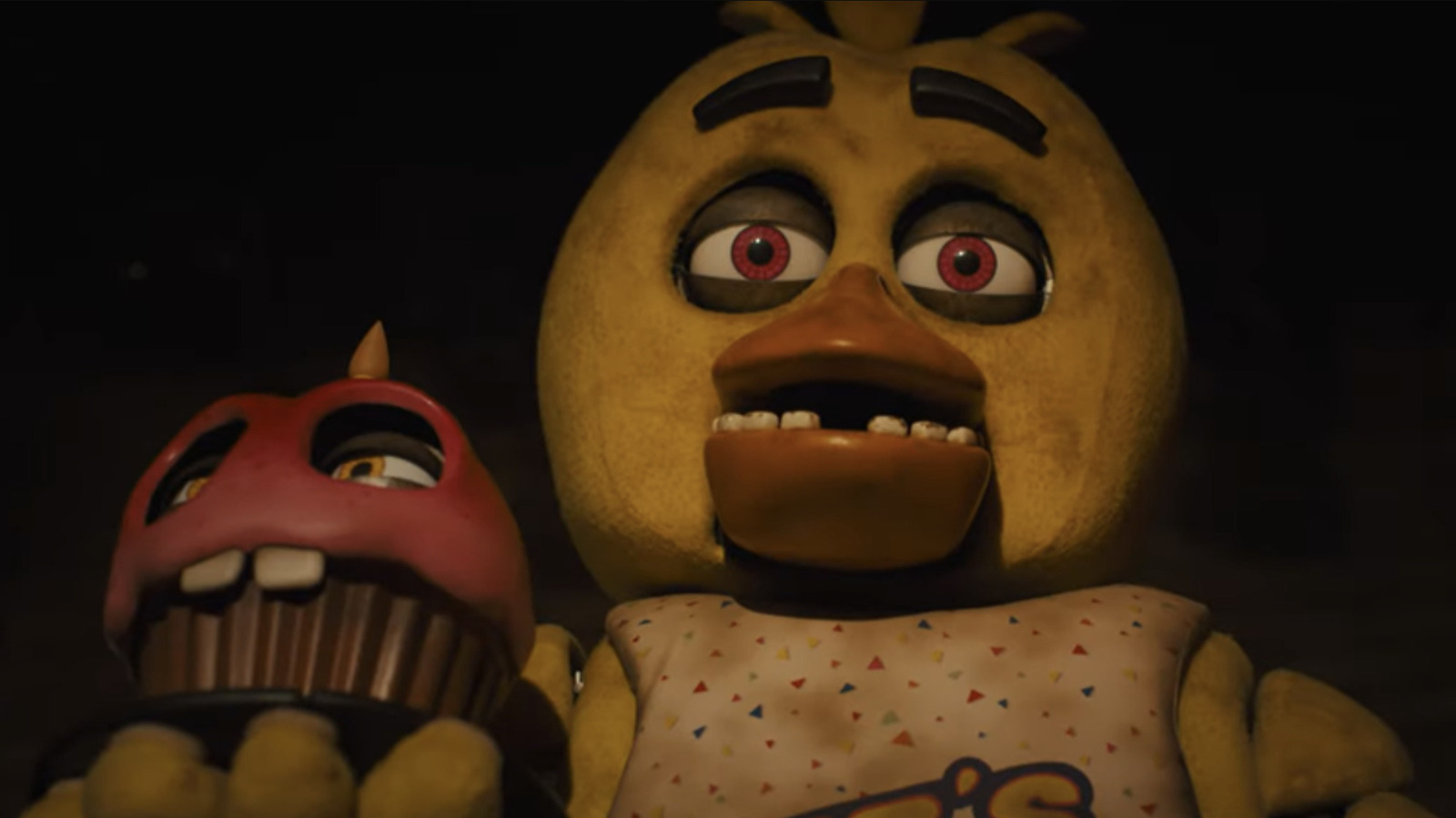 Right off the bat, someone needs to send flowers or an Edible Arrangement or a holiday bonus to the Jim Henson's Creature Shop workers who brought the animatronics to life, because these things are INCREDIBLE and genuinely terrifying. No shade to the twin movie "Willy's Wonderland" or the shockingly awesome "The Banana Splits" horror movie, but there's a reason Freddy Fazbear and Co. are the blueprint. But this trailer has it all, from unsettling closed-circuit security camera footage to the electric glow of Freddy Fazbear's showtime stage. The effectiveness of "FNaF" comes from the juxtaposition of childhood joy and abject terror, and the tone of this film seems to reflect that. Hutcherson's Mike Schmidt even has a few good one-liners in here, indicating that the film won't be afraid to have fun with what is admittedly a pretty ridiculous premise for a horror story.
I'm really trying to regulate my excitement here because I've certainly been burned one too many times by killer trailers for subpar movies, but I've got a really good feeling about this one. If you had told me that my most anticipated 2023 horror release from Universal and Blumhouse would be the movie about giant singing robot animals and not the long-awaited sequel to "The Exorcist," I'd think you were crazy. But that's the way the pizza crust crumbles, I guess! It's Freddy's world and we're all just trying to survive it. If you feel compelled to finally dive into the games before the film's release, I've also concocted a handy guide to playing the games in chronological order.
"Five Nights at Freddy's" debuts in theaters and streaming on Peacock on October 27, 2023.