The Hallmark brand has become a household name that needs no explanation. They've nailed the delivery of their brand of feel-good films, occasionally predictable plot lines, and almost guaranteed happy endings. Despite knowing exactly what we're going to get when we turn on a Hallmark movie, the genre still attracts viewers looking for something familiar. Watching a Hallmark movie is the cinematic version of cuddling up with your favorite blanket or taking the first bite of homemade chicken noodle soup.
With many films being inspired by true stories, actors in Hallmark movies have delivered some of the best – and occasionally the worst – performances in the made-for-TV genre. Several actors have earned award nominations for their performances in Hallmark films. From Betty White's portrayal of a woman widowed by the hardships of war to James Garner researching his role in a halfway house, here are ten of the best Hallmark movie performances of all-time.
10
Betty White – The Lost Valentine (2011)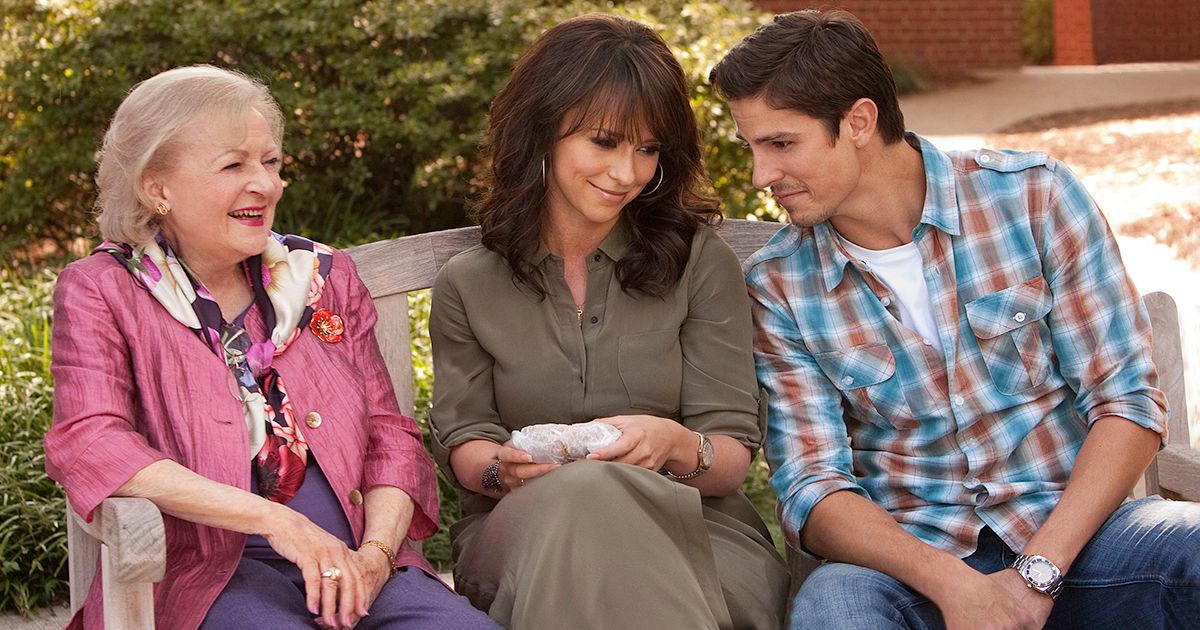 At age 89, America's sweetheart Betty White finally filmed her first love story. The Lost Valentine is a Hallmark original inspired by true events. Betty White plays Caroline, a woman whose husband has been missing for sixty years. This Hallmark tearjerker takes the audience on a beautiful and bittersweet journey as Caroline tries to find closure and come to terms with her husband's death.
The movie is shot in a series of flashbacks, giving the viewer an intimate look of Caroline's life with her husband and their touching love story. Betty White's performance as Caroline is a poignant look into the life of a woman widowed by war and gives us an intimate look into the lives of families that lost loved ones during this tragic time in our country's history. She received a nomination for the Screen Actors Guild Award for Outstanding Performance by a Female Actor in a Miniseries or Television Movie in December 2011 for her performance as Caroline.
Stream on DIRECTV
Related: Betty White Thanks Fans In Final Video Message
9
Jesse Metcalfe – A Country Wedding (2015)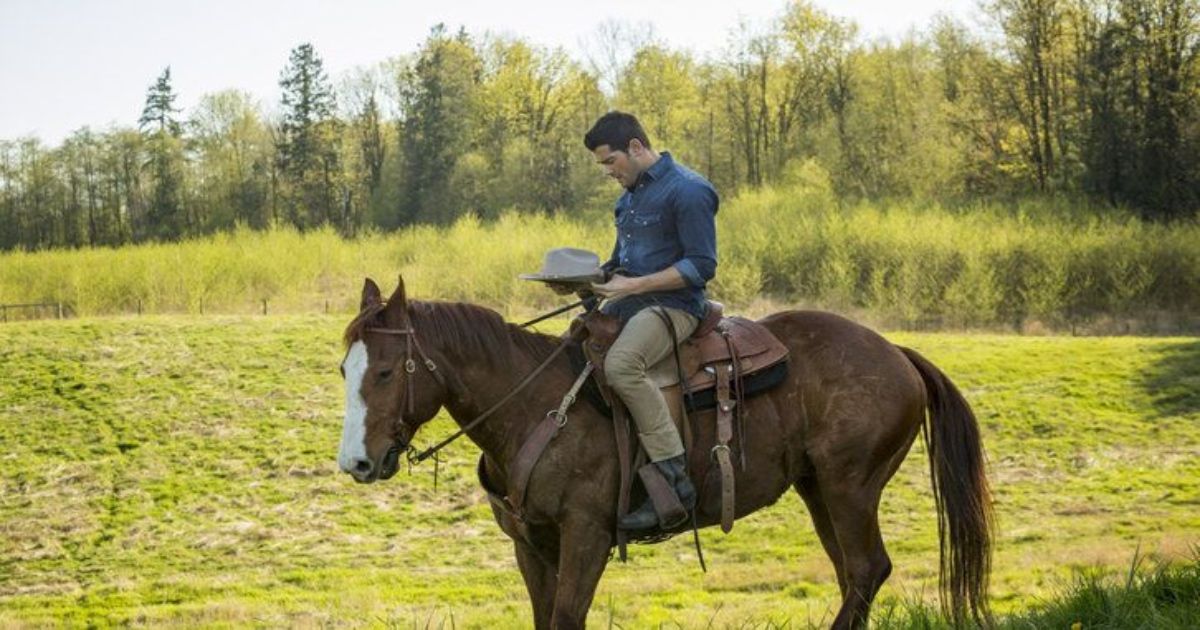 Hallmark's A Country Wedding stars Jesse Metcalfe as Bradley Suttons, a successful country singer about to marry the love of his life… or so he thinks. After returning to his hometown to sell his family home, he runs into an old childhood friend who helps remind him of the simplicity of life and what's really important.
Jesse Metcalfe's performance as Bradley and his character's relatability add considerable depth to the film. Most of us probably can't relate to being a famous country singer, but many of us can relate to experiencing an internal struggle that causes us to self-reflect after losing sight of our priorities. After some incredibly honest moments with Sarah, Bradley is forced to look inward to help discover what he really wants in life.
Stream on Fubo
8
Emily VanCamp – Beyond The Blackboard (2011)
Another Hallmark movie based on a true story, Beyond The Blackboard tells the story of a teacher who got more than she expected after stepping into the classroom. Emily VanCamp plays Stacey Bess, a brand-new teacher who just accepted her first job out of school. Unbeknownst to her, the school is for homeless children, and she faces challenges she never dreamed of.
Emily VanCamp's performance is truly incredible, especially as the story is based on a real-life teacher. Her sheer determination, resilience and grit to overcome obstacle after obstacle are nothing short of inspiring. Viewers can't help but become attached to these children and the plight they're facing. Emily's empathy for her students transcends the screen – in a way only actors in Hallmark movies can.
Stream on Hoopla
7
Anna Paquin – The Courageous Heart of Irena Sendler (2009)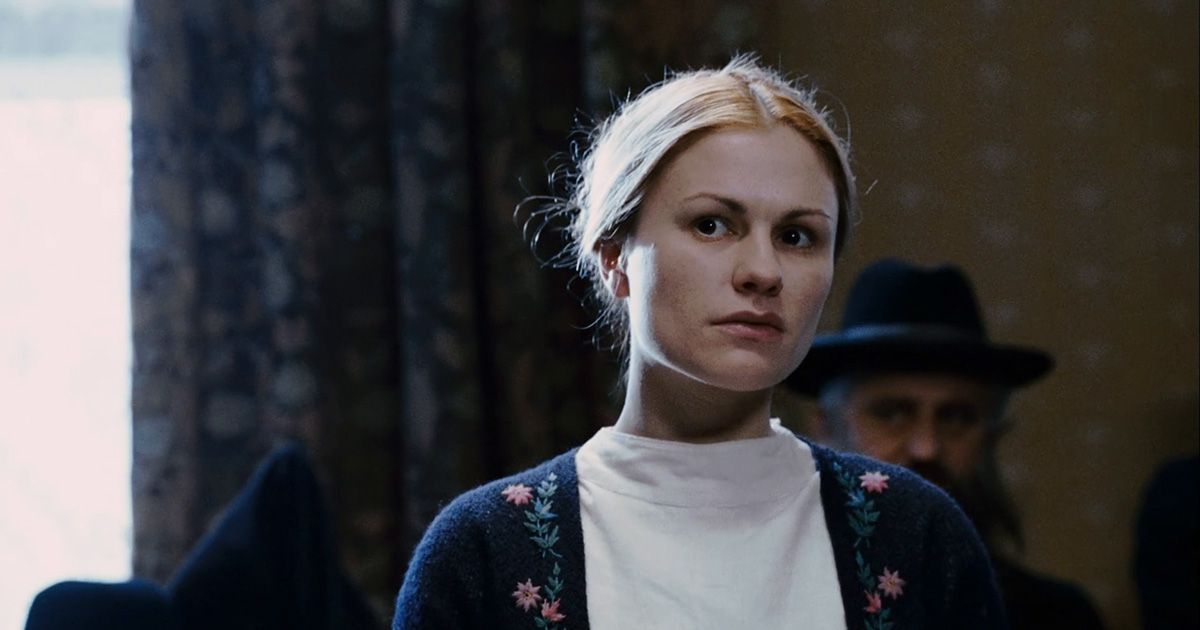 Anna Paquin's incredible performance in this film is an homage to real-life war hero Irena Sendler, who smuggled thousands of Jewish children to safety during WWII. Another Hallmark film based on a true story, Anna Paquin's dramatic and heartfelt acting in The Courageous Heart of Irena Sendler captures and engages the audience. The film features an emotionally charged scene where Irena is being tortured by her captors – despite facing death head on, she remains steadfast in her efforts to be a hero.
While Anna Paquin unfortunately did not receive an Emmy nomination for this role, Marcia Gay Sandler received one for her portrayal of Irena's mother.
Stream on DIRECTV
6
Julie Gonzalo – Falling for Vermont (2017)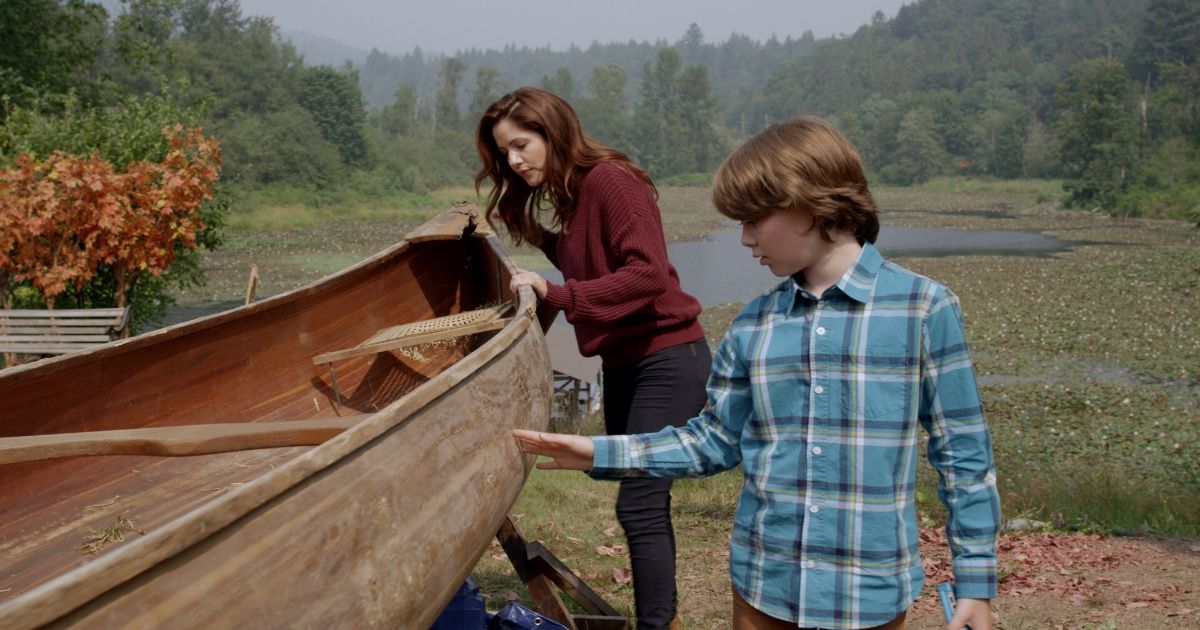 Falling for Vermont is another Hallmark movie that introduces audiences to a character with an internal struggle. The film introduces us to main character Angela Young, played by Julie Gonzalo, an author on the brink of fame and fortune. After suffering a car accident that causes her to suffer from memory loss, she begins a new life in a small town – aptly named Hopedale.
Julie Gonzalo gives a compelling performance in Falling for Vermont, a film that is considerably less contrived than many other Hallmark plot lines. She is forced to do some serious self-reflection and make a choice between the life she used to have and the life she currently has. The audience joins her on her inner journey as she vacillates between returning to what's familiar, or risking it all and giving up everything for the unknown.
Stream on Hoopla
5
Aimee Teegarden – Once Upon a Christmas Miracle (2018)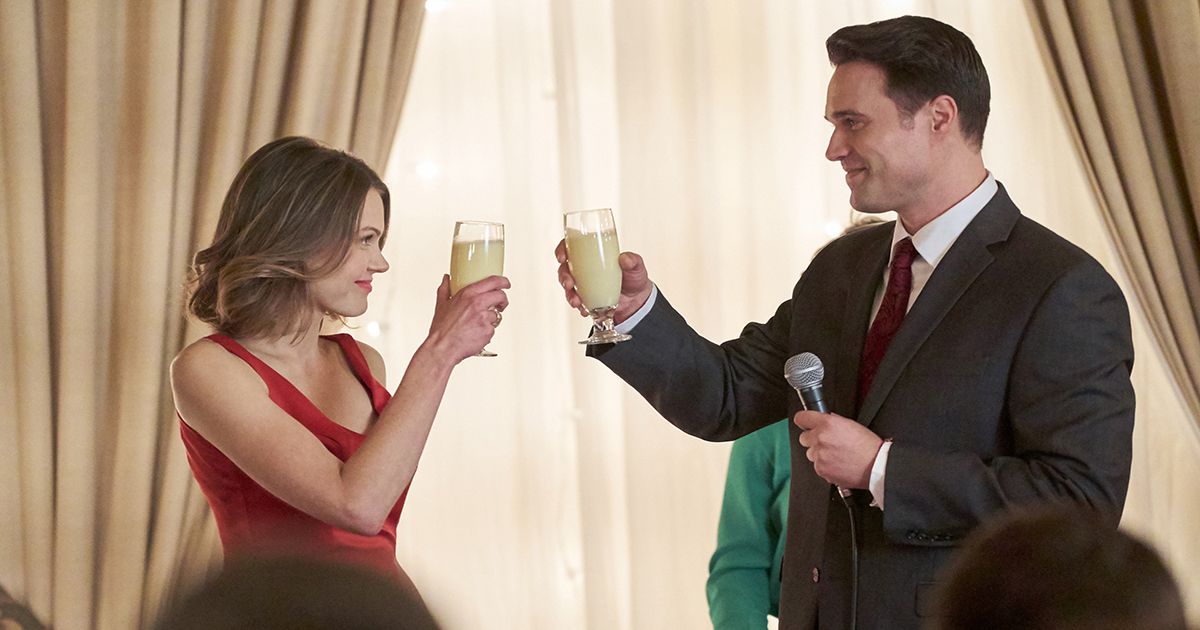 Once Upon a Christmas Miracle is based on the story of real-life couple Heather Krueger and Chris Dempsey. The couple met after Chris overheard a coworker talking about their cousin Heather, who was looking for an organ donor. Heather met her match in more ways than one after Chris agreed to be a donor – and the two later married.
Aimee Teegarden gives a stellar performance as Heather. Additionally, there is an undeniable chemistry between her and her co-star, Brett Dalton. Heather is truly appreciative of this selfless act from Chris that sav ed her life. Once Upon a Christmas Miracle is nothing more than a good old-fashioned heartwarming Hallmark tale with a happy ending.
Stream on Hulu
4
Sam Elliott – November Christmas (2010)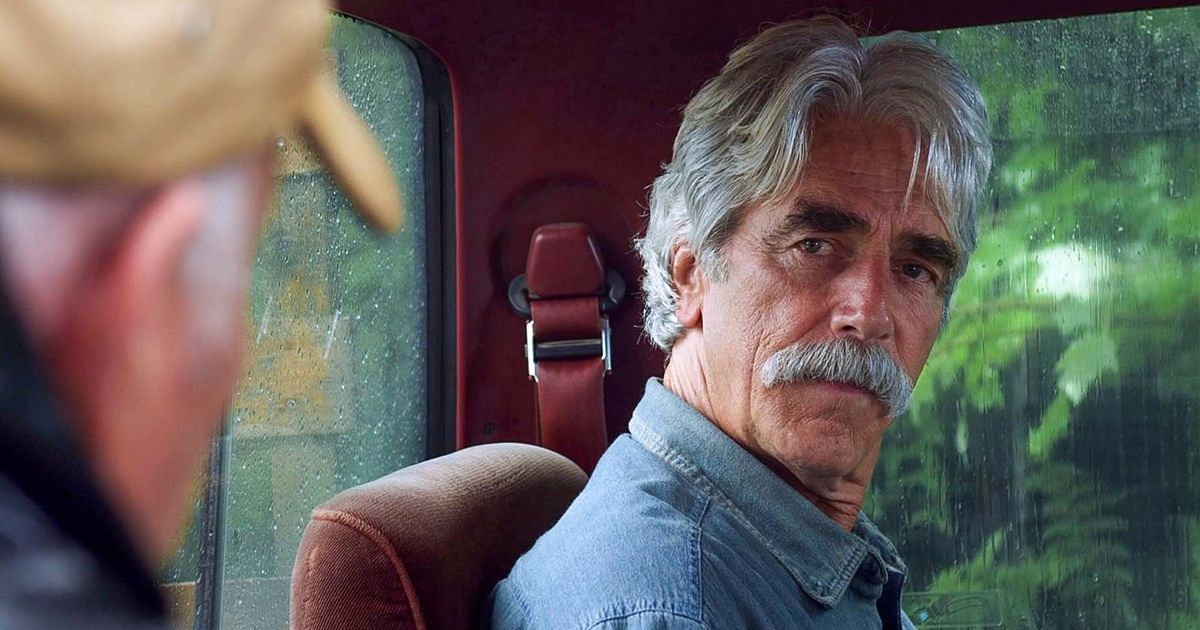 Sam Elliott's portrayal of Jess Sanford in November Christmas is moving, poignant, and inspirational. The film depicts parents who struggle to grapple with the illness of their daughter Vanessa and the impact their family has on the small community they reside in.
The empathy shown by Jess to the family of the ailing child is touching. His character helps the family celebrate holidays early, so Vanessa is able to experience them. These celebrations not only delight the family, they also unite the community and teach them what really matters – life, family, and love. The audience can sense the incredibly strong connection the family has with Sam Elliott's character, a connection that transcends the screen and makes its way right into the viewers' hearts.
Stream on Fubo
Related: 10 Movies About Surviving Terminal Illness
3
Lana McKissack – The Best Bad Thing (1997)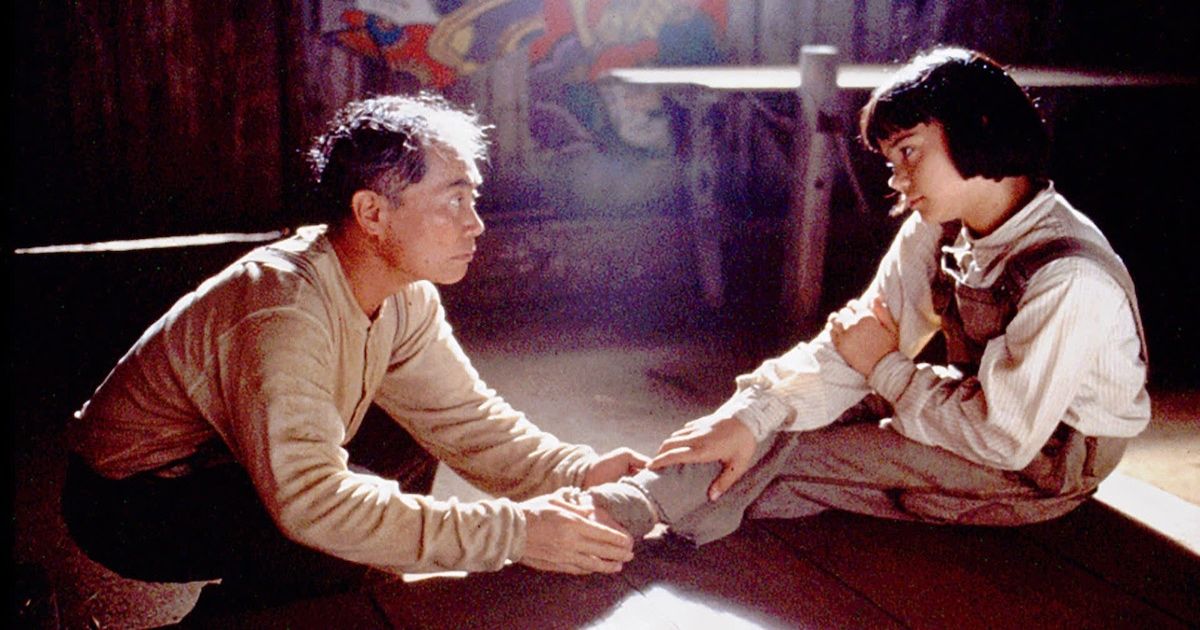 The Best Bad Thing is significant because it is one of the few Hallmark movies about Asian Americans, one of the most underrepresented groups among the distributor's films. Based on a children's book of the same name, we meet Rinko, a young Japanese-American girl sent to work on an old woman's cucumber farm. During her time there, she learned more than she ever imagined.
Lana McKissack's performance as the main character Rinko is compelling and touching. Rinko begins her time on the farm with one set of ideals, but over time we watch as she opens her heart and her mind and begins to understand things about her culture and its origins. Lana McKissack's portrayal of Rinko's childlike innocence and newfound maturity is a wonderful balancing act. The film also gives us an important glimpse at the hardships many immigrants face in a new country.
Stream onDIRECTV
2
James Garner – Promise (1986)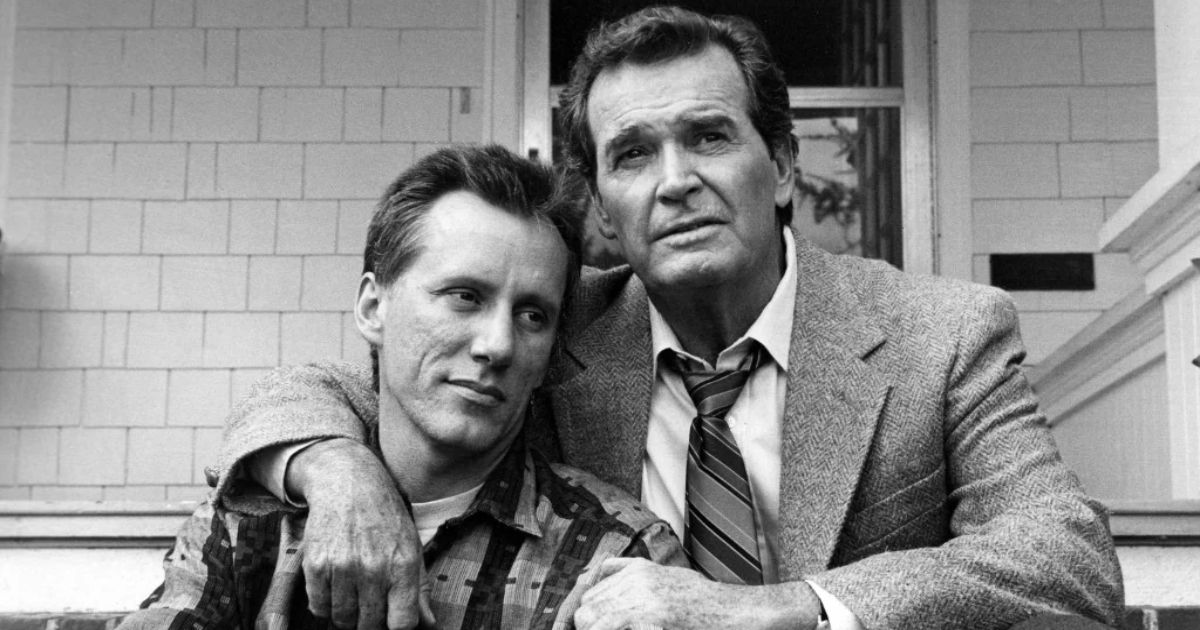 One of the most honored films in television history, Promise has received multiple awards, including a Golden Globe Award, Humanitas Prize, the Peabody Award, and five Primetime Emmy Awards, among others.
James Garner's portrayal of Bob Buehler earned him a Golden Globe nomination for Best Actor in a Miniseries or Motion Picture Made for Television in 1987. He researched his role at a halfway house in Santa Monica, California. The film was created in an effort to call attention to people suffering from schizophrenia, which he considers one of the worst mental health afflictions facing our country. Bob Buehler was James Garner's all-time favorite role.
Stream on Hoopla
1
John Corbett – A Smile as Big as the Moon (2012)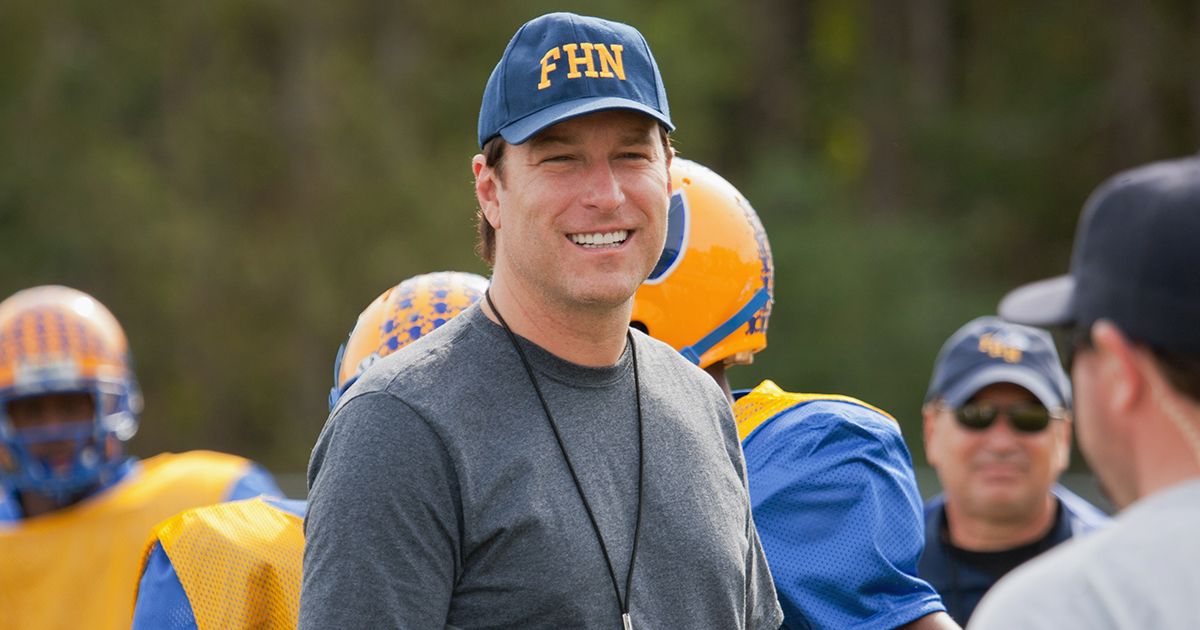 Audiences can't help but fall in love with John Corbett in any of his roles, but this is especially true for his performance in A Smile as Big as the Moon. In another Hallmark adaptation of a true story, the film documents a special education teacher's journey as he prepares his students to attend Space Camp.
Nothing tugs on the heartstrings more than a film about children trying to reach their goals, especially one with a happy ending. John Corbett gives a touching, poignant, and remarkable performance as he fiercely advocates for his students to pursue their dreams and overcomes every obstacle along the way. Corbett also teaches his students the invaluable lesson of learning to find love, compassion, and acceptance in their hearts – for everyone.
Stream on Hallmark Movies Now