For decades, the alien invasion has been one of the most common storylines in science fiction. The events normally play out similarly, with the aliens showing up on Earth to either colonize it, conduct genocide, steal crucial resources, or engage in meaningless destruction. There are also a few cases where extraterrestrial beings come in peace and all these different plots have been covered in numerous television shows.
When it comes to alien tales, movies tend to be preferable to those looking for quick and precise stories. However, TV shows about the same subject tend to offer the best character development while giving a clear picture of what the situation would be like if an actual invasion ever took place. Among the numerous small screen projects about human-alien conflicts or collaboration, the following are recommendable.
10
Falling Skies (2010 – 2014)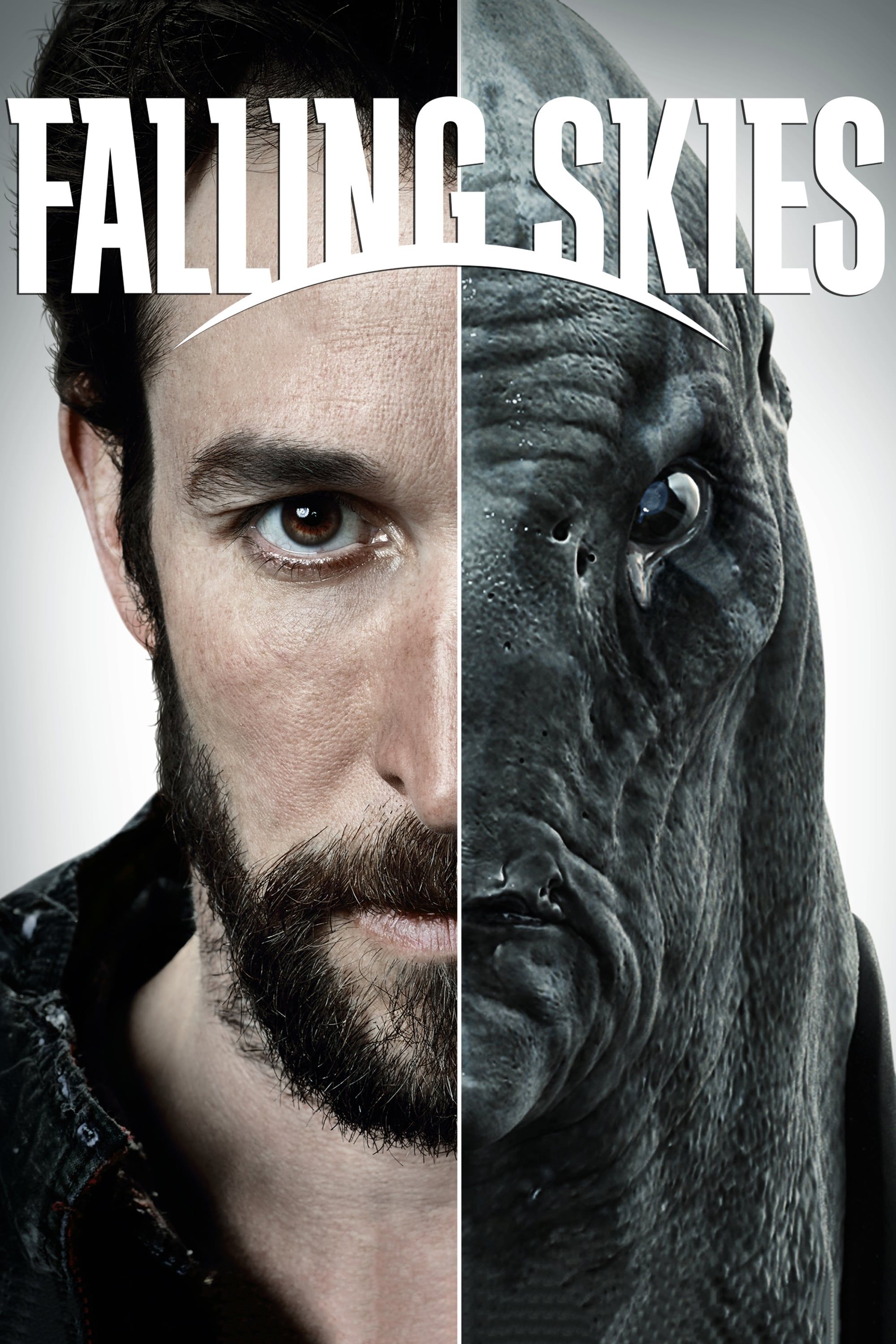 Falling Skies
Release Date

June 19, 2011

Cast

Noah Wyle, Moon Bloodgood, Will Patton, Maxim Knight, Colin Cunningham, Sarah Carter, Mpho Koaho, Doug Jones

Main Genre

Action

Seasons

5
Created by Robert Rodat and produced by Steven Spielberg. TNT's Falling Skies follows a group of survivors rebelling against aliens who have colonized Earth. The remaining humans are only part of the 10% that survived after the invading extraterrestrial race known as the Espheni wiped out 90% of the global population. To make administrative work easier, the Espheni are aided by mechanical drones known as "machs" and six-legged creatures known as "Skitters."
Why It's Great
Falling Skies avoids the common network drama mistake of unleashing all its awesomeness at once and then struggling to come up with new and innovative storylines. It isn't until the fourth season that viewers get to learn why the Espheni invaded Earth. At heart, the series is also a family tale. Protagonist Tom Mason — a former military history professor — has a great relationship with his three sons, so whenever he is not coming up with strategies for rebellion, he engages in very relatable daddy conversations. So deep is the family arc that Tom ends up getting an alien daughter later in the series.
Stream it on Max or Buy on Apple TV+
9
Resident Alien (2019 – Present)
In Chris Sheridan's Resident Alien, the unnamed alien race is so confident that it only sends one pilot to wipe out humanity. Unfortunately for him, his ship crashes after getting struck by lightning. Eager to blend in, he kills a doctor and takes up his identity. As he adapts to life on Earth, he tries to find ways to deal with a boy who is the only person who can see who he is.
Why It's Great
Resident Alien thrives through humor rather than terror and tension. The alien doctor, who goes by the name Harry, is sadistic, yet he is also quite the jokester and the supporting characters do well to keep up. "It's awful, why do I desire more?" Harry says when he tastes whiskey for the first time. He later Googles gynecological procedures while his head is in between a patient's thighs so that he can do his job properly. There are numerous pop culture references too, all of which mean something. For example, it's explained that Harry learned English by watching reruns of Law & Order.
Stream it on Peacock
8
Peacemaker (2021)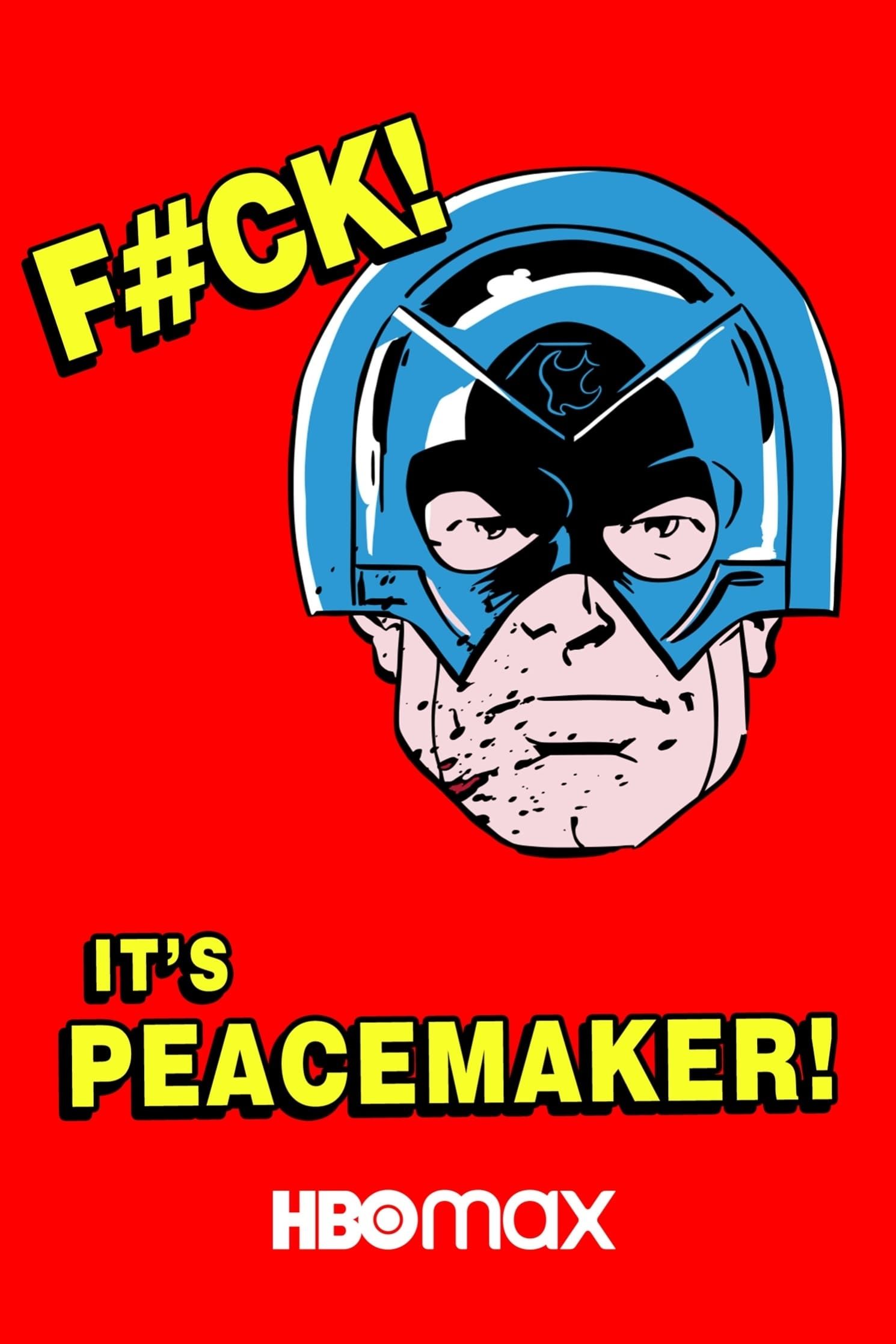 Peacemaker
Cast

John Cena, Steve Agee, Danielle Brooks, Robert Patrick, Jennifer Holland, Chukwudi Iwuji

Main Genre

Comedy

Seasons

0
James Gunn's Peacemaker appeals to both alien invasion buffs and fans of R-rated superhero productions. In it, Christopher Smith, aka, Peacemaker teams up with a black ops unit known as Project Butterfly to stop parasitic butterfly-like aliens who are taking over humans bodies. The protagonists' main strategy involves terminating a giant creature known as "The Cow" which produces food for the extraterrestrial creatures.
Why It's Great
A career-best performance from John Cena elevates the series above many of its kind. Additionally, it's a refreshing show because Gunn doesn't opt for the common alien creature designs. There are no oval heads or big eyes. The extraterrestrials only come in the form of butterflies before taking over human bodies. Despite the endless buffoonery and gore, the series doesn't shy away from exploring serious topics such as racism and terrorism. Thankfully, despite the DC shakeup, Peacemaker will have a second season.
Stream it on Max
7
Defiance (2013 – 2015)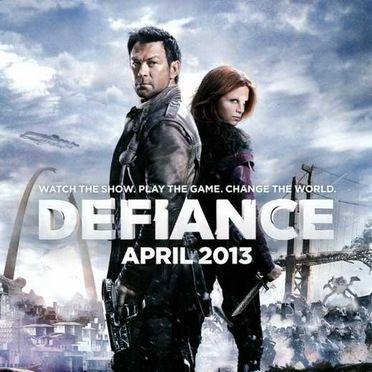 defiance
Release Date

April 15, 2013

Cast

Grant Bowler, Julie Benz, Stephanie Leonidas, Tony Curran, Jaime Murray, Graham Greene, Jesse Rath, Nicole Munoz

Main Genre

Action
Developed by Kevin Murphy, Michael Taylor, and Rockne S. O'Bannon, SyFy's Defiance follows a group of humans as they interact with several alien species that now occupy a terraformed Earth. The events mostly take place in the small town of Defiance, built around the former St. Louis. Defiance is also a neutral territory, refusing to align with either the human-dominated Earth Republic, headquartered in New York City, or Votanis Collective, centered in Brazil
Why It's Great
Viewers will be awed and shocked by the weird cultures of the aliens. The Castithans prefer taking community baths, among other peculiar habits, whereas the Indogenes have a single word for every lengthy English sentence, hence they don't talk too much. Generally, the world-building is satisfactory, and the cast members keep up their good performances in each episode. Most importantly, Defiance is the kind of show that's unlikely to punish a fan for missing an episode. Most of the conflicts are resolved quickly.
Stream it on Roku and Vudu
6
BrainDead (2016)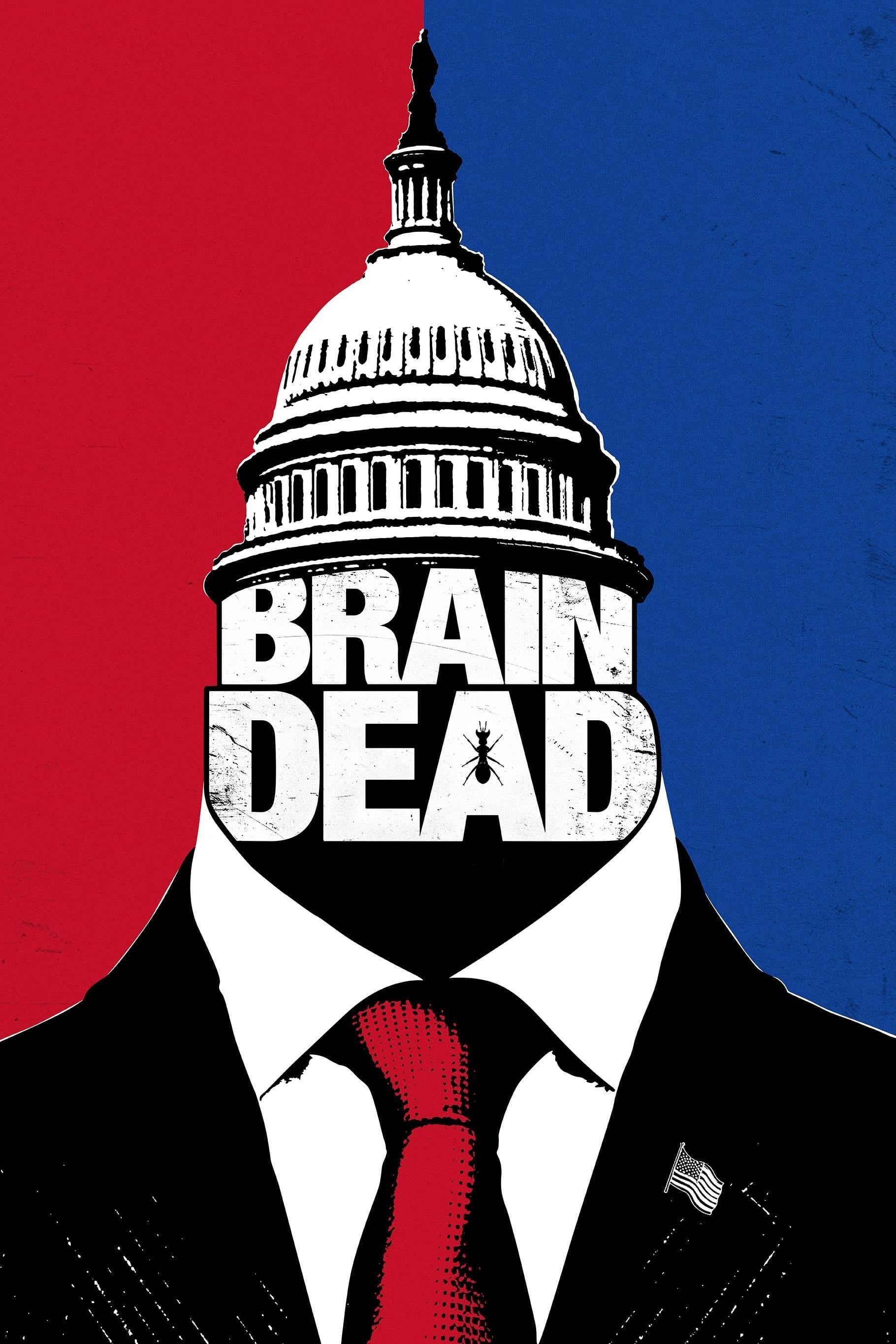 BrainDead
Release Date

June 13, 2016

Cast

Mary Elizabeth Winstead, Danny Pino, Aaron Tveit, Tony Shalhoub

Main Genre

Comedy

Seasons

1
BrainDead — a brainchild of The Good Wife's married duo of Robert and Michelle King — uses the same template as Peacemaker, except it's a political satire. In it, a meteor lands on Earth, and from it, parasitic alien bugs emerge. Soon, the bugs infect the brains of Congress members, causing them to make questionable policies and put the future of the United States at risk. At the center of the proceedings is documentary filmmaker Laurey Healey. She is working for her brother, Senator Healey, to raise funds for her next film.
Why It's Great
Humor is the show's main pillar, but there is enough room for gore. There is a scene where someone knocks half of his brain out and another where a head explodes. As bizarre as some of the events are, the writers make a point to offer compelling plots in the same manner that the most popular political dramas do. There are a few relationships arcs too, mainly involving characters from different sides of the political divide. Consequently, there are endless Republican Vs Democrat debates.
Stream it on Paramount+
5
Duty After School (2023)
Undoubtedly one of the finest Korean sci-fi dramas, Duty After School blends military action, and school, life, with battles against visitors from outer space. When the aliens show up, the military becomes overwhelmed, so the government comes up with a conscription policy where all third-year high school students are forced to undergo boot camp training before being absorbed into the army.
Why It's Great
Signing up students for the military is already unconventional enough, yet the show tops it up by making them train in their school playground. There is also a sense of urgency throughout the show, so much so that the students are never even given proper combat attire. They are forced to train in their school uniforms. Most importantly, the conflict isn't about humans and aliens only. There is a disgruntled teacher who tries to sabotage everything because wants the youngsters to focus on schoolwork. Besides that, the condescending drill instructor emerges as a key villain.
4
War of the Worlds (2019 – Present)
H. G. Wells' 1898 sci-novel is widely considered the first-ever-alien invasion story and there have been several adaptations so far, including the Tom Cruise version and one from the author himself, but it's the most recent television project by Howard Overman is what comes close to perfection. Britain and France serve as the settings, with the events revolving around the survivors of an alien signal attack that has wiped out most of the population.
Why It's Great
Lovers of Wells' original published tale are unlikely to be upset because there are no instances of unnecessary additions and sculpting of the source material. The series sticks to the proceedings as they play out on paper. The only major difference is the shift from the Victorian Era to the Edwardian Era. Like most British shows, War of the Worlds doesn't feed viewers more than is necessary. Events in each of the three seasons only stretch across eight episodes, so the stories are compact and precise, with no room for melodrama.
Stream it on Fubo and MGM+
3
First Wave (1998 – 2001)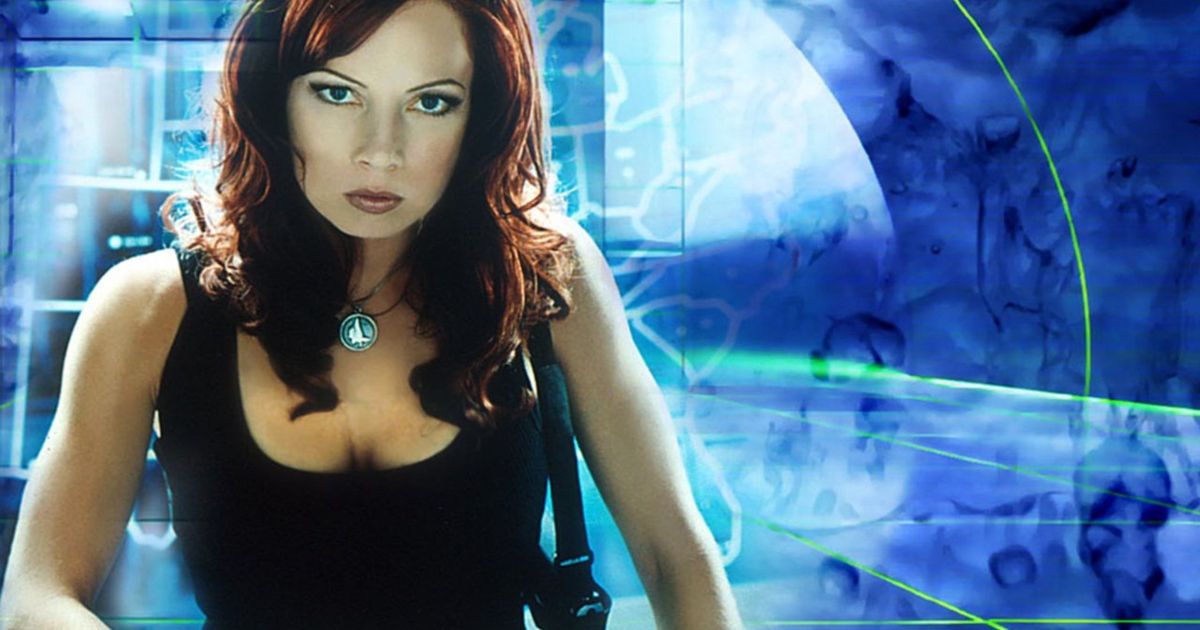 Executive produced by Francis Ford Coppola, First Wave follows security specialist Kincaid Lawrence "Cade" Foste after he chances upon old Nostradamus quatrains that predict how the earth will be destroyed in three deadly waves. The first wave involves an alien invasion and the extraterrestrials are already here and are masquerading as humans. Such a plot angle will remind fans of John Carptenter's They Live, but there is much more hope here before Cade has the chance to stop them before they take over everything.
Why It's Great
It's a bit surprising for the director of one of the greatest gangster movies to be involved in an alien show but First Wave and The Godfather cover many similar themes. There's tragedy (Cade's wife dies), revenge (Cade vows to defeat the aliens), and loyalty (Cade gets help from a few people). The show also avoids burdening itself with CGI and makeup styling for the alien designs. Here, the aliens only transfer their consciousness from their home planets to bioengineered human bodies, hence their true form is never shown.
2
Childhood's End (2015)
Based on Arthur C. Clarke's 1953 novel of the same name, SyFy's Childhood's End imagines a world where an alien invasion would be beneficial to humanity. A new race known as the Overloads shows up and goes on to eliminate war, disease, hunger, poverty, and pollution, ushering in the 'Golden Age of Humanity.' As expected, some humans frown on the new state of things and start a rebellion.
Why It's Great
Childhood's Endhas some of the best practical effects out of any show in the genre. Additionally, the leader of the Overlords is played by Charles Dance, who knows how to nail the mannerisms of villains and authoritative figures to a tee. Numerous creative liberties are taken too, but they benefit the show rather than take away from it. Book plots such as Soviet and American space missions are scrapped for modern politics. Besides that, several new forms of technology are introduced.
Buy it on Apple TV+
1
Invasion (2005 – 2006)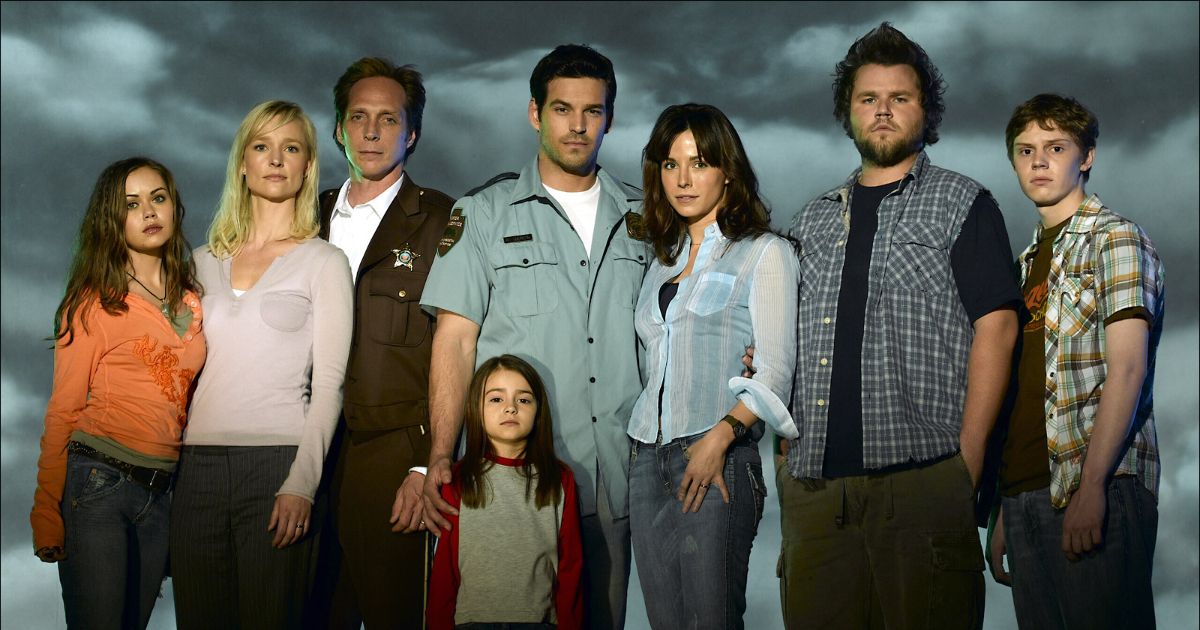 Shaun Cassidy's Invasion is a clone of Invasion of the Body Snatchers. After a hurricane, amphibious aliens invade a tiny Florida town and begin taking over by cloning human bodies and replacing them. Heroes emerge in the form of Sheriff Tom Underlay and park ranger Russell Varon, the two working around the clock to prevent more harm from happening.
Why It's Great
The question of who is real and who isn't is what makes Invasion fascinating. Distrust keeps developing among the core group of protagonists because it's difficult to tell who has been cloned. Besides that, the cinematography is stunning, with the camera constantly capturing both the beauty and destruction of Florida and spending less time on the faces of the characters.
Stream it on Roku and Tubi