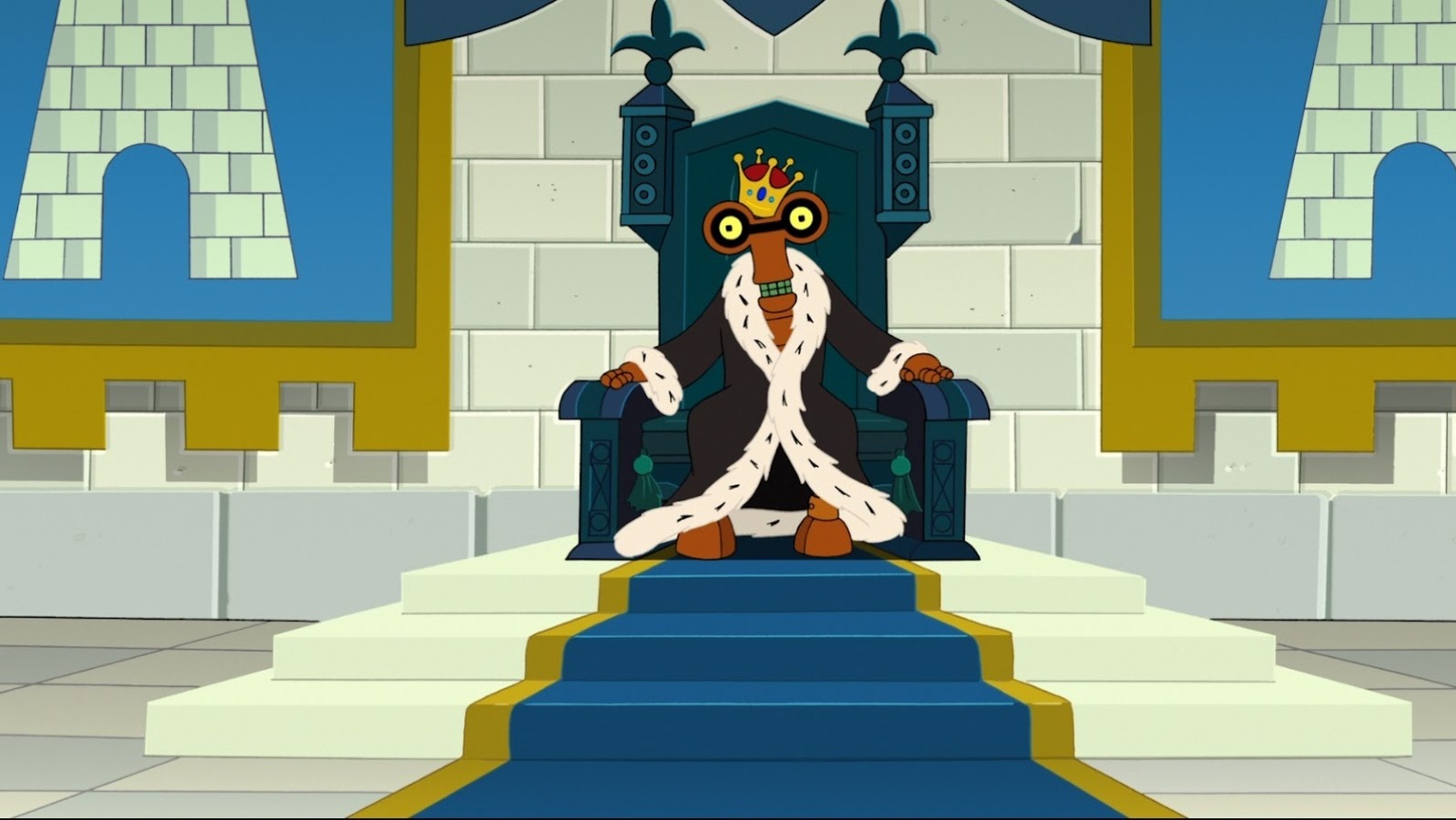 West and LaMarche admired Herman's comedic skill, noting that he would sometimes record his lines over a speakerphone and still knock 'em dead. "Why can't we do that?" West idly wondered in a fit of professional envy. Herman, it should be noted, voices many supporting characters on "Futurama," including Mayor Poopenmeyer, Leela's dad Morris, Scruffy the Janitor, Ranger Park the park ranger, Slurms MacKenzie, Mom's son Larry, Nudar, the Number 9 Man, Helmut Spargle, Fatbot, and Ogden Wernstrom (Wernstrom!). Of all his characters, though, West and Lamarche were especially fond of Roberto, likely because Herman was permitted to cut loose and be as zany as possible.
Cohen noted that expanding on the backstories of tiny supporting characters is a demand often made by his cast. He said:
"Somebody asked a question about side characters that we want to know more about, that's often the doing of the actors. When we write a character like Roberto, the homicidal robot who Dave Herman plays, and we mean it to be a joke that's gonna be five seconds in one episode, and Dave comes in and invented that 'Ha-ha!' That stabbing noise. […] So like in that one second he made it a character that we brought back again and again."
One can get the sense watching "Futurama" that many of its supporting characters are meant to be one-off jokes that, because they were so hilarious, return just like Roberto. LaMarche, for instance, plays the voice of the Hedonism Bot, a robot that is built into its own chaise lounge. That's a one-off visual gag right there, but it seems that "Futurama" had many humorous uses for a Hedonism Bot, and he returned often.