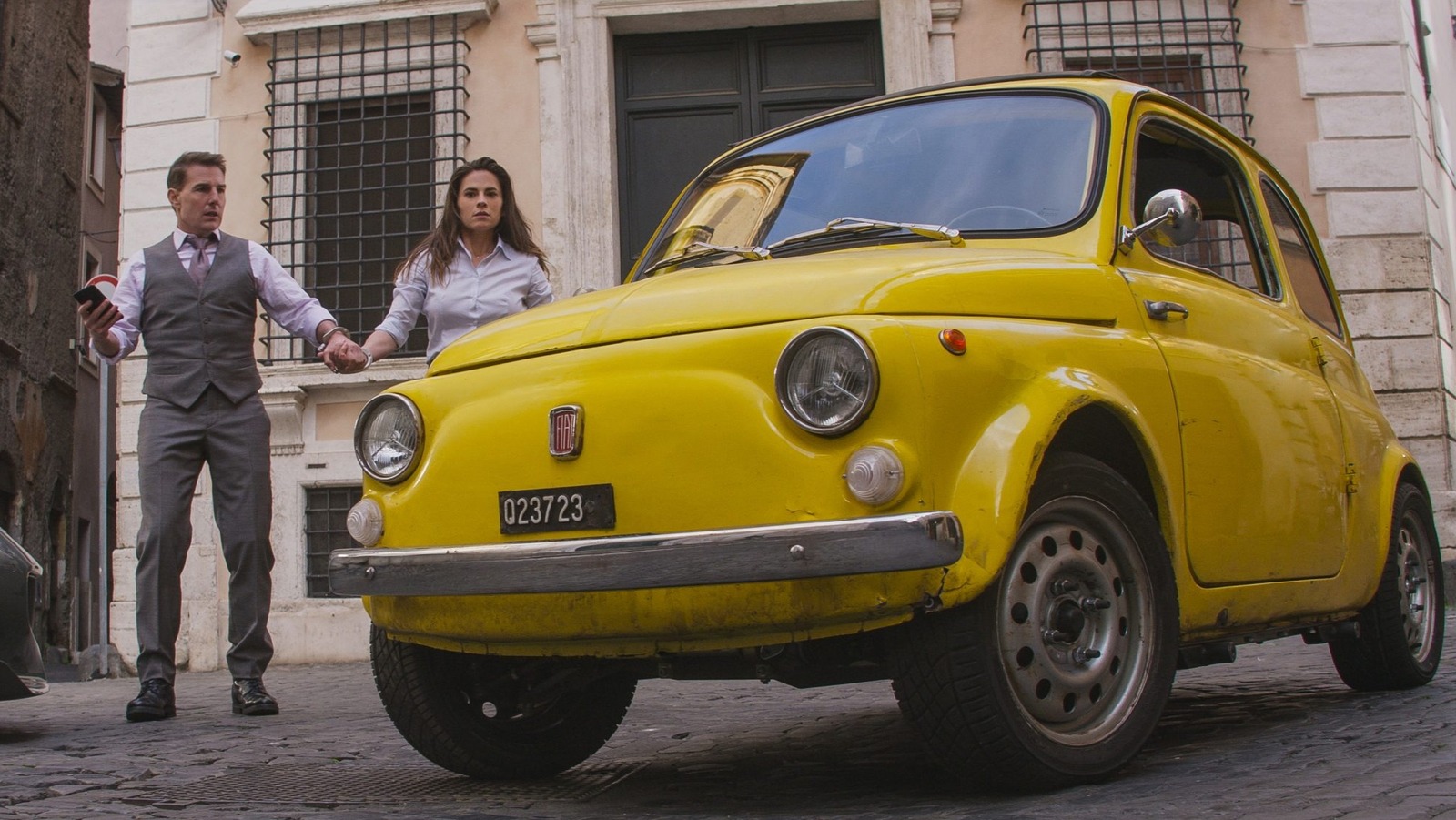 Though there are many factors that influenced the underwhelming box office results for "Mission: Impossible – Dead Reckoning Part One," I'll take a stand and say that the actual quality of the movie is not one of them. It has an A CinemaScore from audience polling, a 96 percent on Rotty T's, and experiencing it on opening day with a crowd was electric. I especially loved everything involving the little yellow car.
We've covered the Barbenheimer Effect extensively elsewhere, and there's no doubt that "Dead Reckoning Part One" losing all of its IMAX screens to "Oppenheimer" after just one week was a major blow. But while "Dead Reckoning" itself is full of top-drawer "Mission: Impossible" thrills, the marketing was pretty underwhelming, especially when compared to the trailers that made "Mission: Impossible – Fallout" one of the most-hyped movies of summer 2018. 
The main "Fallout" trailer had everything: a killer sampling of the franchise's main theme into Imagine Dragons' tie-in single "Friction," that fight scene moment where Henry Cavill reloads his arms, a shot where you can actually see Tom Cruise's ankle break, and a sense of finality (albeit a false one) in lines like: "The end you always feared is coming."
And just as crucial as what was in the trailer is what was left out. The wildest stunt in "Fallout," a HALO jump with Cruise and the camera team shooting a scene while falling towards the earth at 200 mph, wasn't featured in the main trailer at all, only in a behind-the-scenes featurette. By contrast, the big motorcycle cliff stunt for "Dead Reckoning" was shown very early in the marketing, and had lost its shine by the time the movie actually came out. With the added dead weight of "Part One" in the title, screaming (however inaccurately) "this is only half a movie" at audiences, it's fair to say that Barbenheimer isn't solely to blame for Ethan Hunt's misfortune.