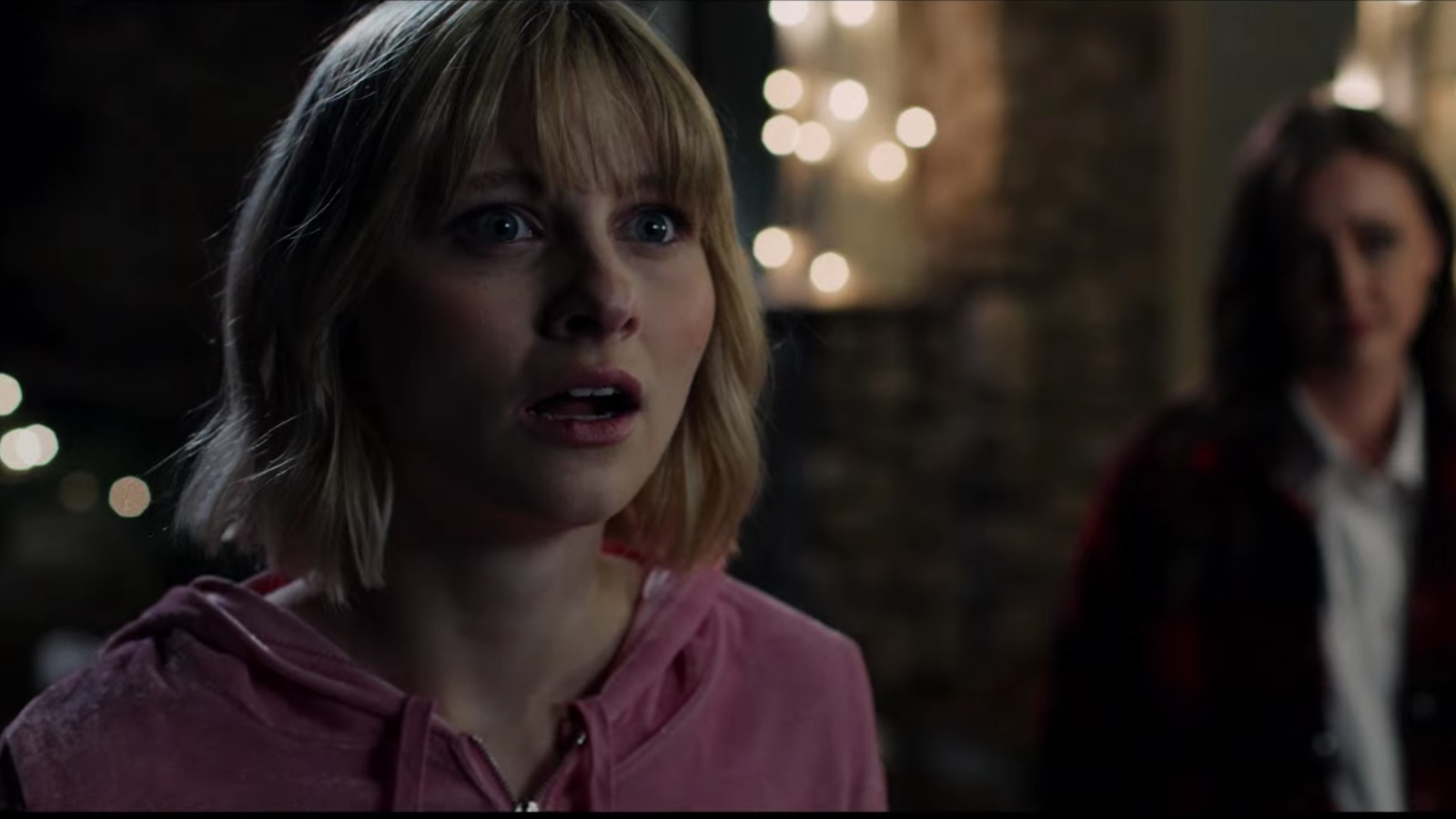 Winnie's wish apparently sends her into a bleak alternate timeline where her parents and friends don't know her and the town's Christmas killer is on a year-round rampage. "Community" star Joel McHale plays Winnie's dad (who hilariously tells her to just get over her trauma in a classic dad in a horror movie moment), while modern horror icon Katharine Isabelle, of "Ginger Snaps" and "American Mary" fame, apparently also makes an appearance.
Based on this trailer alone, the plot of "It's A Wonderful Knife" seems deceptively straightforward, but I wouldn't be surprised if the alternate timeline means someone else ended up behind the mask after all. Plus, as with any "It's A Wonderful Life" riff, Winnie's got to reclaim her will to live — and hopefully not also die — against a snowy, cheerful winter background.
Christmas horror has almost always been around, but it hasn't always been a formula for box office success. Last year's David Harbour-led Santa actioner "Violent Night" proved that audiences are thirsty for holiday genre-blenders with great casts, though, so perhaps the similarly punny "It's A Wonderful Knife" will also be a surprise hit. You can see the movie in theaters beginning November 10, 2023.