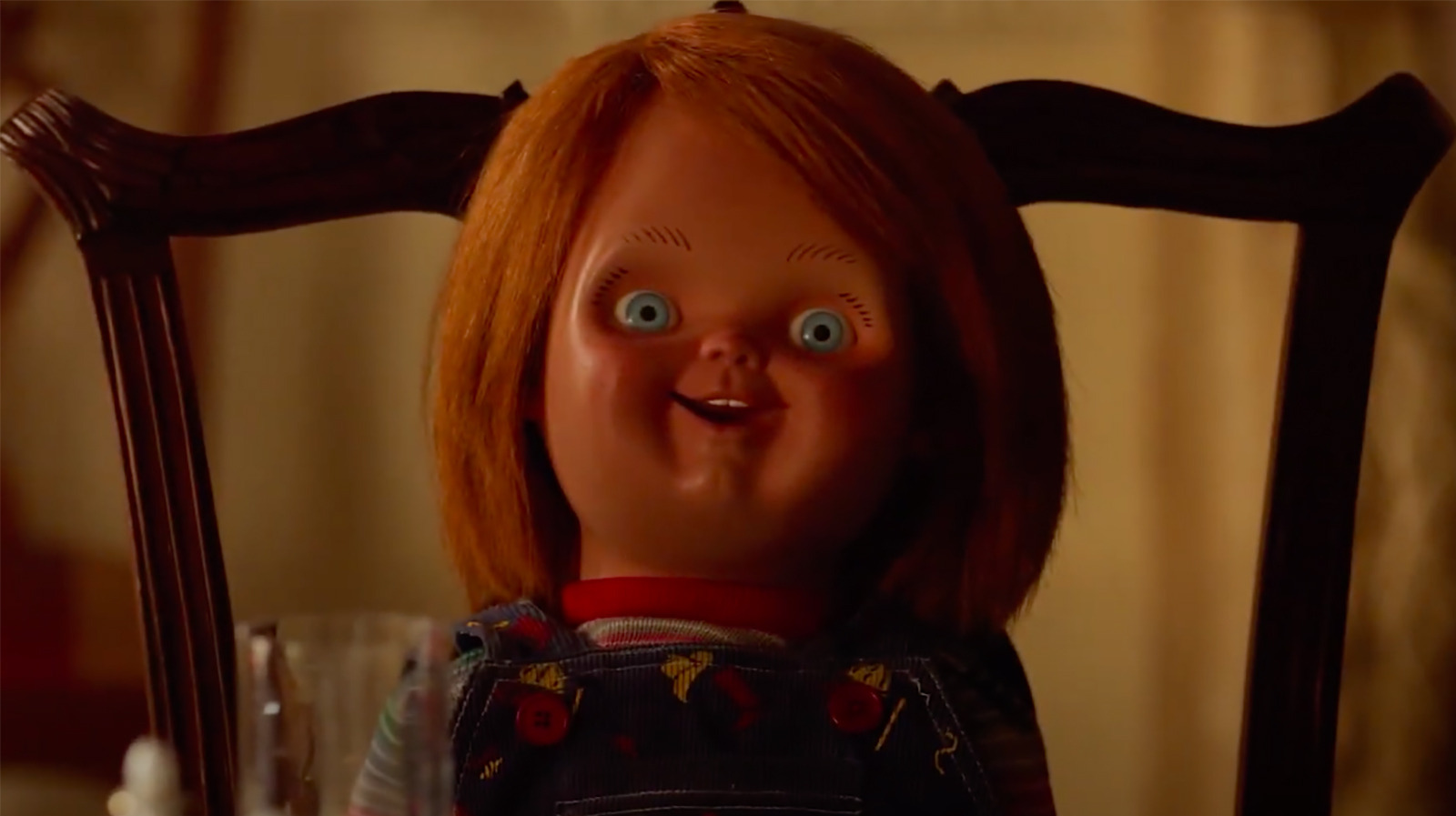 In case you missed it, "Chucky" season 2 served as an entertainingly chaotic follow-up to two of the original franchise's most enjoyable installments, "Bride of Chucky" and "Seed of Chucky" (yeah, I said it). While the whole show continues the plot that began with 2017's direct-to-video film "Cult of Chucky" with new teen protagonist Jake Wheeler (Zackary Arthur), season 2 specifically focused on Tiffany Valentine (Jennifer Tilly), Jennifer Tilly (also Jennifer Tilly), and Tiff and Chuck's genderfluid kid, initially presented here as twins Glen and Glenda ("Chilling Adventures of Sabrina" star Lachlan Watson). Plus, there was a "Bound" reunion!
The season also featured an inordinate amount of body-swapping and possession, to the point that you'd be forgiven for forgetting where everyone ended up. Glen and Glenda end up in one doll — the original "Seed" doll, now named G.G. — while Tiffany is in Tilly's body and Chucky is in a brunette bridal doll called Belle. Also, Devon Sawa's character exploded, because why not? The finale ended with a cliffhanger in which Chucky returned from the presumed dead, attacking Tiffany soon after all the characters made it through a suspiciously quiet Christmas. Ending on a Charles Lee Ray return this late in the franchise feels almost like a cop-out, but at this point, "Chucky" has made so many wild addendums to the ongoing lore that a basic return from the dead also feels like a comforting return to tradition.
"Chucky" returns to the SyFy and USA Channels on October 4, 2023, with episodes streaming the next day on Peacock.