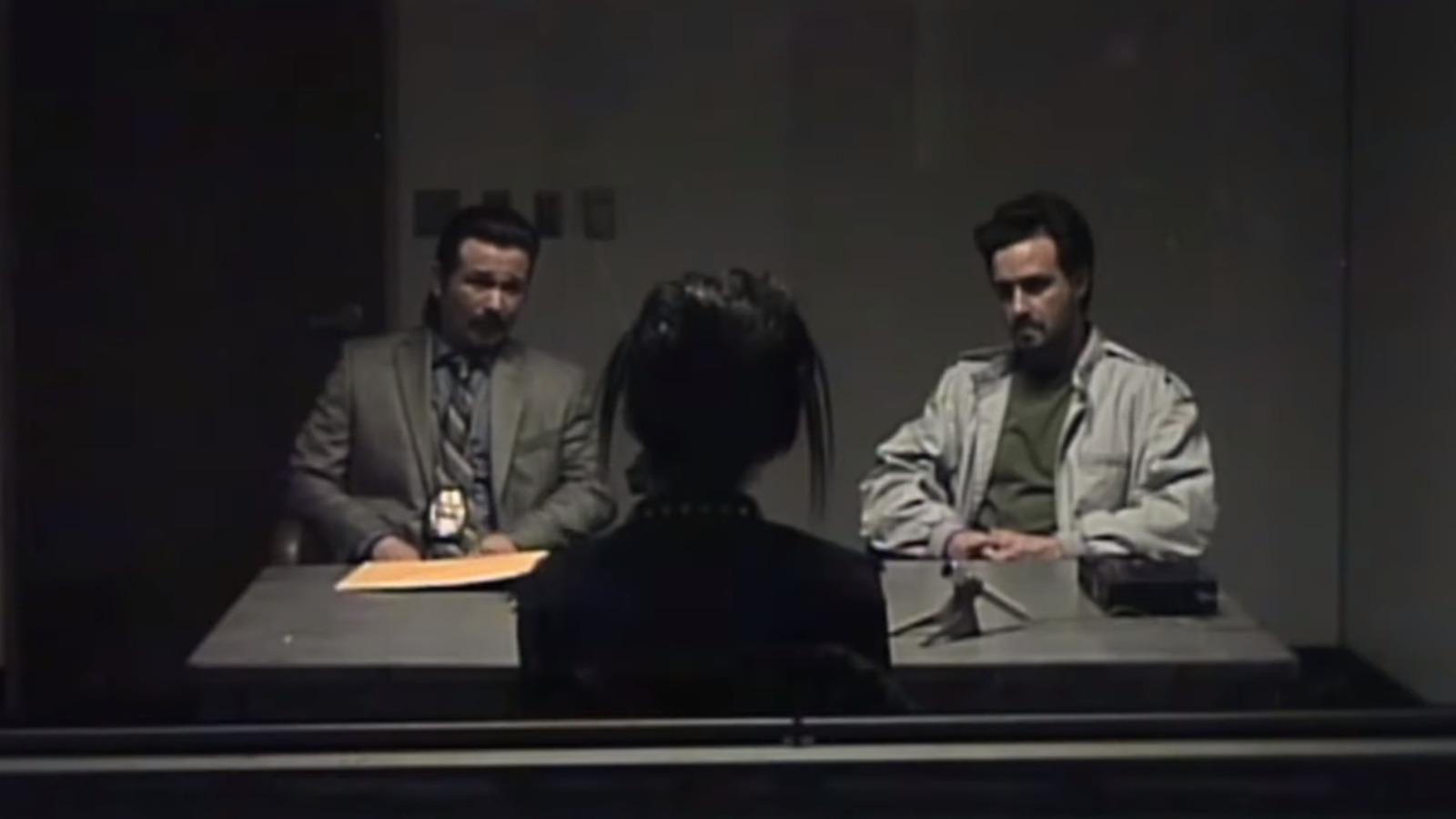 This is, admittedly, very much just a teaser trailer. It's hard to get a grip on where one segment begins and another ends. One thing that is crystal clear is that this looks like found footage in a truer sense, as the tapes are grainy and low-quality, making them feel of the era. There are some pretty compelling shots mixed in amongst the quick cuts, just enough to pique one's interest. We also get a synth soundtrack befitting the era, and some fun little '80s Easter eggs to be on the lookout for. It looks like a logical and fun place for the franchise to go. The brief synopsis for the sixth installment reads as follows:
An ominous mixtape blends never before seen snuff footage with nightmarish newscasts and disturbing home video to create a surreal, analog mashup of the forgotten 80s.
Derrickson is just one of the talented filmmakers who signed on to bring this latest anthology collection to life. The lineup for this movie also includes David Bruckner ("Hellraiser," "The Night House"), Gigi Saul Guerrero ("Bingo Hell," "Culture Shock"), Natasha Kermani ("Lucky"), and Mike Nelson ("Wrong Turn"). It's particularly nice to see Nelson getting some love here, as his "Wrong Turn" reboot from 2021 was tragically overlooked, in no small part thanks to the pandemic. It's a ridiculously good lineup that should make for one heck of a watch.
"V/H/S/85" is set to arrive on Shudder on October 6, 2023.