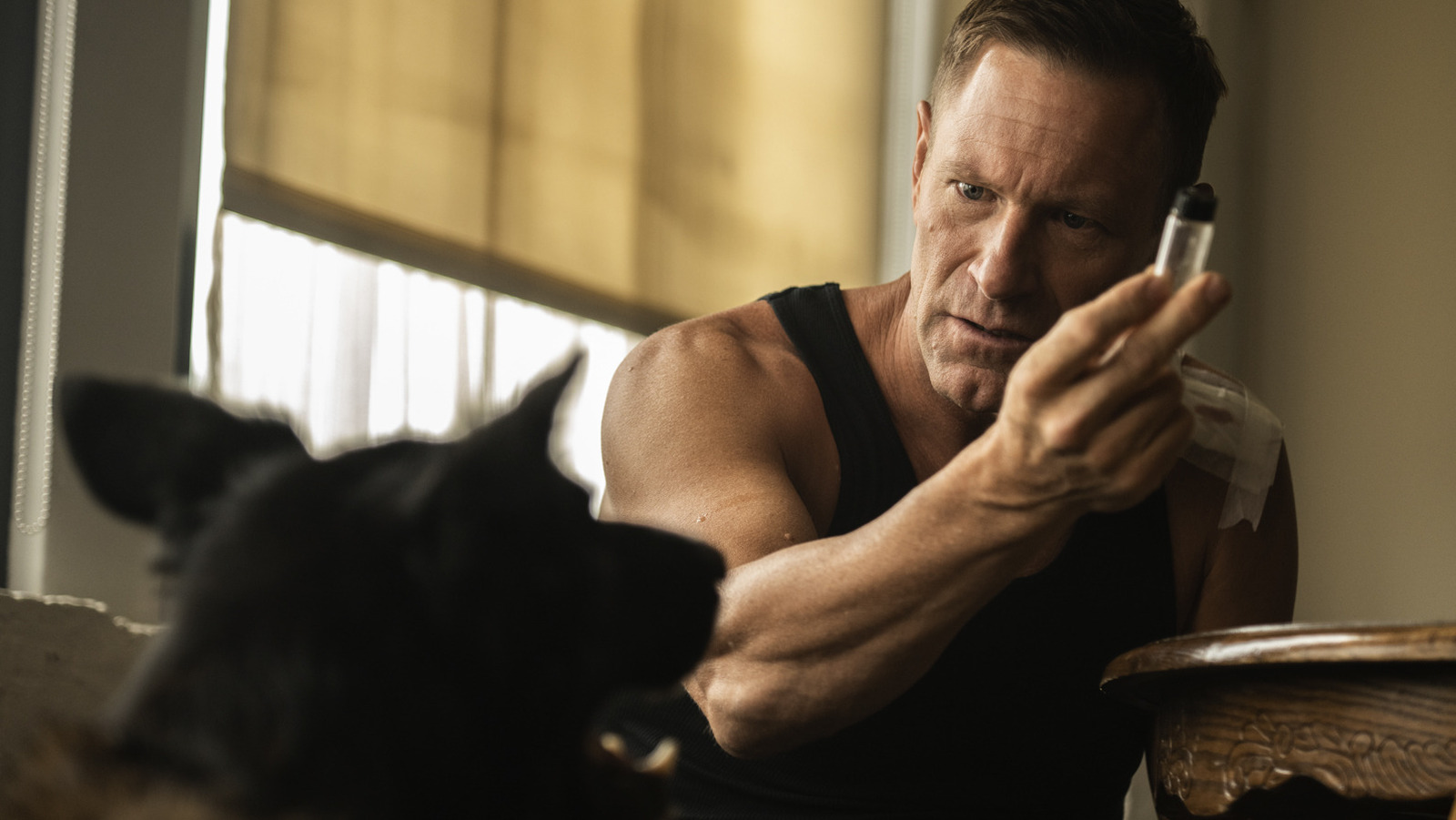 Distributor RLJE Films has been consistently putting out solid genre fare for the last several years, and while "Muzzle" looks to be a no-nonsense, hard-hitting cop thriller, there are several clues that there may be something going on here more than meets the eye. For one, co-writer Carlyle Eubank co-wrote the mysterious 2014 sci-fi flick "The Signal" (directed by his brother, William Eubank, who also made the great Kristen Stewart-led monster movie "Underwater"). For another, the film's official synopsis seems to hint at some shady business going on beneath the surface:
"Jake resolves to go rogue and partners with 'Socks,' a violent K-9 with titanium incisors and a mysterious past. Jake and Socks aim to uncover a vast conspiracy that has a chokehold on the city and take vengeance on those responsible."
Is "Muzzle" a "John Wick"-style revenge flick, where Jake and Socks find themselves entering a secret underworld that they need to expose and/or blow up? Or is it closer to "RoboCop," where perhaps Socks is somehow a technologically resurrected Ace or whatnot? Is this movie a secret "K-9000" remake?
Whatever the case may be, judging by the trailer, the film is gonna be a sweet 96 minutes of Jake and Socks unleashed, putting the bite on bad guys around L.A. with help from co-stars Diego Tinoco, Penelope Mitchell, and the always welcome (and always badass) Stephen Lang. My guess is that there will be a lot to chew on when "Muzzle" drops in theaters and VOD on September 29, 2023.