Some movie openings are iconic. Others are, well, a little more confusing. The film begins, introducing us to its world and characters — and within seconds, we're hit with a hundred different questions. Sometimes, we're forced to pause and rewind to make sense of what we just saw. Other times, we turn to our viewing partner, hoping that they understood the scene a little better than us. Some of these introductions make more sense as the film progresses; in the end, they become as iconic as the movie itself. Others require multiple viewings to truly comprehend and appreciate. Here are ten movies whose confusing opening scenes made us scratch our heads.
10
Annihilation (2018)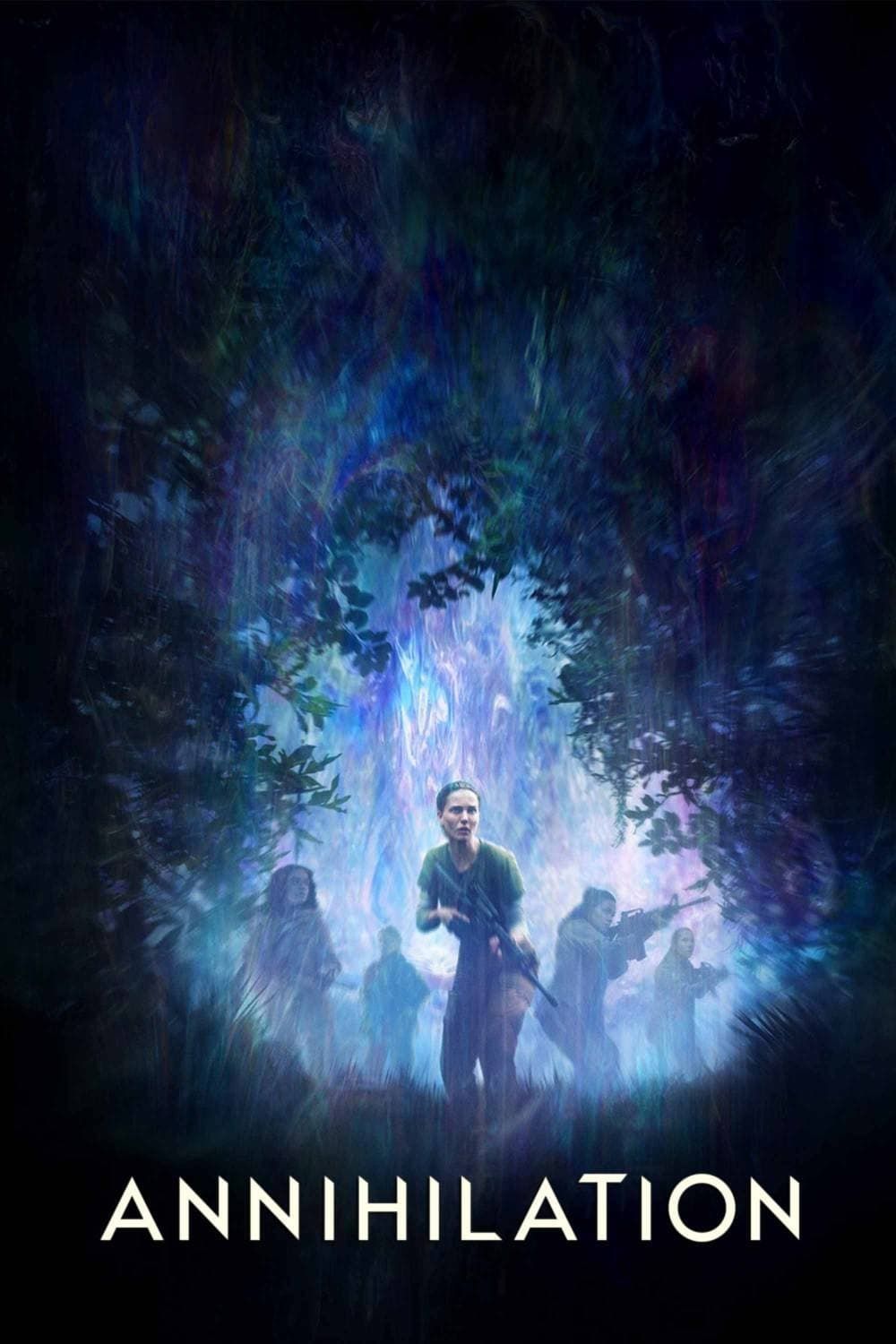 Annihilation
Release Date

February 22, 2018

Director

Alex Garland

Cast

Natalie Portman, Jennifer Jason Leigh, Tessa Thompson, Oscar Isaac, Gina Rodriguez, Sonoya Mizuno

Rating

R

Main Genre

Sci-Fi
Annihilation blends horror and science fiction to create one of the most unique alien films ever made. A team of researchers is tasked with exploring and investigating a mysterious phenomenon known only as "the Shimmer." But what they find there ends up bringing their own humanity into question.
What Makes It So Confusing
Annihilation begins with its main character Lena (Natalie Portman) in a room, surrounded by people in hazmat suits. A guy pegs her with some strange questions, like "What did you eat?" and "How long did you think you were inside?" He also asks about the fate of several characters we don't yet know. Why is everyone treating her like a disease? Why doesn't her timeline sync up with her interrogator's?And she was inside where exactly? This puzzling introduction, though, has nothing on Annihilation's hotly debated finale.
Stream on Paramount+
9
The Usual Suspects (1995)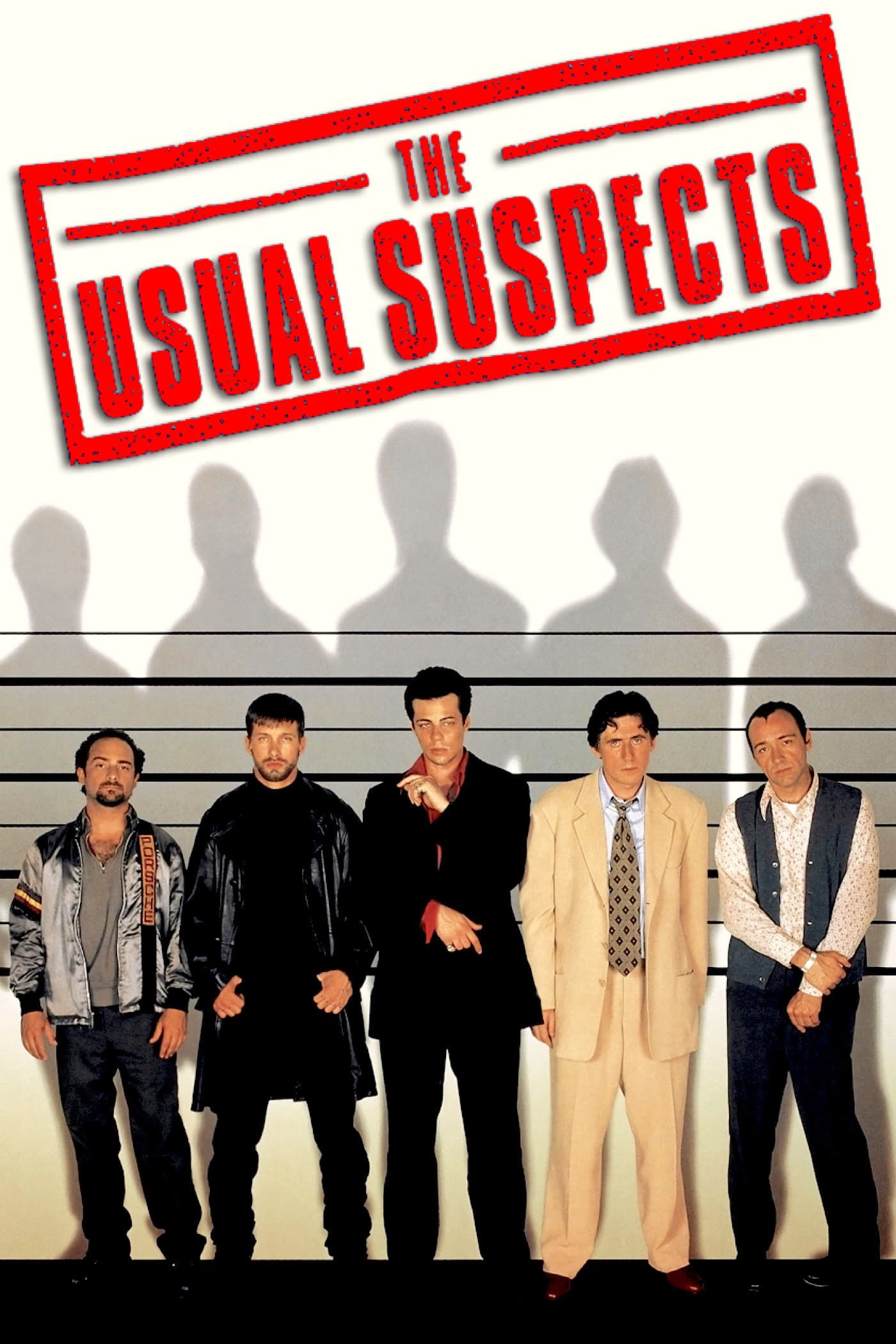 The Usual Suspects
Release Date

July 19, 1995

Director

Bryan Singer

Cast

stephen baldwin, Gabriel Byrne, Benicio Del Toro, Kevin Pollak, Kevin Spacey, Chazz Palminteri

Rating

R

Main Genre

Crime
The Usual Suspects brings together a ragtag group of renowned criminals to pull off a heist for a legendary crime lord known only as Keyser Söze. Little do they know, they're all playing right into this mysterious criminal's hands.
What Makes It So Confusing
We enter the movie at the end of a shootout. A shadowy figure approaches a seemingly injured character named Keaton (Gabriel Byrne). "I can't feel my legs…Keyser," he says with an accent. The figure then kills him and sets the scene on fire. And as the scene explodes, so does our confusion. What happened here exactly? Who is that shadowy killer? What the hell is a Keyser? Is that someone's name or some kind of foreign word? And why does the movie keep cutting to that stack of rope? The Usual Suspects spends the next 100 minutes answering these questions, ending in one of the greatest plot twists in cinema.
Rent on Apple TV+
8
Pulp Fiction (1994)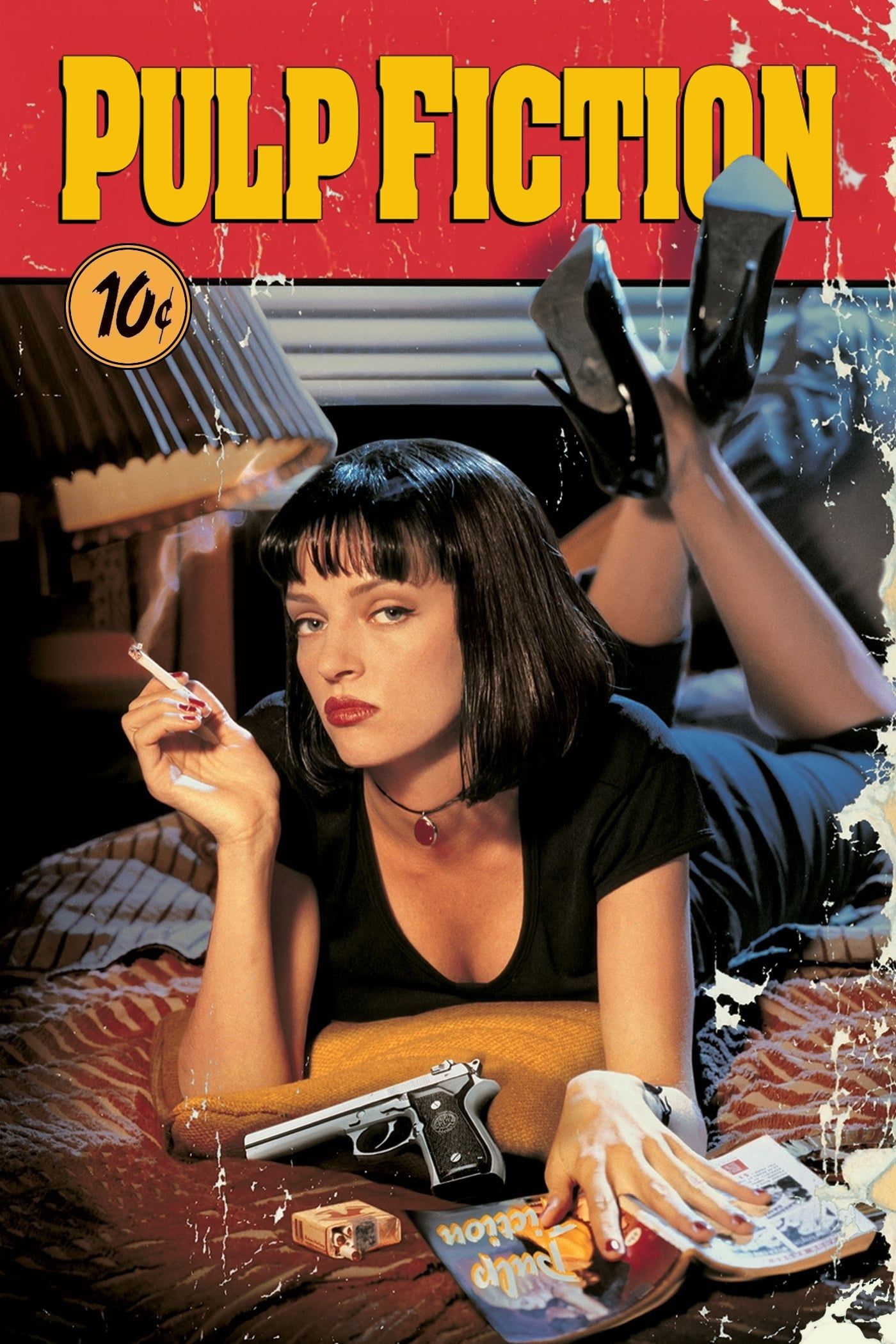 Pulp Fiction
Release Date

September 10, 1994

Director

Quentin Tarantino

Cast

John Travolta, Samuel L. Jackson, Tim Roth, Amanda Plummer, Eric Stoltz, Bruce Willis

Rating

R

Main Genre

Crime
Pulp Fiction is arguably Quentin Tarantino's best movie. It combines different storylines and characters with witty and captivating dialogue, drugs and violence, and a mysterious, glowing briefcase to create one of the most original gangster films in cinema.
What Makes It So Confusing
There's nothing confusing about Pulp Fiction's opening scene at first. Two lovers are eating at a diner when they suddenly decide to rob it. The scene then jumps to another set of characters in a different storyline and continues to do this for the rest of the film, gradually weaving these separate threads together into one cohesive story. About halfway through Pulp Fiction, you either forget about the opening scene entirely or you catch yourself wondering, "What the hell did that scene and those characters have to do with the rest of this movie?" You get your answer in the last scene of Pulp Fiction, which brilliantly wraps up the movie with a neat bow.
Stream on Max
7
Mulholland Drive (2001)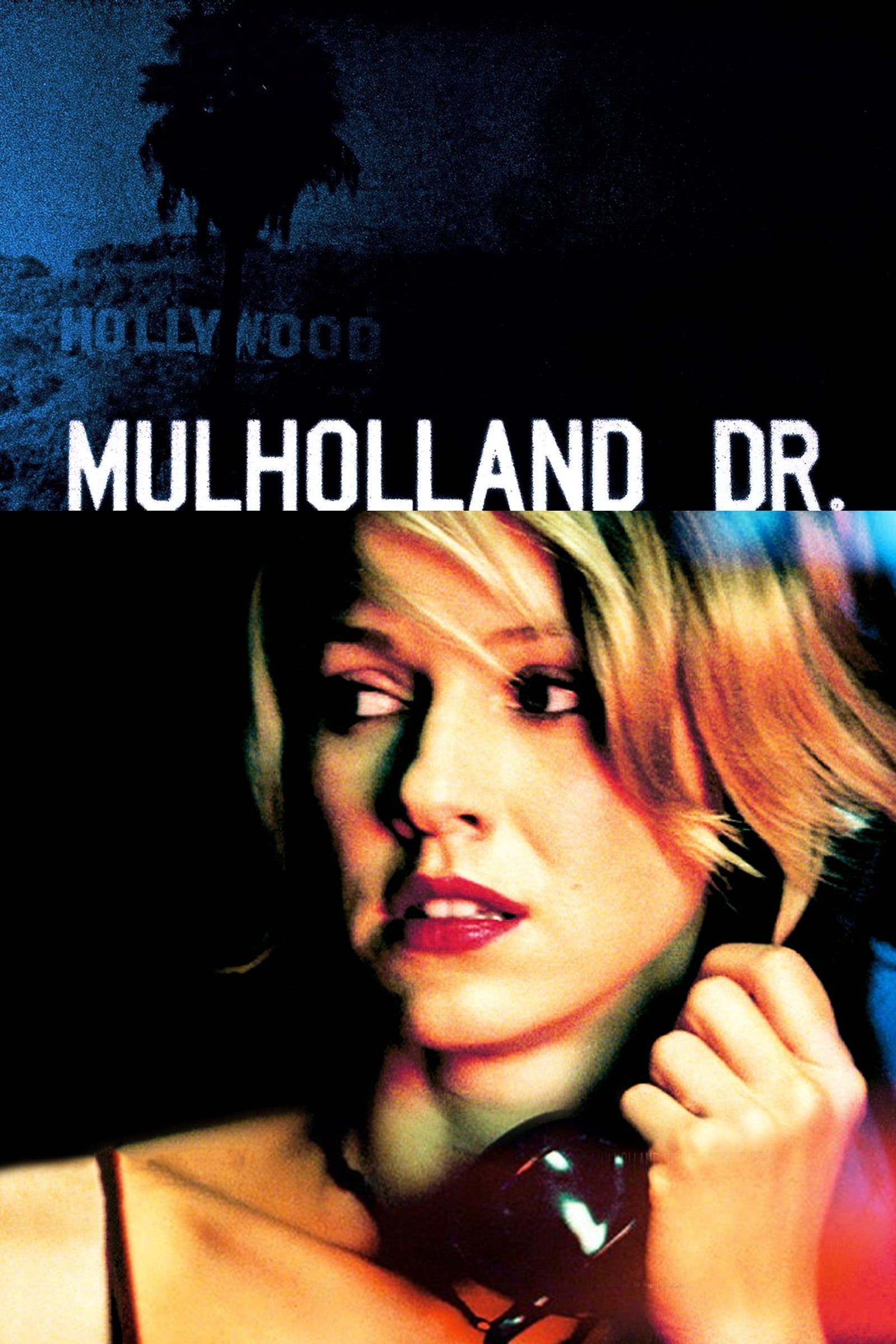 Mulholland Drive
Release Date

June 6, 2001

Director

David Lynch

Cast

Naomi Watts, Laura Harring, Ann Miller, Dan Hedaya, Justin Theroux, Brent Briscoe

Rating

R

Main Genre

Crime
Director David Lynch is known for his unusual movies and filmmaking style. And perhaps no movie encapsulates this more than his magnum opus, Mulholland Drive. It follows an aspiring Hollywood actress, who befriends a woman with memory loss. It's a puzzling film that's been hailed by critics as one of the greatest movies of all time. By the time Mulholland Drive ​​​​​ends, viewers are left wondering, "What the hell just happened?" — a question that they also ask themselves after the opening scene.
What Makes It So Confusing
Mulholland Drive opens with a woman being driven by a pair of mysterious men on the titular road. They stop in the middle of Mulholland Drive when the driver suddenly turns around and points a gun at their passenger. Fortunately (or unfortunately), two speeding cars recklessly crash into the woman's vehicle and unknowingly save her. She stumbles out of the car, miraculously unharmed aside from her memory loss, and walks away. This scene brings up so many questions. Why did the drivers want to kill their passenger? Who is this woman? And how the hell did she survive that accident when everyone else seems to be dead? We watch the rest of Mulholland Drive to find out, though the answers aren't as clear-cut as you'd expect.
Stream on Fubo
6
Inception (2010)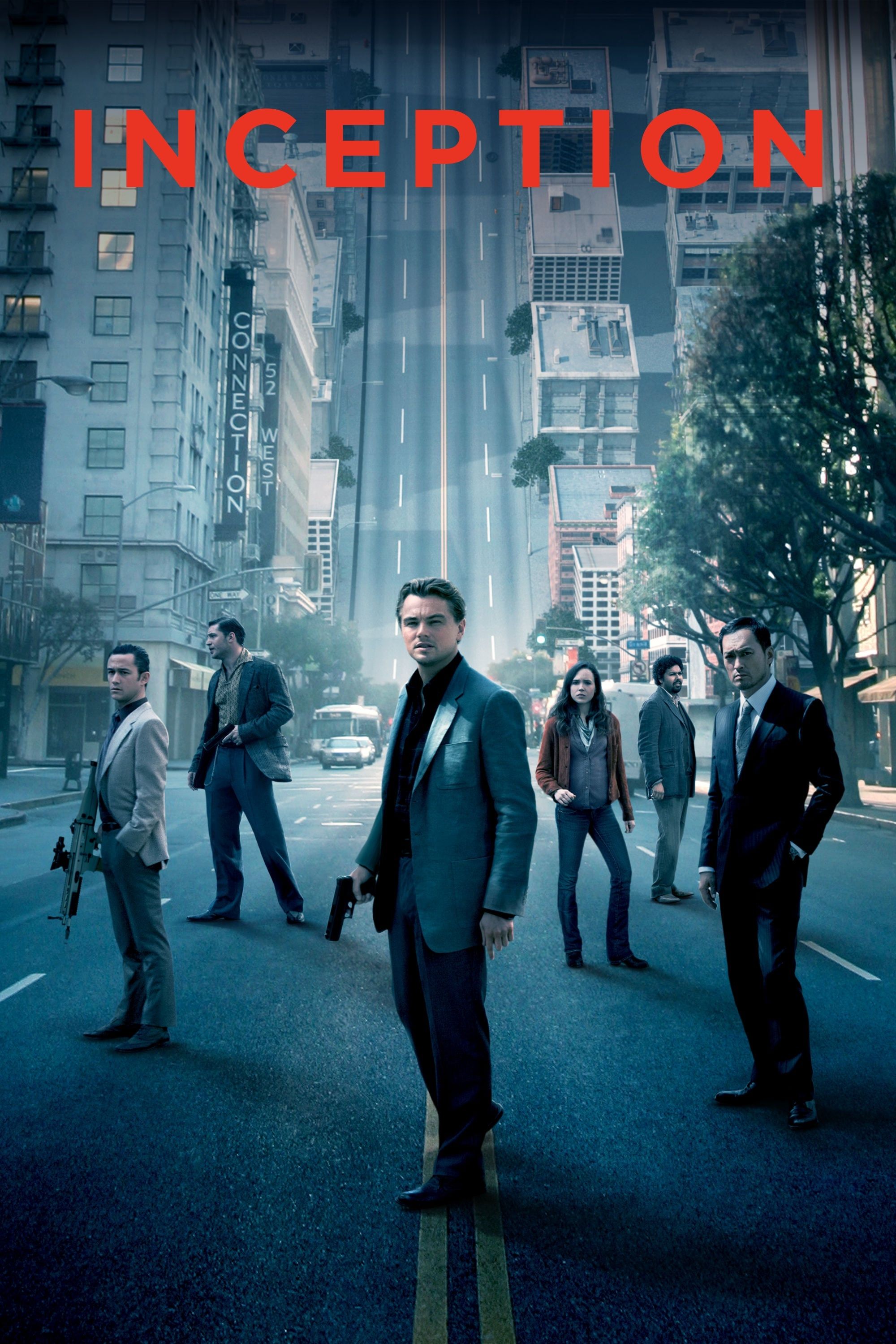 Inception
Release Date

July 15, 2010

Director

Christopher Nolan

Cast

Leonardo DiCaprio, Ken Watanabe, Joseph Gordon-Levitt, Marion Cotillard, Elliot Page, Tom Hardy

Rating

PG-13

Main Genre

Action
Inception brilliantly instills the fantastical nature of dreams into an exhilarating heist story. It follows a team of thieves led by Cobb (Leonardo DiCaprio), who use technology and skill to penetrate a target's dream and steal their deepest secrets for their own profit. But sometimes, even the most well-executed plan can turn a dream into a nightmare.
What Makes It So Confusing
Inception is a complex movie and not the easiest to follow. Its narrative weaves in and out dreams (there are many different levels), keeping the audience on their toes. Its opening is no exception. When the film begins, we see DiCaprio face-down in the ocean, with no idea where he is or how he came to be there. We also see a pair of kids playing nearby in the sand, there and gone in the blink of an eye. This man is then carted off to an ancient-looking individual, who seems to take great interest in a seemingly ordinary spinning top. It's a confusing scene with a lot of pieces that don't yet fit together. Cobb's baffled expression in the end seems to reflect the audience's own confusion, as we try to make sense of what we're seeing.
Rent on Apple TV+
Related: 10 Movies WIth Highly Ambiguous Endings
5
The Thing (1982)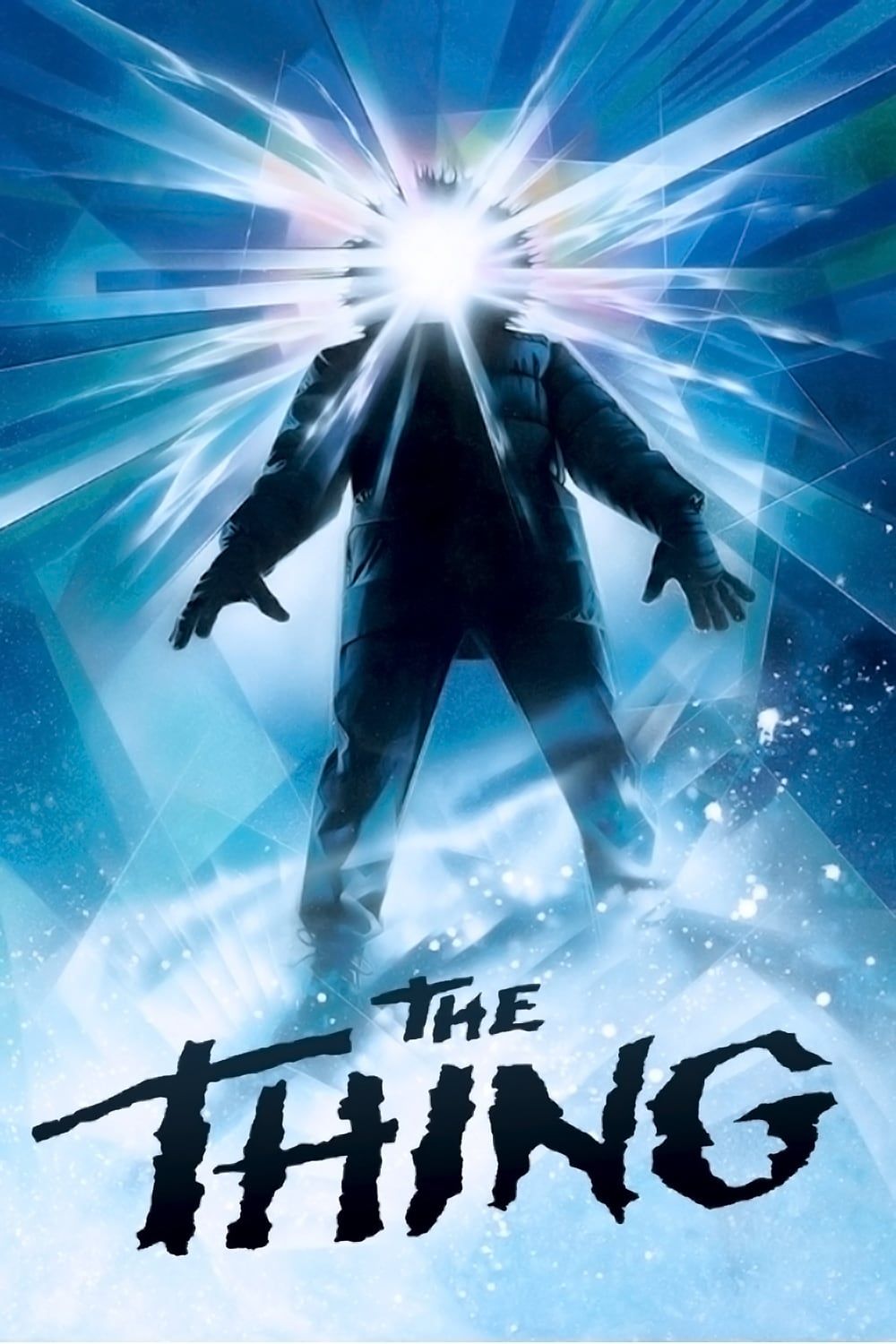 The Thing (1982)
Release Date

June 25, 1982

Director

John Carpenter

Cast

Kurt Russell, Wilford Brimley, T.K. Carter, David Clennon, Keith David, Richard Dysart

Rating

R

Main Genre

Horror
Long before Pennywise and It, there was John Carpenter's The Thing. Here, a group of researchers in Antarctica fall under the threat of a murderous, shape-shifting alien from another world.
What Makes It So Confusing
Right off the bat, we're brought into the vast, frozen world of Antarctica. The only signs of life are a group of Norwegian researchers flying in a helicopter and a husky running across the snowy tundra below. The researchers spot the dog and immediately starting shoot at it. This goes on for little while, until they arrive at an American research facility. Are they hunting the dog for food? What are the Norwegians even saying (there are no subtitles for their dialogue)? We're faced with even more questions when the Norwegians open fire on the American researchers, seemingly for no reason at all.
Stream on AMC+
4
Cloud Atlas (2012)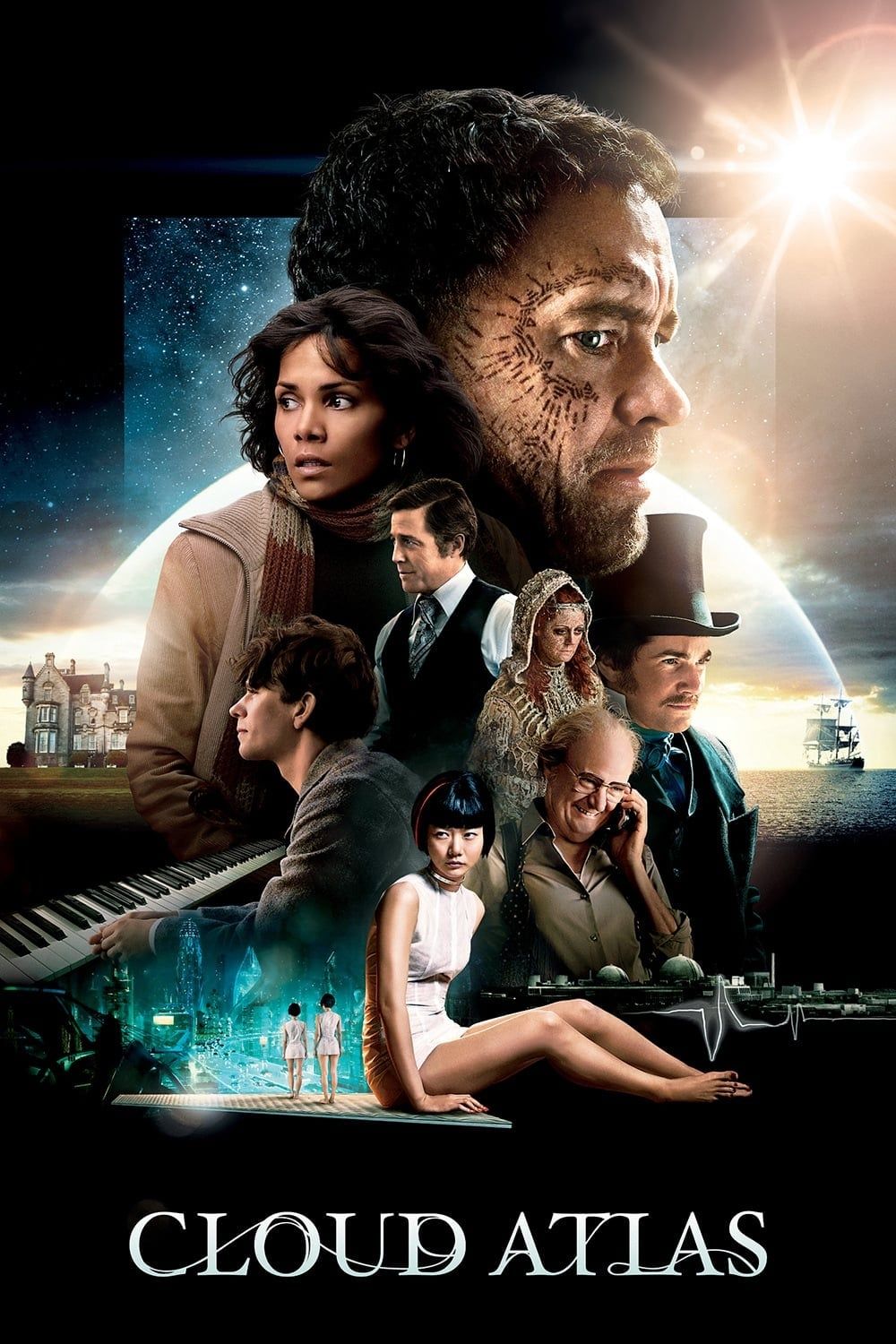 Cloud Atlas
Release Date

October 26, 2012

Director

Tom Tykwer, Lilly Wachowski, Lana Wachowski

Cast

Tom Hanks, Halle Berry, Jim Broadbent, Hugo Weaving, Jim Sturgess, Doona Bae

Rating

R

Main Genre

Adventure
Based on the sci-fi novel of the same name, Cloud Atlas juggles and weaves together multiple stories and characters from different eras. Characters reappear in different time periods, though their roles and relationships with each other change, implying reincarnation or some other kind of connection.
What Makes It So Confusing
The film opens with Zachry, who's an ancient-looking Tom Hanks. He speaks in a strange dialect that's hard to decipher on first viewing. "Oh, lonesome night. And babbits bawling, the wind biting the bone. Wind like this… full of voices," he tells us. Sure, right, whatever you say. The film then cuts to a different time period, where a man dressed in 19th-century attire approaches a younger and seemingly different Tom Hanks character. After that, the movie jumps to a few more characters and timelines. It's a confusing opening, and unless you read the novel, you likely won't have any idea what's going on.
Rent on Apple TV+
3
The Matrix (1999)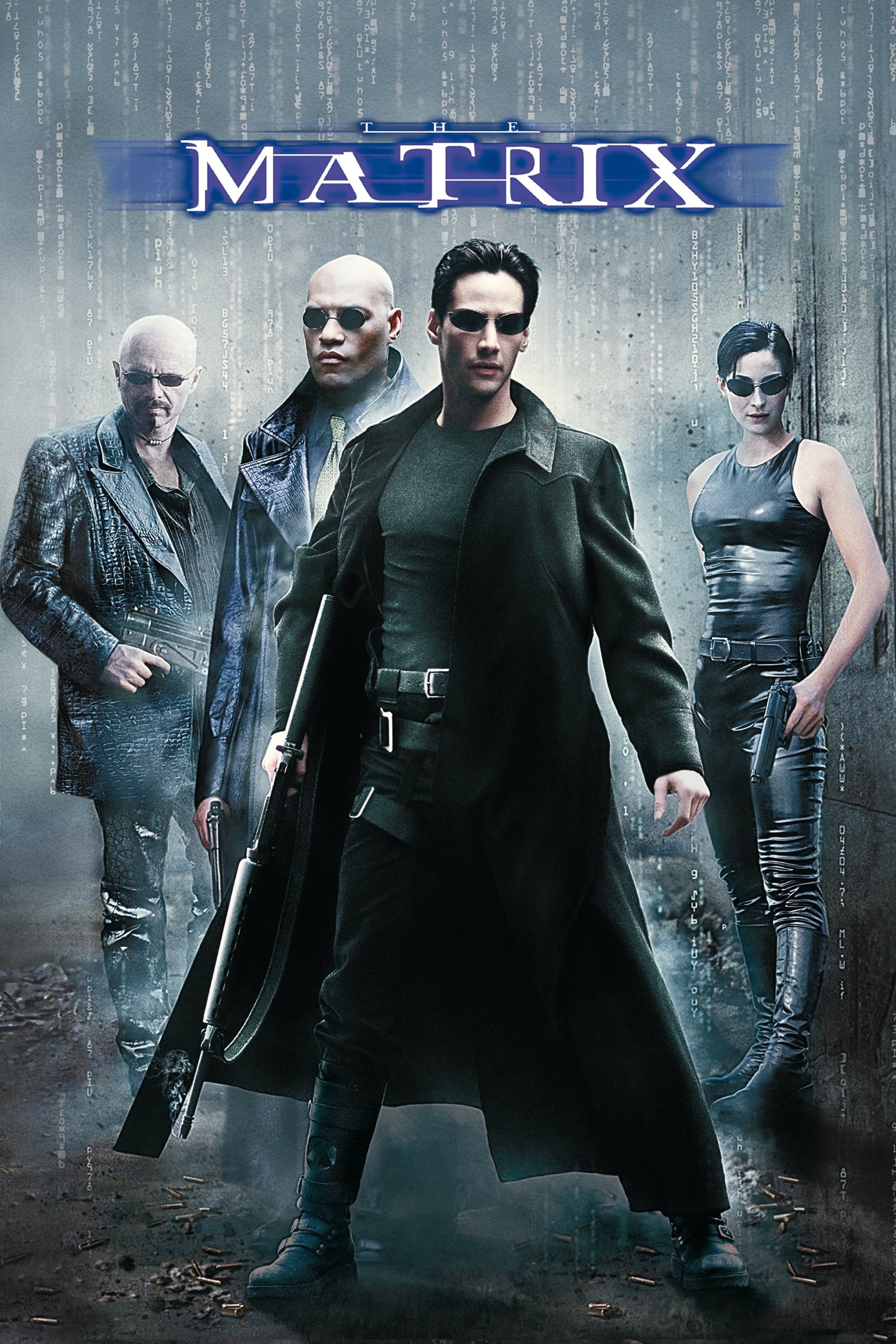 The Matrix
Release Date

March 30, 1999

Director

Lilly Wachowski, Lana Wachowski

Cast

Keanu Reeves, Laurence Fishburne, Carrie-Anne Moss, Hugo Weaving, Gloria Foster, Joe Pantoliano

Rating

R

Main Genre

Action
One of the greatest sci-fi films ever made, The Matrix follows a disillusioned hacker named Neo (Keanu Reeves) who learns a startling revelation. The world is nothing more than a computer-generated reality. Humanity is trapped inside of it, prisoners to this grand illusion called the Matrix, controlled and sourced by machines. And only Neo may or may not possess the power to liberate humanity.
What Makes It So Confusing
Despite The Matrix's commercial and critical performance, many viewers claimed that they found the film confusing. It opens with an unseen phone conversation that you can't quite follow the first time you see the movie. After that, we seearmed police officers swarming a woman who seems to possess only a computer, FBI-like agents, and law-defying physics, like people jumping impossible distances between buildings. At the end of this opening, the woman seemingly disappears into a phone. Where did she go? Are these characters superhuman? Why are these FBI people hunting her? Right from the start, The Matrix has your head spinning — but what an exhilarating and unique ride it turns out to be.
Stream on Max
2
Memento (2000)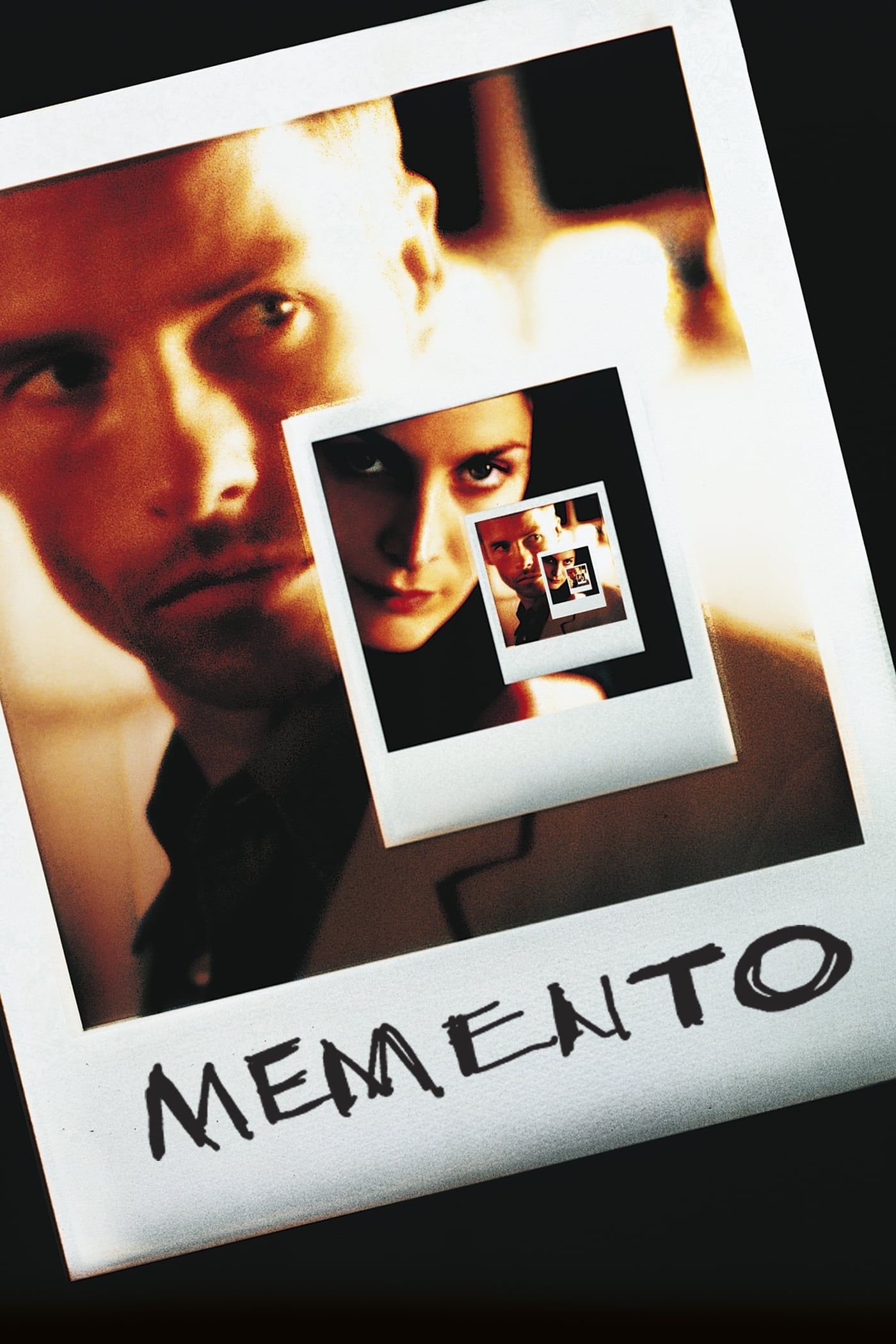 Memento
Release Date

May 25, 2001

Director

Christopher Nolan

Cast

Guy Pearce, Carrie-Anne Moss, Joe Pantoliano, Mark Boone Junior, Russ Fega, Jorja Fox, Stephen Tobolowsky

Rating

R

Main Genre

Thriller
Christopher Nolan's Memento follows Leonard (Guy Pearce), who suffers from short-term memory loss and is unable to form new memories. Yet despite his infliction, Leonard is determined to hunt down the man who raped and murdered his wife, keeping track of his investigation through photos, tattoos, and handwritten notes.
Related: 11 Most Controversial Movies Ever Made
What Makes It So Confusing
Memento actually has a pretty gruesome opening. The first thing we see is a Polaroid photo of a guy with his head blown off. For the next minute, we watch a hand wave the photo back and forth — and as he does, the photo gets less and less developed. We soon learn — as the Polaroid is inserted back into its camera — the story is unfolding backwards. It starts with the ending and ends with the beginning, reflecting Leonard's own jumbled memory. Memento unique structurewill keep viewers guessing until the end. Or, in this case, the beginning.
Stream on Prime Video
1
A Clockwork Orange (1971)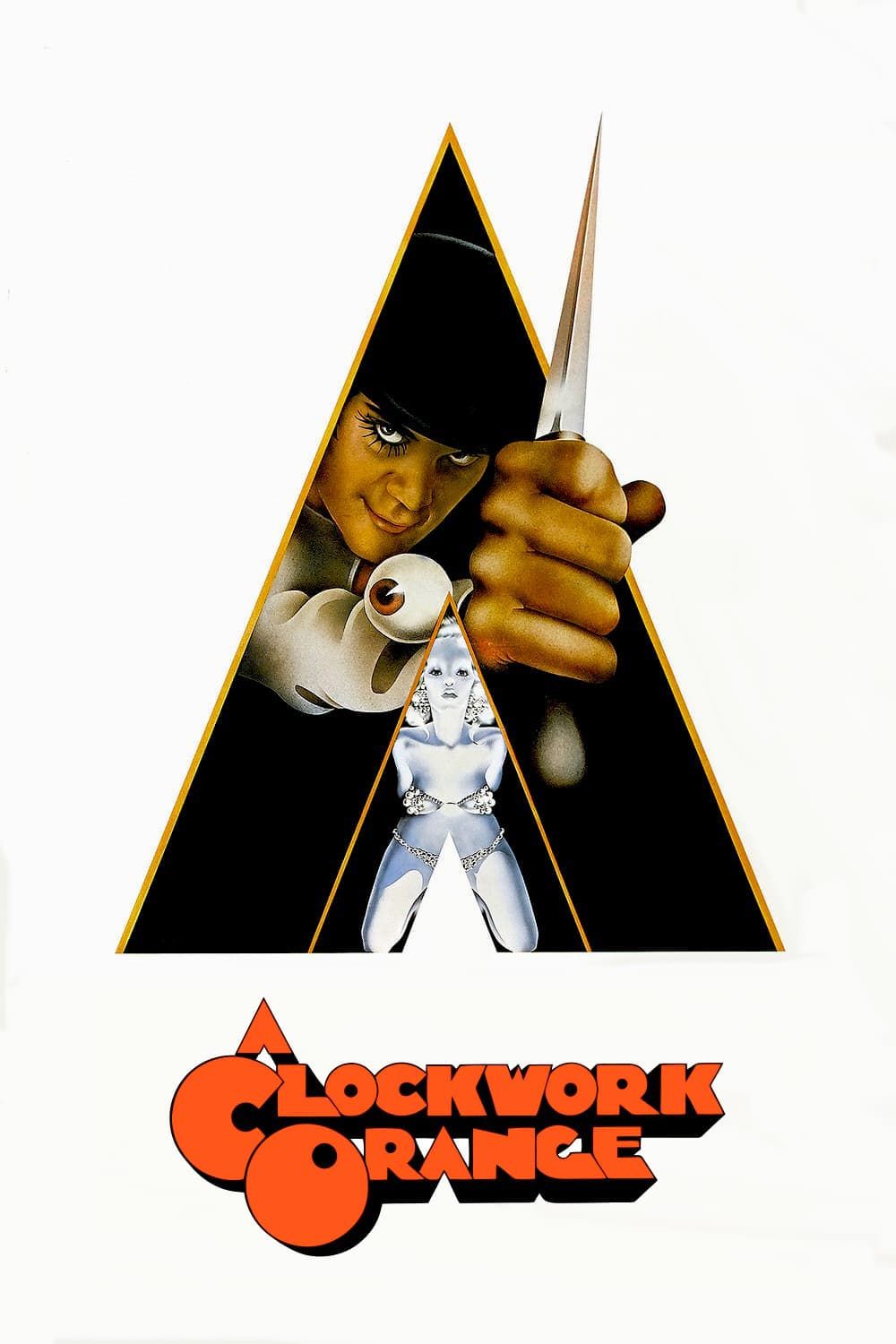 A Clockwork Orange
Release Date

December 19, 1971

Director

Stanley Kubrick

Cast

Malcolm McDowell, Patrick Magee, Michael Bates, Warren Clarke, John Clive, Adrienne Corri

Rating

R

Main Genre

Crime
Only director Stanley Kubrick could've pulled off A Clockwork Orange. In a dystopian future of crime and unusual fashion, a gang leader of violent youths is incarcerated and takes part in a controversial experiment that will supposedly cleanse his mind of wickedness.
What Makes It So Confusing
A Clockwork Orange opens with Alex (a young Malcolm McDowell) staring eerily at the camera, a half-smirk playing on his face. The camera slowly zooms out to show Alex and his "droogs," sipping what looks like milk in the most sexualized bar imaginable. During this, Alex delivers his opening monologue in a strange vernacular, dropping words like razzoodocks, droogs, drencrom, and ultraviolence all within thirty seconds. Unless you read the novel by Anthony Burgess, there's no way you'd understand Alex's words or have any idea what he's talking about. It may even take a couple of watches to really understand Alex's lingo.
Rent on Prime Video