It's pretty common in Hollywood to find directors and auteurs who have a specific sound that comes with their work. Their films contain scores and soundtracks that create an instant connection with their work. The music for their films is part of their identity. This includes pairings such as Steven Spielberg and John Williams, Tim Burton and Danny Elfman, and Alfred Hitchcock and Bernard Herrmann, to name a few.
Christopher Nolan's films are broad, to say the least. They are epic, often overwhelming works of art that are as visually stunning as they are sweeping in scope and subject matter. Of course, the scores that accompany such grand stories play a crucial role in creating the final result of the film. Nolan has worked with only a few composers, although, despite what many people think, they aren't all Hans Zimmer.
Here are the best scores from Christopher Nolan's filmography, ranked.
10
Memento (2000) — David Julyan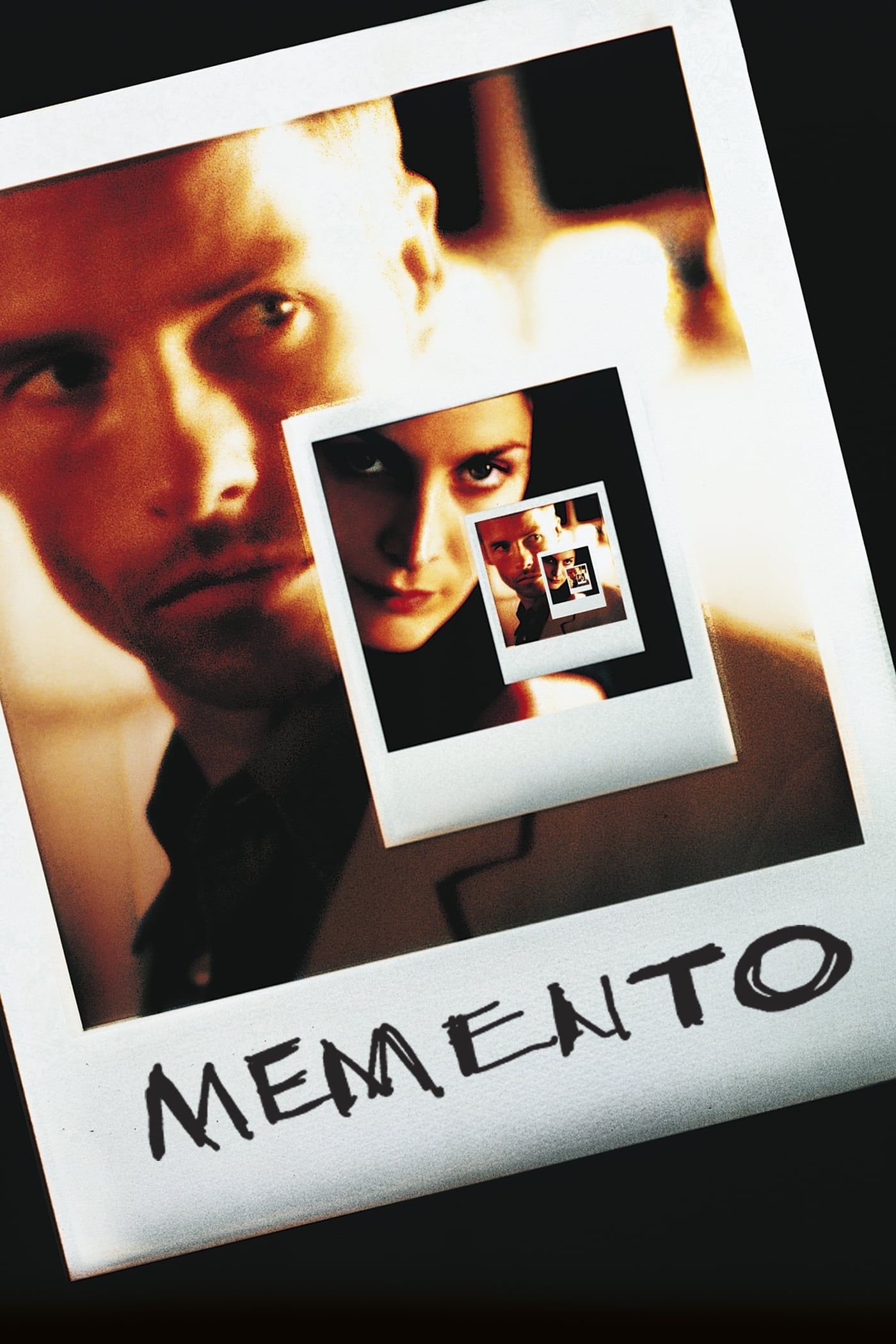 Memento
Release Date

May 25, 2001

Director

Christopher Nolan

Cast

Guy Pearce, Carrie-Anne Moss, Joe Pantoliano, Mark Boone Junior, Russ Fega, Jorja Fox, Stephen Tobolowsky

Rating

R

Runtime

1hr 53min

Main Genre

Thriller
For Nolan's breakout film, the suspenseful thriller Memento, he hired English musician and composer David Julyan. Memento follows Leonard Shelby, a man with a rare type of short term amnesia, where he forgets what just happened only a few minutes before, and only remembers his life from years ago. He uses photographs, tattoos, and notes to help him find the person who murdered his wife. Julyan also made his Hollywood debut in this film, with a score that consists mostly of synthesizer pieces that vary in style depending on which timeline they play in.
What Makes It Great
The film runs on two timelines, one in black and white, the other in color. One moves backward through time and the other forward. Julyan's electronic blend is a solid element that is used sparsely, but effectively. The style of the music used in each timeline is distinct, which works for two reasons: on one hand, it further distinguishes between the two timelines, making the movie easier for viewers to follow, and on the other, it reflects the fractured experience of the world that Leonard is having. The most notable track is the haunting and sad song, "Leonard and Natalie."
Memento is available to stream on Tubi and on Prime Video
9
The Prestige (2006) — David Julyan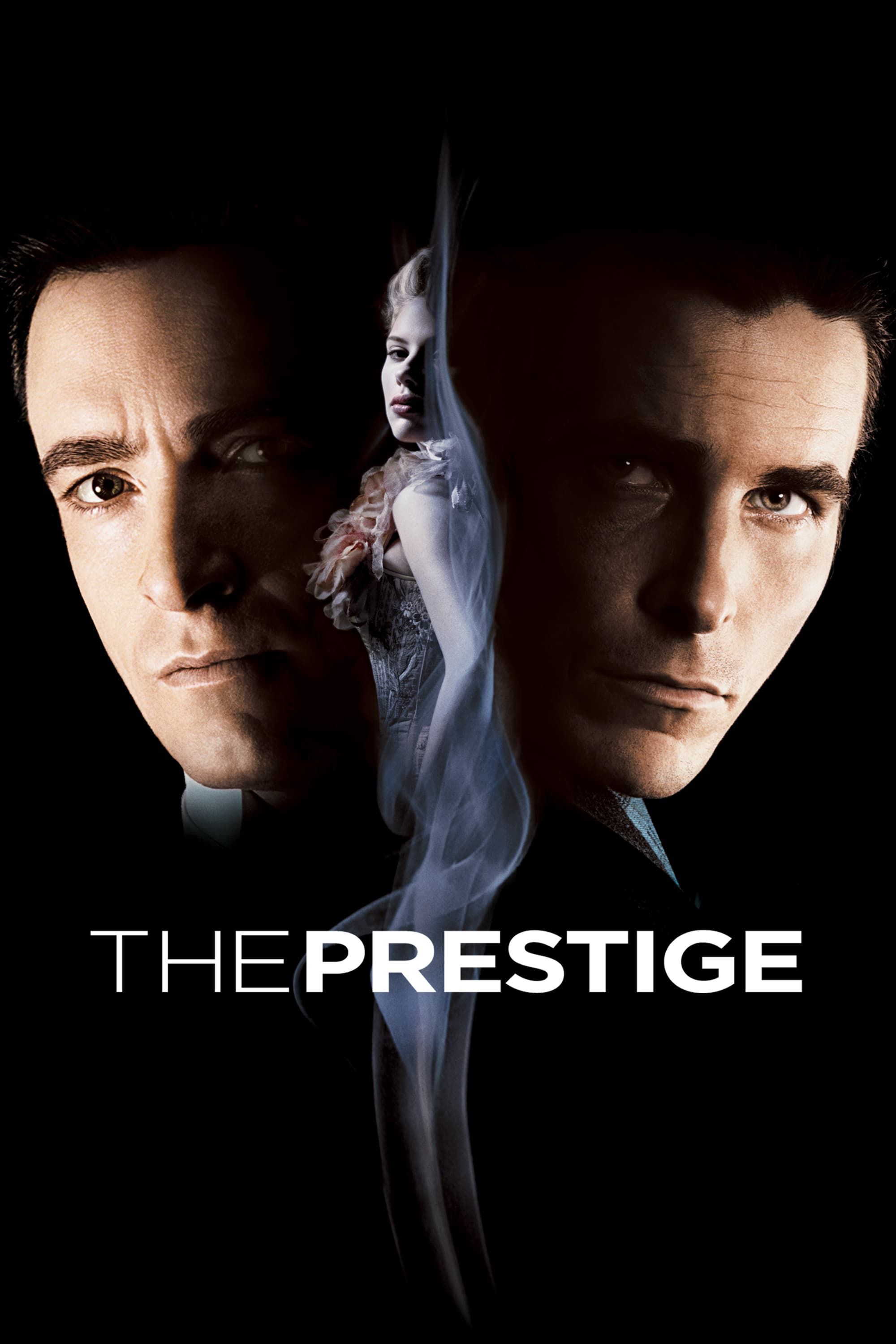 The Prestige
Release Date

October 19, 2006

Director

Christopher Nolan

Cast

Hugh Jackman, Christian Bale, Michael Caine, Piper Perabo, Rebecca Hall, Scarlett Johansson

Rating

PG-13

Runtime

128

Main Genre

Drama
In Nolan's The Prestige, the director enters the world of stage magic, and brings to life a vastly underrated film about the conflict between the central characters Alfred and Robert, who are two rival illusionists driven by greed and ambition. The problem is that one of them understands his limits, while the other will try anything to beat his competitor, even experimenting with "dark science." The score was again composed by David Julyan, Nolan's composer for his first films.
What Makes It Great
Perhaps it's not as popular as other scores in Nolan's filmography, but the great thing about Julyan's work in The Prestige is that it perfectly fits with the elements of wonder present and awe in the film due to its focus on magic. All the musical pieces are constructed as a buildup for something bigger that is about to take place. Notable track: the string-heavy title song "The Prestige."
The Prestige is available to stream on Showtime
8
Tenet (2020) — Ludwig Göransson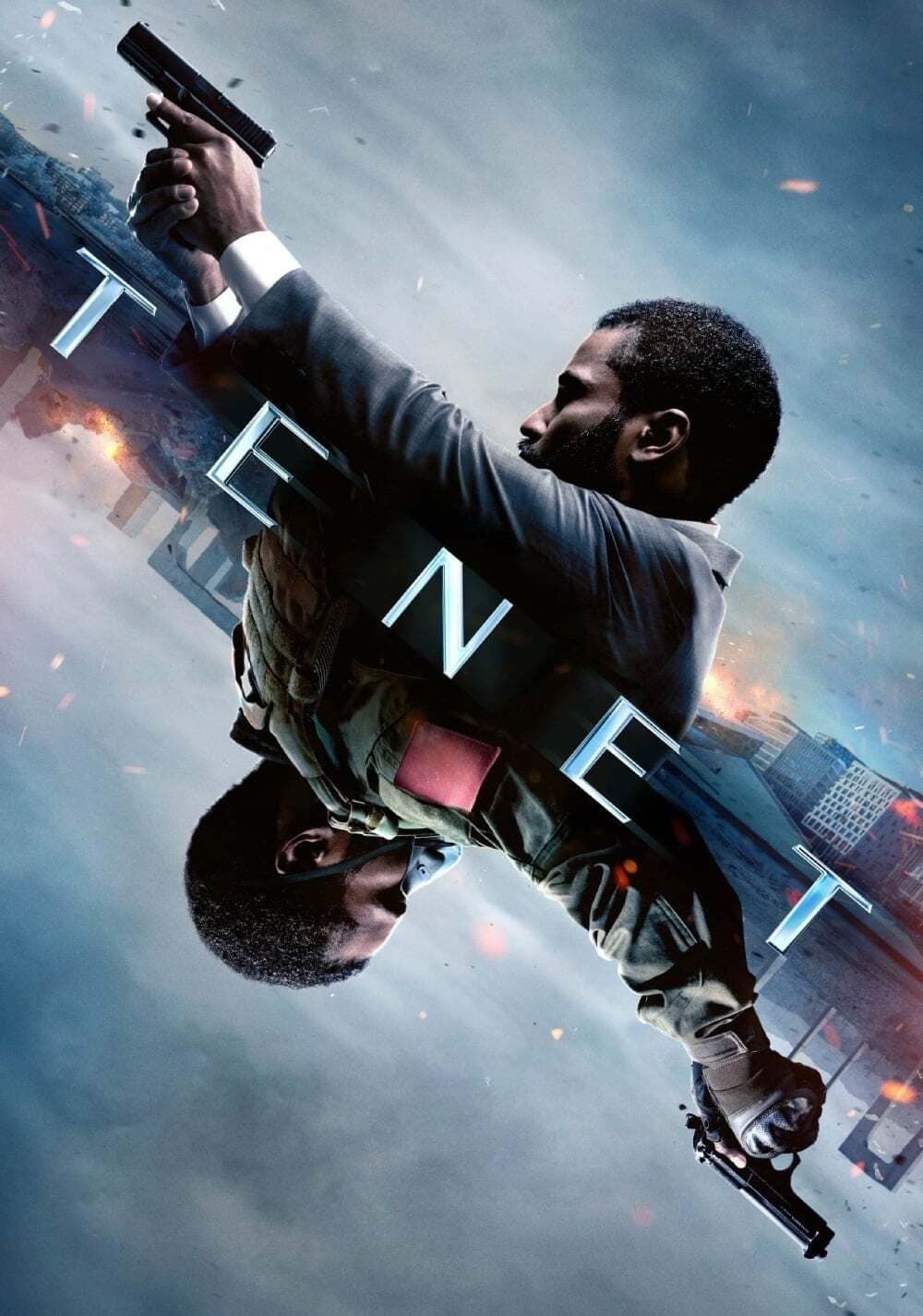 Tenet
Release Date

August 22, 2020

Director

Christopher Nolan

Cast

Elizabeth Debicki, Robert Pattinson, Aaron Taylor-Johnson, Kenneth Branagh, Michael Caine, Clemence Poesy

Runtime

195

Main Genre

Action
After a break that lasted a couple of years following Dunkirk's release, Nolan went back to action thrillers and delivered Tenet, a film that takes a number of viewings to get your head around. In the movie, an ex-CIA agent becomes a spy for a secret organization with the intention of stopping an attack using time-bending techniques. The very confusing film, starring John David Washington and Robert Pattinson, was Nolan's first collaboration with Swedish composer Ludwig Göransson.
What Makes It Great
Göransson's score follows the style of Nolan's fast-paced script. The music never feels like it stops, because the film itself doesn't give the audience room to breathe. The soundtrack is frantic, heavily percussive, and features an electronic backdrop that goes well against the occasional use of melodic symphonies. Notable track: "Trucks in Place," which has very interesting beat shifts.
Tenet is available to rent or buy on Prime Video
7
Batman Begins (2005) — Hans Zimmer & James Newton Howard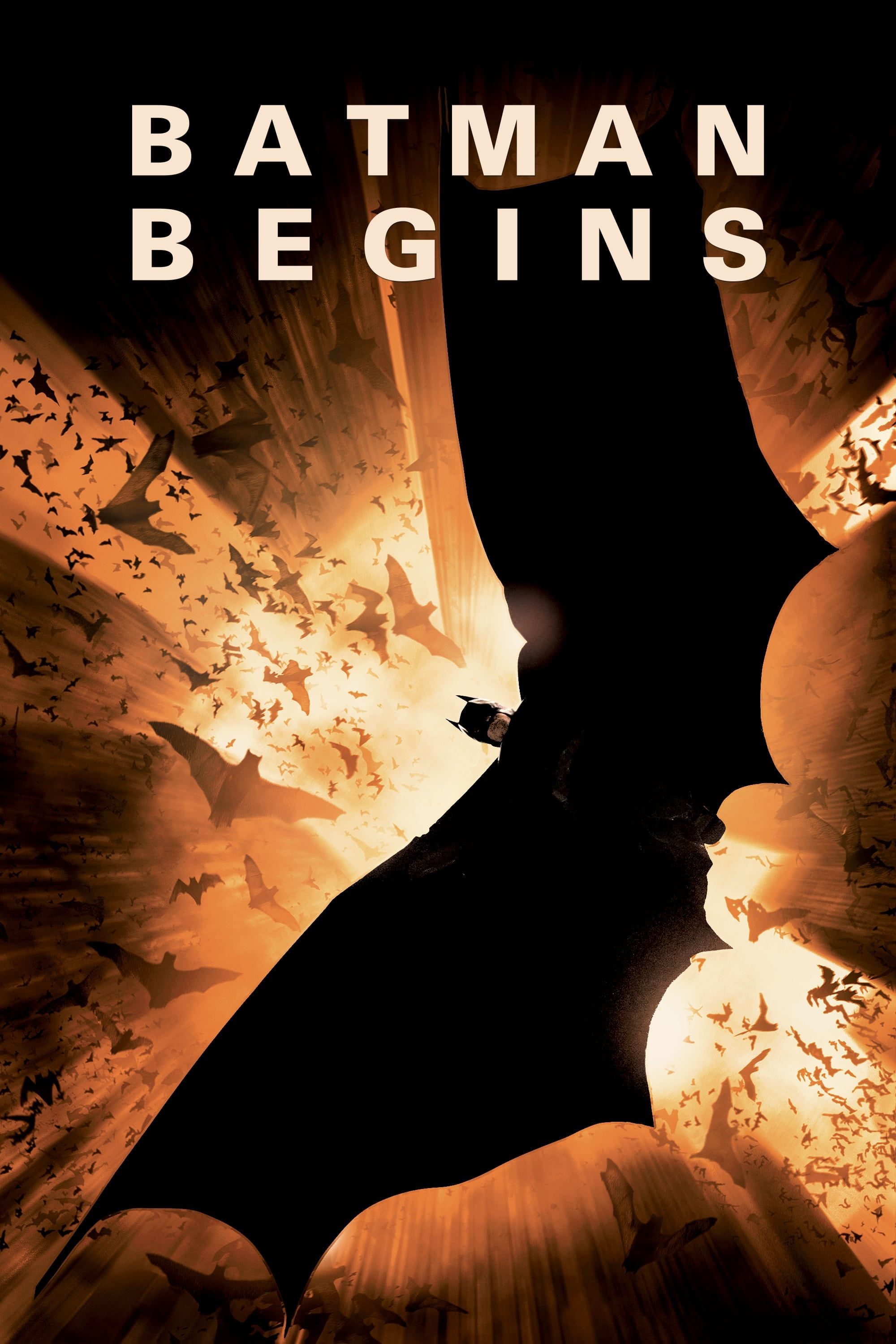 Batman Begins
Release Date

June 10, 2005

Director

Christopher Nolan

Cast

Christian Bale, Michael Caine, Liam Neeson, Katie Holmes, Gary Oldman, Cillian Murphy

Rating

PG-13

Runtime

134

Main Genre

Action
For the first entry of his Batman series, Batman Begins, Nolan hired Hans Zimmer to do the score — and Zimmer invited a friend along. Together with James Newtown Howard, Zimmer presented Nolan with an impressive soundtrack that embodies the adventurous but chaotic nature of the film. Batman Begins is the story of how Bruce Wayne goes from a normal citizen into a masked vigilante, after being faced with a Gotham City that has descended into corruption.
What Makes It Great
Zimmer and Howard are, without question, two geniuses at work. Zimmer uses his signature percussion-and-string style to add a solid backdrop of sound to the film's action sequences, while the film's underrated melancholic side is powered by Howard's melodic composition style. Notable track: the sweeping and surprisingly delicate "Lasiurus."
Batman Begins is available to stream on Max
6
Insomnia (2002) — David Julyan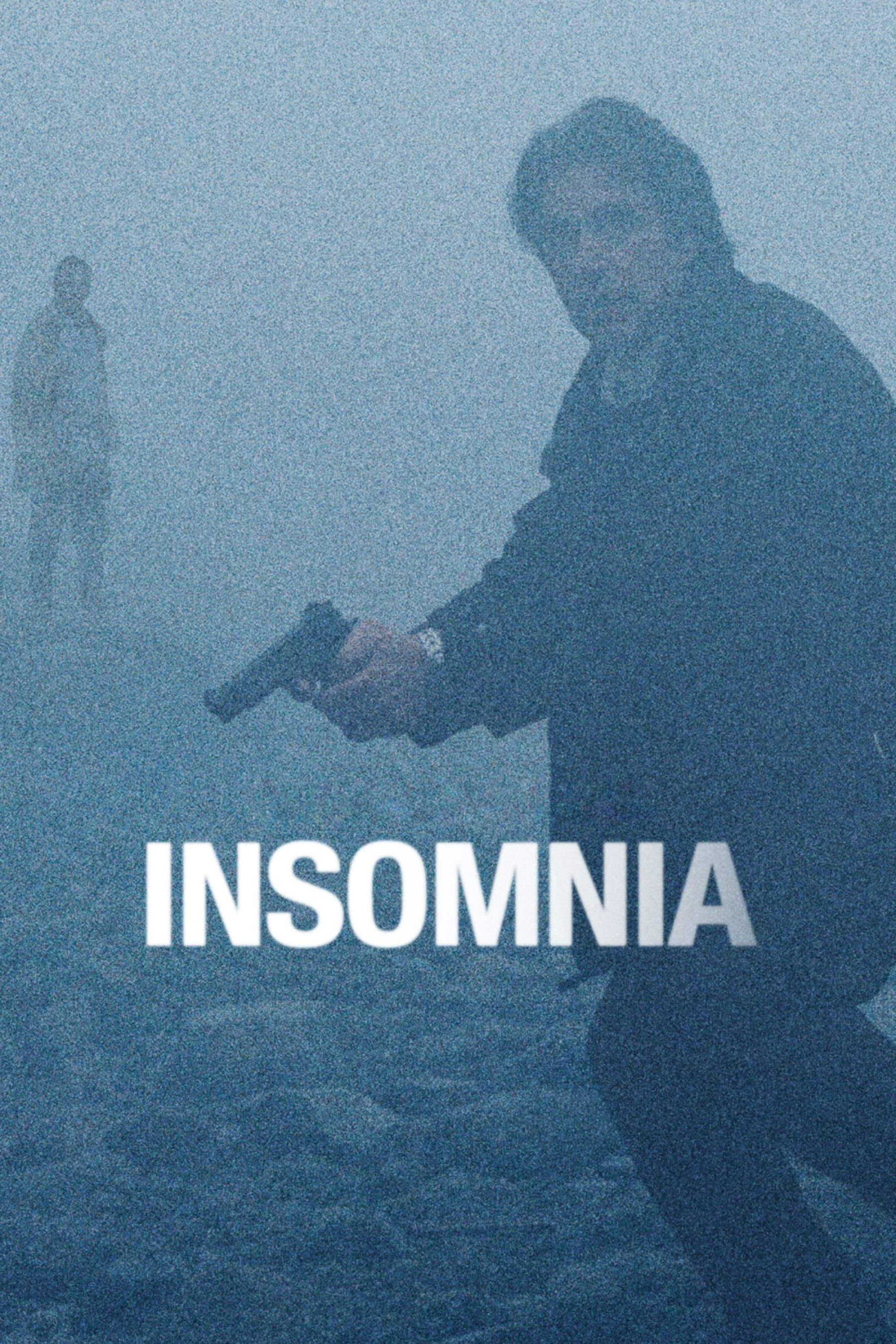 Insomnia
Release Date

May 24, 2002

Director

Christopher Nolan

Cast

Al Pacino, Robin Williams, Hilary Swank, Oliver Zemen, Martin Donovan, Paul Dooley

Rating

R

Runtime

118

Main Genre

Crime
Two years after his Hollywood debut, Nolan would come back with another thriller. Insomnia is a gloomy and underrated crime procedural that features Al Pacino and Robin Williams in a story about a police detective investigating a murder in a small town in Alaska when, suddenly, the killer starts blackmailing him. For Nolan's film, David Julyan would come back as a composer, after his first work on Memento.
What Makes It Great
Julyan's composing work for Insomnia is truly one of the best of his entire career. He uses traditional symphonic sounds to add emotional power to the film, and very often he uses nothing but a piano to accompany the main character's descent into the darkness of his circumstances. This is one of the most ambient and atmospheric scores in Nolan's oeuvre. Notable track: the achingly sad and well-titled "Let Me Sleep."
Insomnia is available to rent or buy on Prime Video
5
The Dark Knight (2008) — Hans Zimmer & James Newton Howard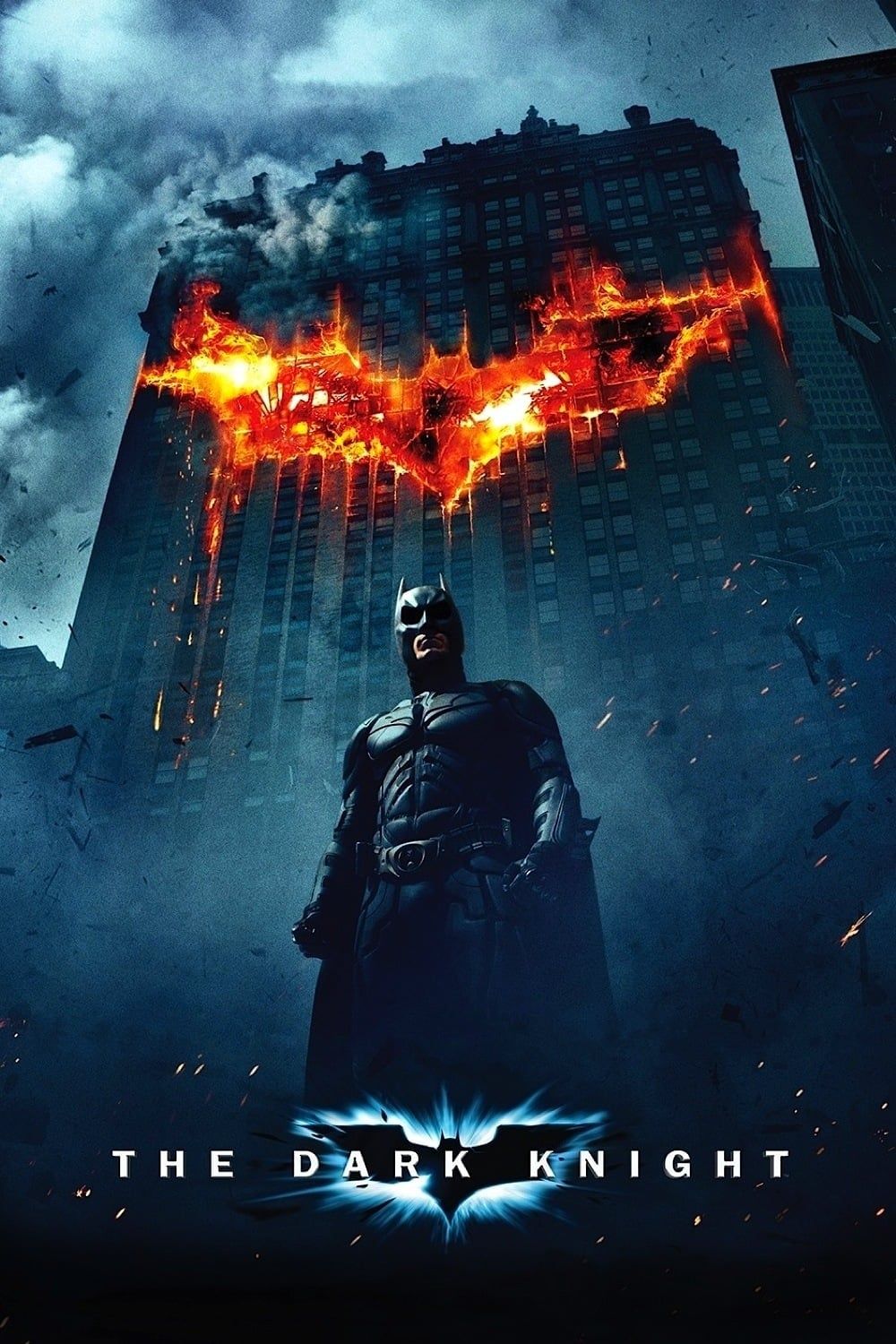 The Dark Knight
Release Date

July 14, 2008

Director

Christopher Nolan

Cast

Christian Bale, Heath Ledger, Aaron Eckhart, Michael Caine, Maggie Gyllenhaal, Gary Oldman

Main Genre

Action

Rating

PG-13

Runtime

152
Howard and Zimmer would return for The Dark Knight, Nolan's sequel to Batman Begins, which pits Batman against his most iconic villain: The Joker. However, Gotham City's corruption is also a huge player in what many consider to be the greatest superhero film ever made, and the greatest Best Picture Oscar snub.
Related: Why The Dark Knight Rises Is Christopher Nolan's Most Underrated Movie
What Makes it Great
The composer duo raises the stakes here with a much deeper musical background. The progression and improvement are notable in the action sequences for which Zimmer pumps up the bass and the volume of electronic sound effects. Howard's collaboration is noteworthy in the film's various dramatic sequences. Notable tracks: the Joker's theme, also known as "Why so serious," as well as "Like a dog chasing cars," which features the franchise's iconic theme.
The Dark Knight is available to stream on Max
4
Oppenheimer (2023) — Ludwig Göransson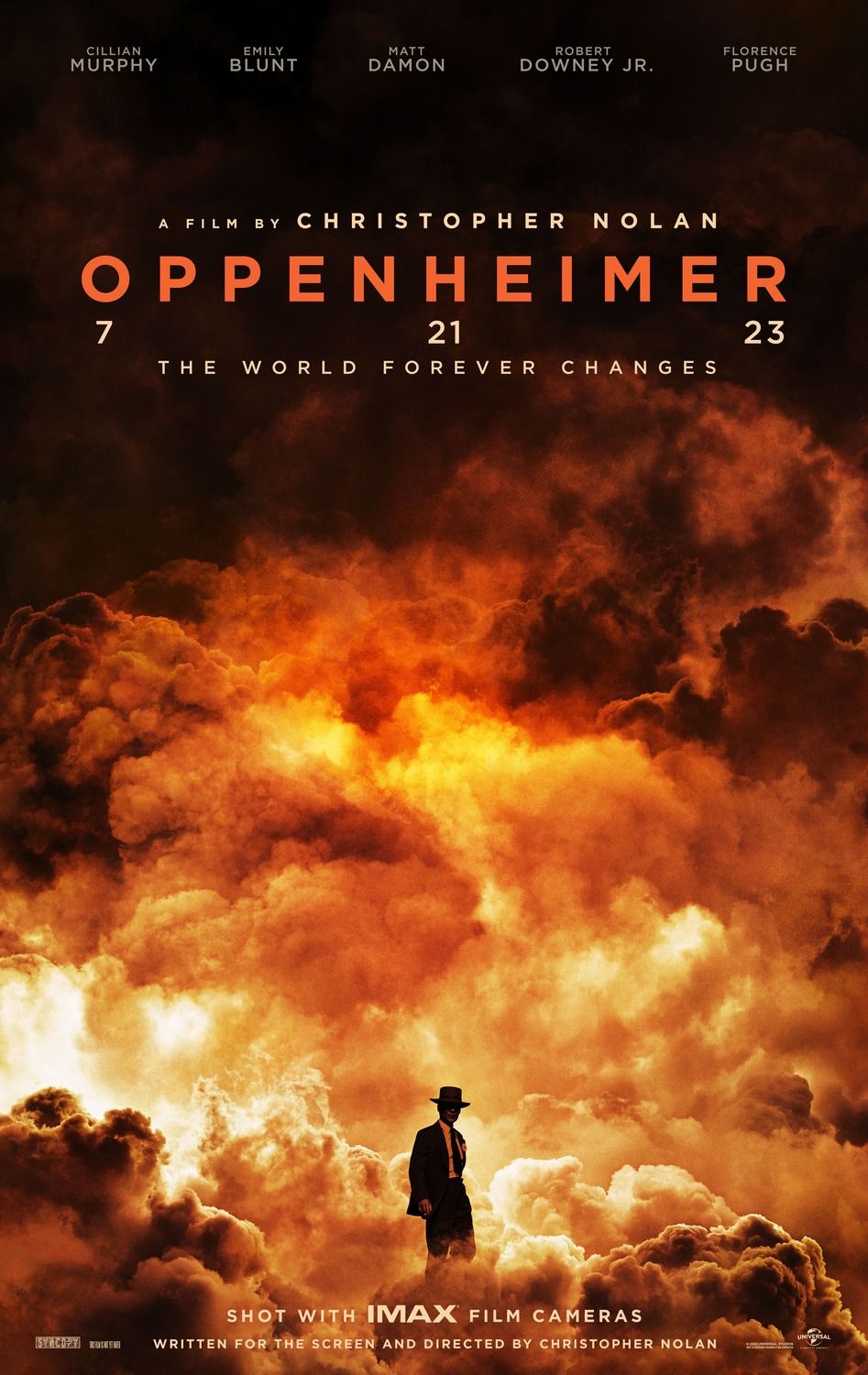 Oppenheimer
Release Date

July 21, 2023

Director

Christopher Nolan

Cast

Cillian Murphy, Matt Damon, Robert Downey Jr., Emily Blunt, Florence Pugh, Gary Oldman, Josh Hartnett, Jack Quaid, Kenneth Branagh, Rami Malek, Alex Wolff, Matthew Modine

Main Genre

Biography
Ludwig Göransson was chosen again by Nolan for his latest film, the historical epic Oppenheimer. The film is, unsurprisingly, about J. Robert Oppenheimer, the physicist responsible for creating the atomic bomb in The Manhattan Project, and his further association with the Communist underworld. It has been acclaimed by critics and audiences alike, with some reviews calling it a masterpiece.
What Makes It Great
Göransson's work on Oppenheimer is beautiful. The composer uses a musical style that makes us imagine the impossible with otherworldly sounds, occasional warbling lilts, and sustained melodic notes. However, when it's time to address the chaotic nature of the story, Göransson engages in violent string music, an extremely varied blend of instruments, and heavy bass sounds. The music of Oppenheimer is invasive because it's supposed to be, and it syncs well with the film's impressive sound design. Notable track: the melodic yet frenetic piece "Can you hear the music?"
Oppenheimer is still in theaters
3
Dunkirk (2017) — Hans Zimmer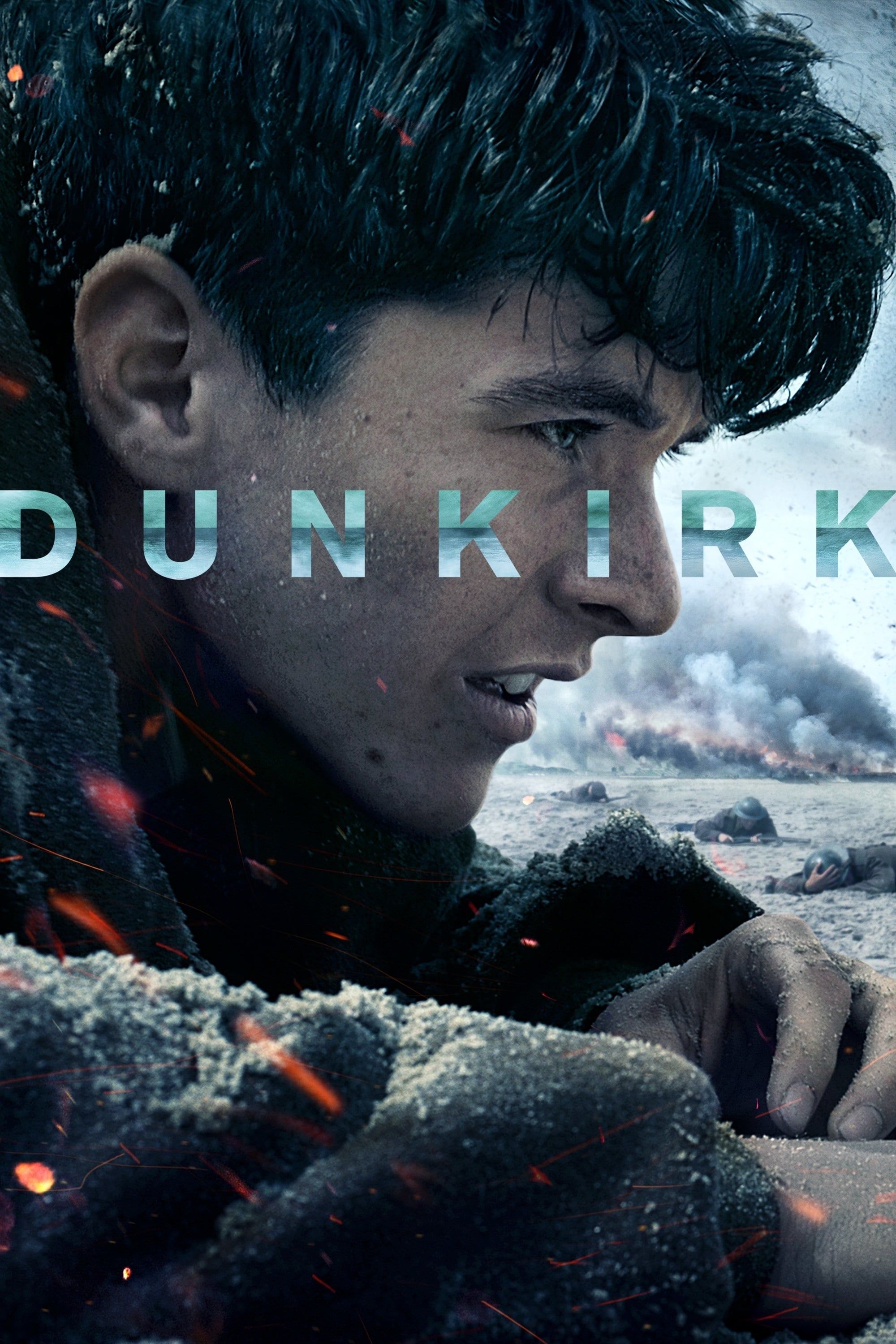 Dunkirk
Release Date

July 19, 2017

Director

Christopher Nolan

Cast

Tom Hardy, Cillian Murphy, Kenneth Branagh, Mark Rylance, Harry Styles, James D'Arcy

Main Genre

Drama

Rating

PG-13

Runtime

107
For the World War II epic Dunkirk, Nolan incorporates Hans Zimmer's signature percussion to add a music layer to a film that was already tense. The story is an account of the events surrounding the evacuation of Allied troops in Dunkirk when the Germans had surrounded the North of France and escape operations had to be attempted by sea and air. The film received eight nominations at the Academy Awards, winning three of them, and proving Nolan's masterful ability to create high-scale sequences using traditional filmmaking.
Related: 15 of the Best Movie Score Composers Who Have Never Won an Oscar
What Makes It Great
Zimmer's Oscar nomination for Best Original Score for his work on Dunkirk is well-deserved. The composer's work is a unique soundtrack to a film that features very little dialogue and runs like a ticking time bomb with no visible countdown. The style consists of his usual frantic tracks and the use of percussive sounds by improbable instruments in the orchestra. Notable track: the great and madness-inducing "Supermarine."
Dunkirk is available to rent or buy on Prime Video.
2
Interstellar (2014) — Hans Zimmer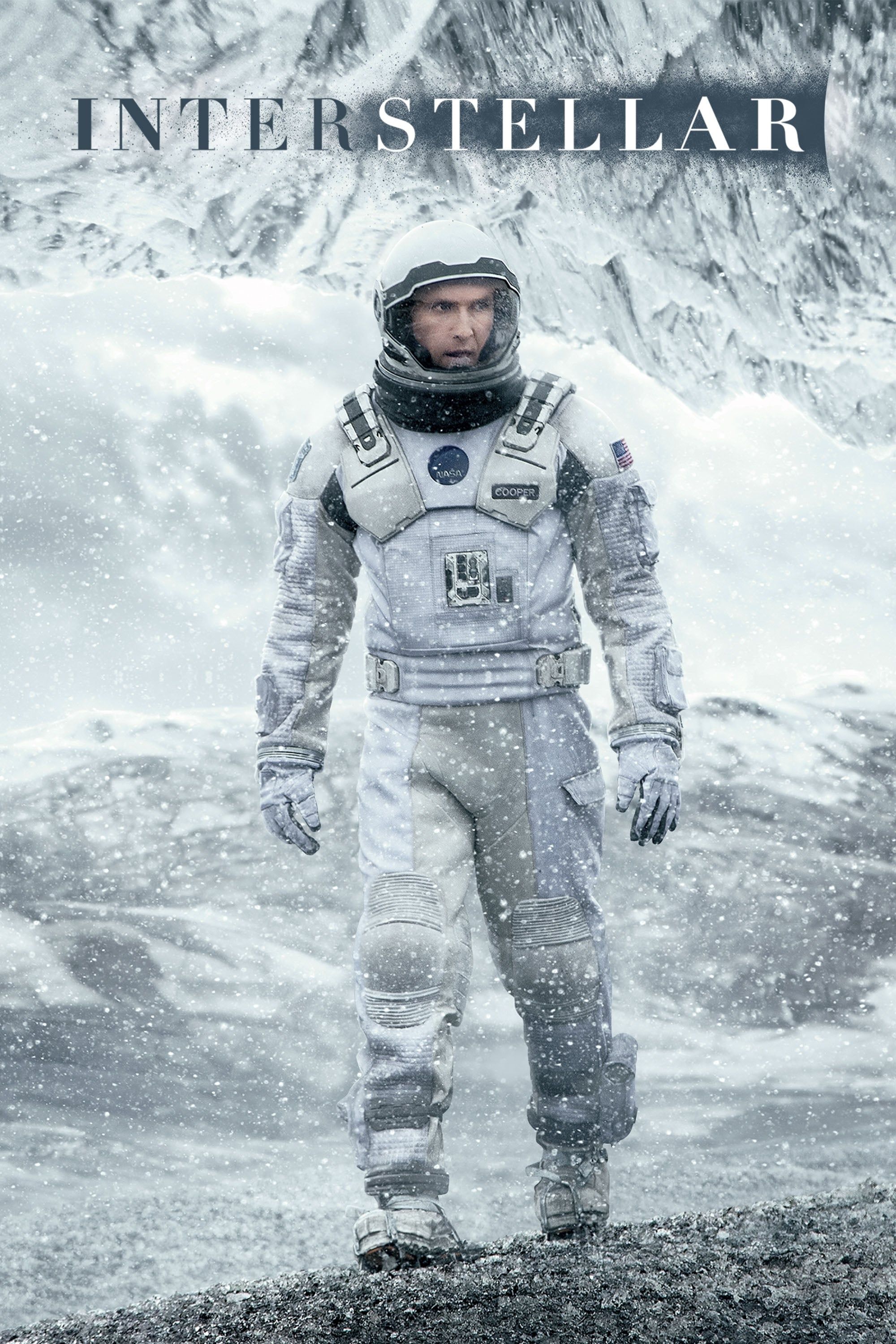 Interstellar
Release Date

November 5, 2014

Director

Christopher Nolan

Cast

Matthew McConaughey, Anne Hathaway, Jessica Chastain, Michael Caine, Bill Irwin, Casey Affleck

Main Genre

Sci-Fi

Rating

PG-13

Runtime

2h 49m
If there's one word that can be used to categorize Nolan's body of work, that word would be "epic." Everything he does is of massive size and scope, and no film of his feels irrelevant or easy to consume. The science fiction film Interstellar, about a man trying to save humanity by exploring the opportunities that outer space can bring, is a beautiful film that goes beyond the rule book to accomplish a very emotional experience. Nolan's film, largely about what it means to be a father, is scored by the always-impressive Hans Zimmer.
What Makes It Great
Interstellar brought in another Oscar nomination for the composer, who created a soundtrack that exudes emotion and could be compared to the sound of dreams and imagination powering up. He uses melodic ranges that feature traditional sci-fi symphonic sounds, but he also manages to support the entire film on a lullaby-like melody that increases in power as the movie goes on. How this one lost at the Academy Awards in 2014 is beyond understanding.
Interstellar is available to stream on Prime Video and on Paramount+
1
Inception (2010) — Hans Zimmer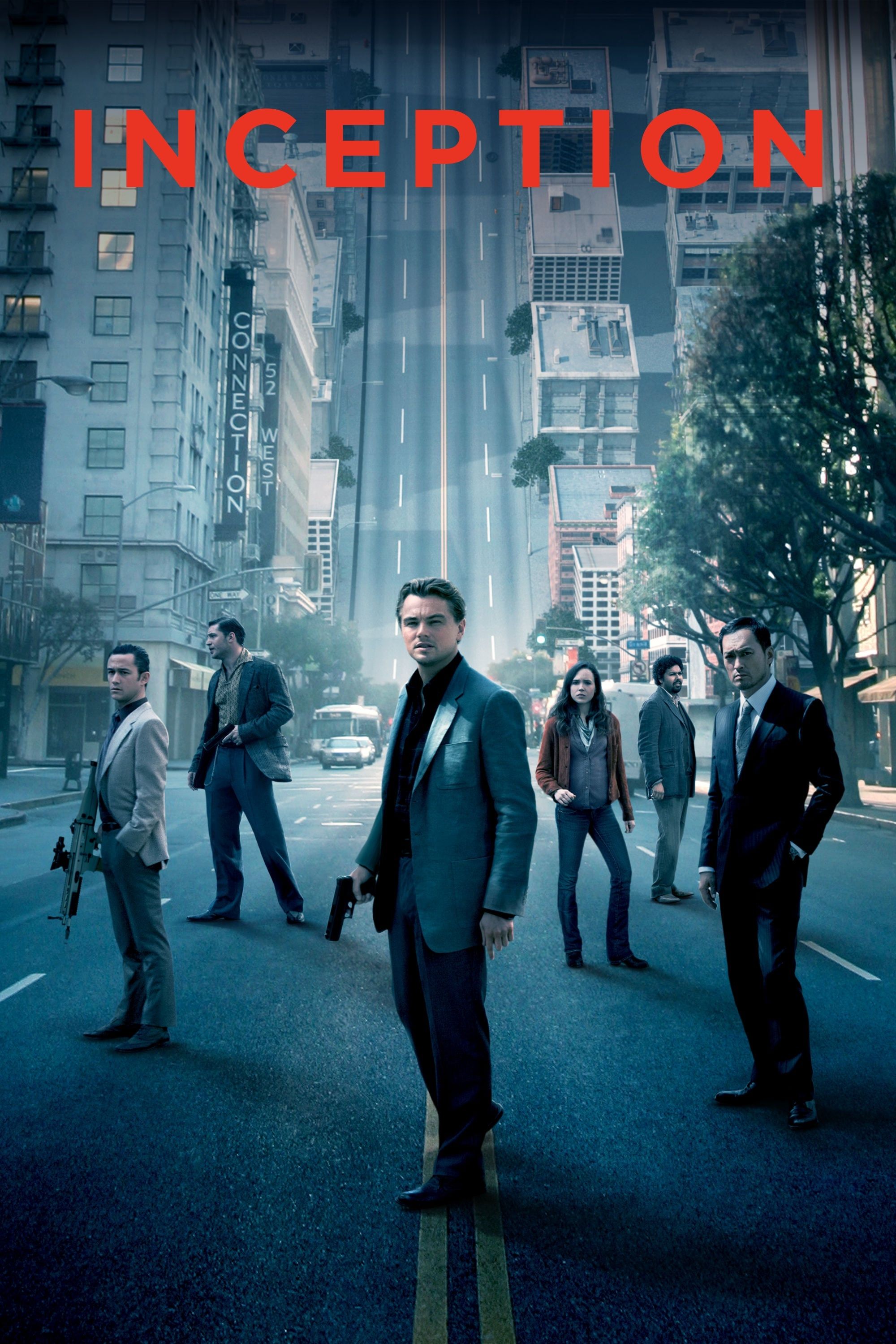 Inception
Release Date

July 15, 2010

Director

Christopher Nolan

Cast

Leonardo DiCaprio, Ken Watanabe, Joseph Gordon-Levitt, Marion Cotillard, Elliot Page, Tom Hardy

Main Genre

Action

Rating

PG-13

Runtime

148
For one of Nolan's most beloved movies, Inception, Zimmer incorporates the element of time into the score and he experiments a little with the use of songs and music. After all, how would you create a score for dreams and their manipulation according to will? Inception tells the story of a gang of thieves who use a futuristic device to infiltrate and plant thoughts on a subconscious level, through dreams. It is Nolan's most mind-bending film, and is a groundbreaking sci-fi thriller that many consider to be the best of his filmography to date.
What Makes It The Best
The score is, without question, Zimmer's most interesting work of his entire career. Even though he didn't win the Oscar that night, it's his most iconic piece of work and the most acclaimed track in his live concerts.
The work by the composer consists of heavy bass and string sounds that translate the magnitude of the worlds portrayed in the film. This is the sound of limbo, of the imagination, of dreams literally collapsing as characters navigate the various levels of the subconscious. Time is cleverly slowed down in a very important Edith Piaf song featured in the film ("Non, je ne regrette rien"), and Zimmer incorporates this particular track into the score. Notable tracks: the very famous piece "Dream is Collapsing," and the timeless and emotional "Time."
Inception is available to rent or buy on Prime Video.
To learn more about Nolan's work, here's a video about The Philosophy of Christopher Nolan: