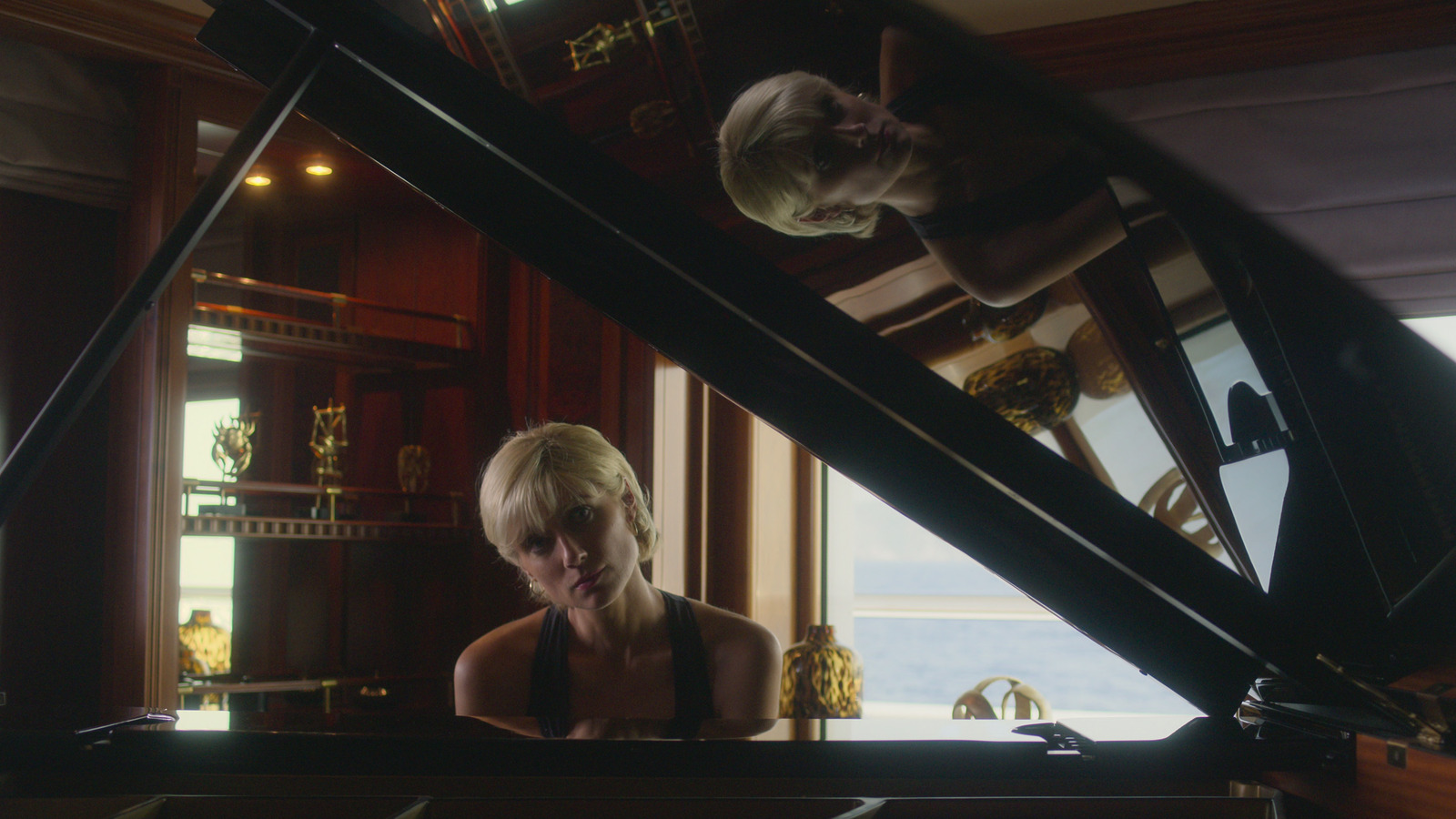 Talk about carrying the weight of the world on your shoulders. Set between the years of 1997 and 2005, season 6 of the Emmy-winning "The Crown" follows the later years of Princess Diana's life leading up to the tragic car accident that shocked the globe. In the midst of the media whirlwind surrounding the royal family, however, old Queen Elizabeth II (Imelda Staunton) remains a central figure, carrying her own weight of the past. Fans of the Netflix series previously enjoyed the younger portrayals of the same character by both Claire Foy and Olivia Colman in prior seasons, but never has the aged monarch faced a test quite like this.
Part 1 of the final season follows "a relationship blossoming between Princess Diana and Dodi Fayed before a fateful car journey has devastating consequences." Part 2, meanwhile, picks up in the aftermath of such unimaginable loss: "Prince William tries to integrate back into life at Eton in the wake of his mother's death as the monarchy has to ride the wave of public opinion. As she reaches her Golden Jubilee, the Queen reflects on the future of the monarchy with the marriage of Charles and Camilla and the beginnings of a new Royal fairytale in William and Kate." The final season stars Elizabeth Debicki as Diana, Imelda Staunton as Elizabeth, Jonathan Pryce as Prince Phillip, Lesley Manville as Princess Margaret, Dominic West as Prince Charles, Salim Daw as Mohamed Al Fayed, Khalid Abdalla as Dodi Fayed, Rufus Kampa and Fflyn Edwards as Princes William and Harry respectively, Ed McVey as Prince William, Luther Ford as Prince Harry, and Meg Bellamy as Kate Middleton.
Part 1 of the final season of "The Crown" will premiere November 16, 2023, followed by Part 2 on December 14, 2023.