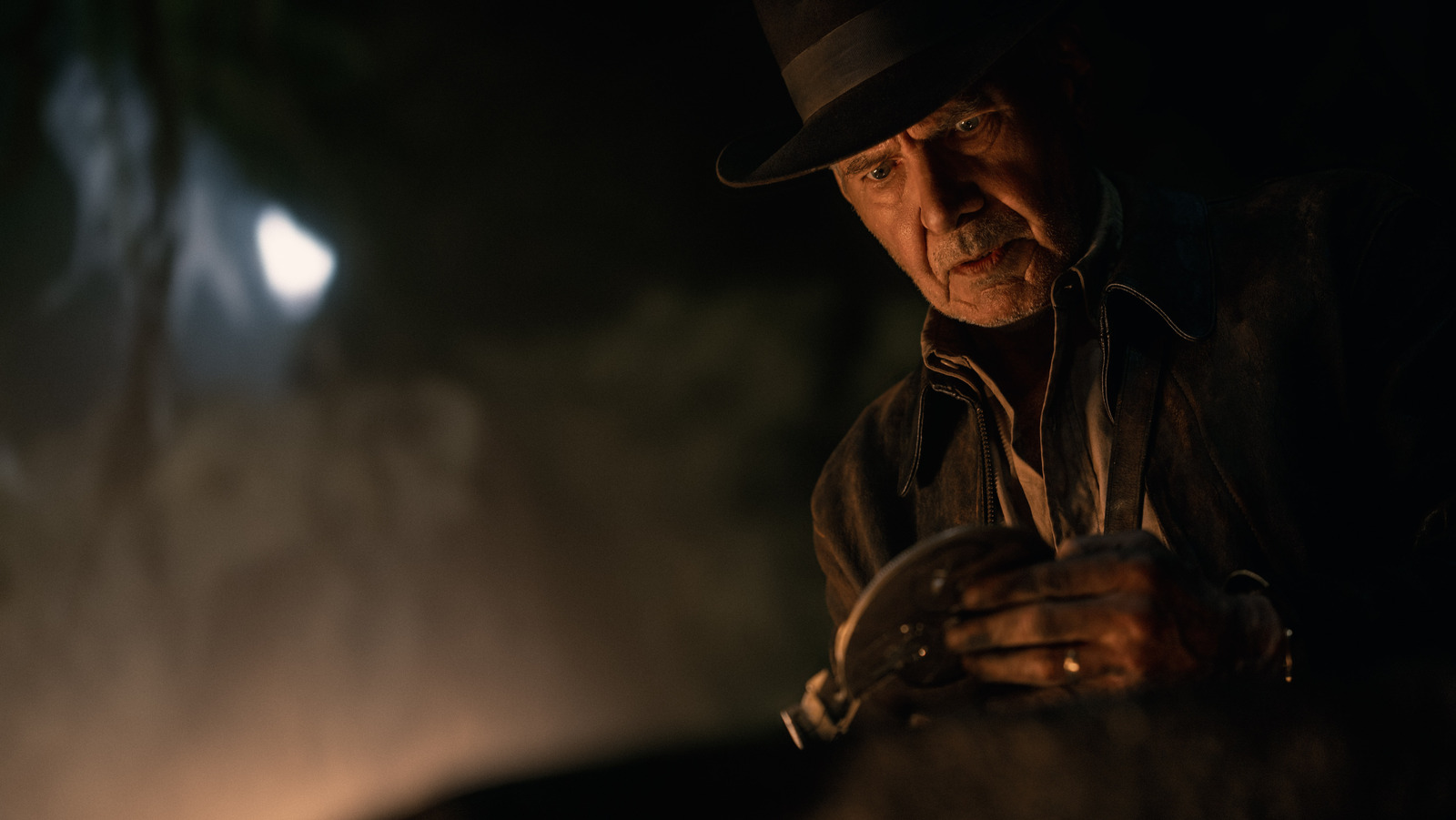 Did you miss out on Indy's final adventure on the big screen or just want to relive his epic battle to recover Archimedes' dial (that's the Antikythera device, for the initiated!) to prevent it from falling into the hands of history's greatest villains? Well, this is the news for you. "Indiana Jones and the Dial of Destiny" comes to digital platforms such as Prime Video, Apple TV, and Vudu on August 29, 2023 — and there's no shortage of bonus features to keep even the most diehard fan occupied for hours and hours.
Lucasfilm announced that those who purchase "Dial of Destiny" on digital will be able to get their hands on never-before-seen featurettes exploring all of the film's "new characters, stunts, music, locations, production design, and visual effects." Most impressively, there will be five featurette "chapters" prominently discussing how the film was made with quite a few brand names lending their insights into the production. These include:
Chapter 1 — Prologue – Harrison Ford leaps back into action as Indiana Jones! Journey to 1944 as this featurette reveals the filmmakers, characters, stunts, locations, and incredible visual effects that make up the thrilling opening of "Dial of Destiny"!
Chapter 2 — New York – Blast off to adventure as James Mangold showcases the re-creation of 1969 Manhattan for the Moon Parade chase. This featurette spotlights Helena (Phoebe Waller-Bridge) as John Williams conducts his beautiful new theme for this compelling character.
Chapter 3 — Morocco – The man in the hat is back! Explore Morocco as this featurette breaks down the white-knuckle stunts of the medina tuk-tuk chase and hotel brawl. Meet Teddy (Ethann Isidore), Indy's precocious new ally in the hunt for the dial!
Chapter 4 — Sicily – Meet Renaldo (Antonio Banderas) as he guides our heroes on a perilous underwater treasure hunt! Catch up with Harrison Ford and Phoebe Waller-Bridge on location in Sicily and explore the caverns, traps, and bugs surrounding Archimedes' tomb!
Chapter 5 — Finale – This featurette breaks down the thrilling climax to the "Indiana Jones" series. Cast and filmmakers James Mangold, Kathleen Kennedy, Frank Marshall, John Williams, Steven Spielberg, and Harrison Ford bid farewell to one of the greatest heroes of all time.