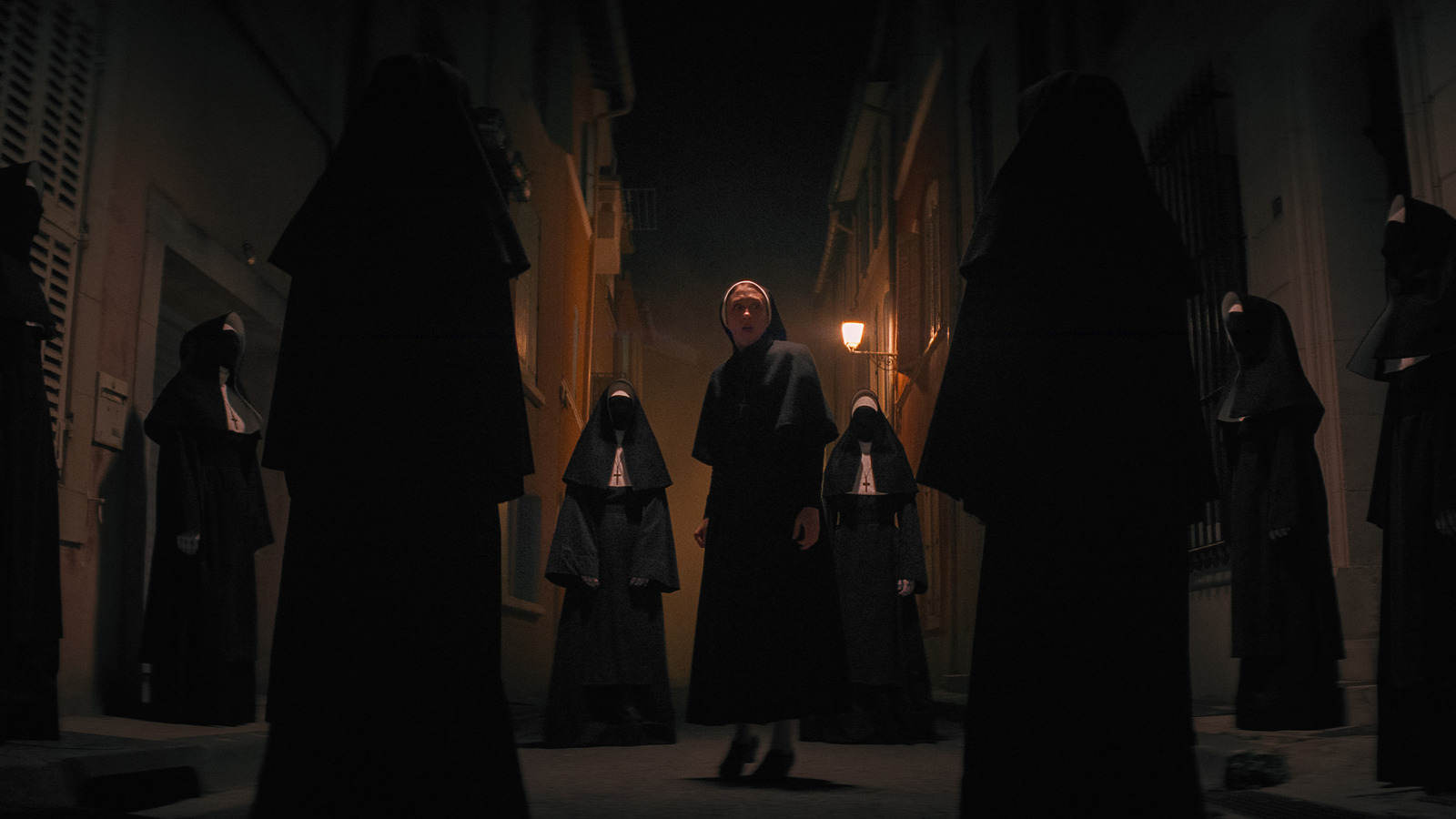 Directed by "The Conjuring: The Devil Made Me Do It" veteran Michael Chaves from a screenplay credited to Ian Goldberg, Richard Naing, and Akela Cooper, "The Nun II" initially gets off to a promising start. The film opens right in line with franchise tradition through a self-contained and wonderfully atmospheric vignette following a soon-to-be victim at the hands of Valak, the killer demon whom viewers may remember escaped at the end of the previous movie by secretly possessing the ever-lovable Frenchie. Set four years after the events of "The Nun" in 1956 France, the story wastes no time showing that our supernatural antagonist isn't messing around, killing indiscriminately in a series of brutal murders that soon attract the attention of the Vatican. With go-to paranormal investigator Father Burke (played by Demián Bichir in "The Nun") no longer in the picture, the now-ordained Sister Irene is tasked with tying up loose ends and putting a stop to Valak's reign of terror.
After catching audiences up to speed on its place in the franchise (by having a character recite a clunky recap of what happened last time, admittedly), the film quickly establishes the new faces joining the cast this time around. While Anna Popplewell (of "Chronicles of Narnia" fame) is saddled with the thankless role of single mother and Frenchie's prospective lover Kate (her young daughter Sophie, played by Katelyn Rose Downey, fares slightly better bringing a sweet dynamic to a very parental Frenchie), Storm Reid is a clear standout as Sister Debra, a fellow nun at Irene's convent with a rebellious streak. Struggling profoundly to keep her wavering faith alight, Debra is nonetheless undeterred when the secret of Irene's past dealings with Valak comes to light and never hesitates to join her on this mission in what turns out to be an absolute blast of a "Nuns on the run" plotline.
From there, however, we return to a more conventional approach when Irene tracks down clues that lead her right to Frenchie's doorstep — and that of the girl's boarding school where he works as a handyman.