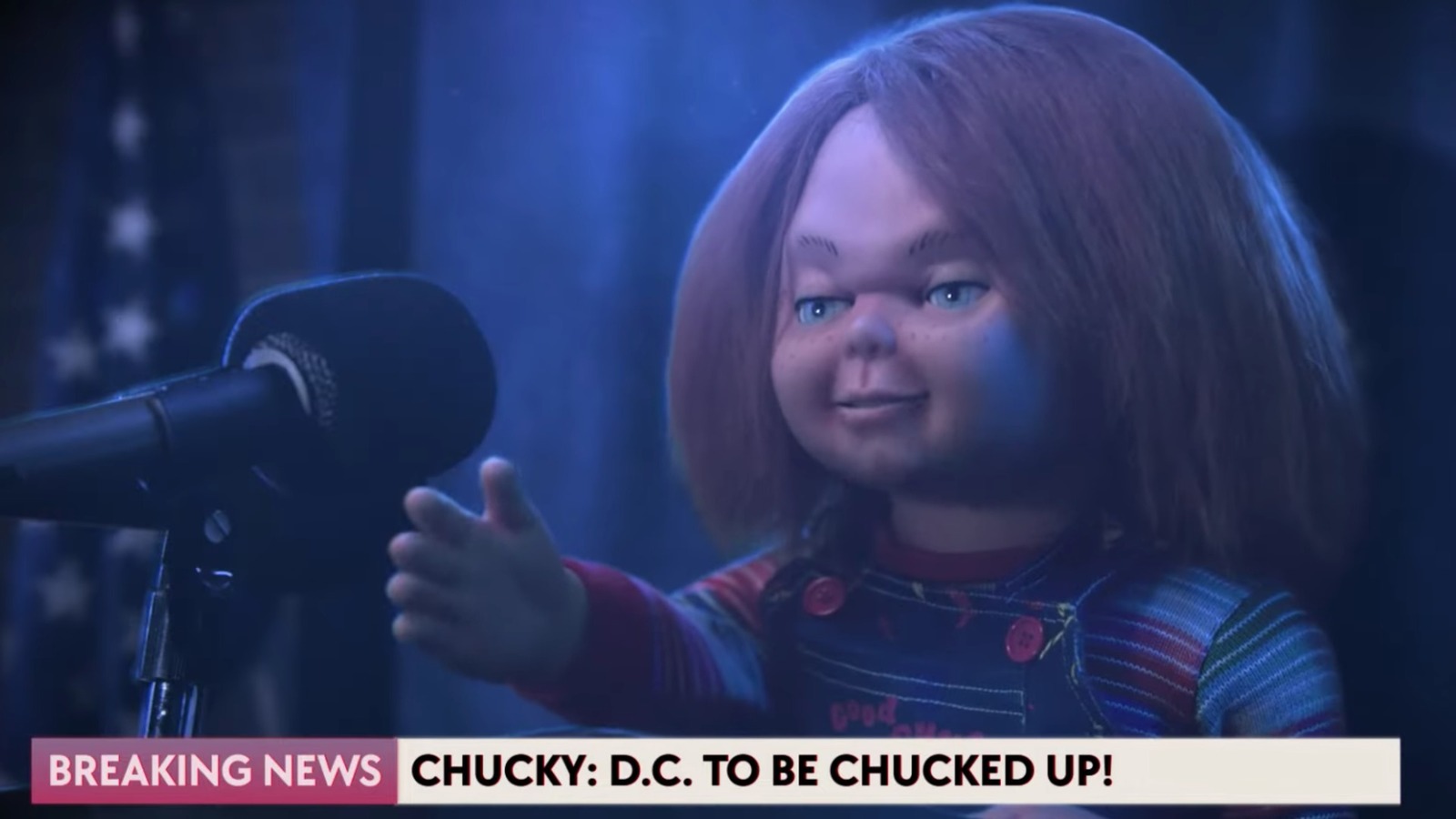 We're still hopeful for a Sawa return given that the horror star has played three different characters on the show to date, all of whom got killed off in creatively gruesome ways. The teaser also makes no mention of Glen/Glenda, Tiffany and Chuck's genderfluid kid (or, technically, set of twins) who was portrayed by Lachlan Watson in season 2. Last we checked, G.G. was back in doll form and headed to the U.K. to learn about their roots. The show's initial protagonist Jake Wheeler (Zackary Arthur) should also be alive and well, though Caroline (Carina Battrick) ended up with the possessed dolls, leaving the door open for a whole new story to begin with season 3.
If you're behind on "Chucky" or haven't given the show a go, it's worth noting that all of this is just the tip of the iceberg for a franchise that doesn't mind getting wilder and wilder by the episode. As the doll notes in the teaser, "Chucky" is available to watch all over the place, as its new season will air on both the Syfy Channel and USA Channel while also streaming on Peacock. It's also worth noting that this could turn out to be a shorter season than expected; according to Scream Horror Magazine, the show suspended production on season 3 in late July in compliance with the ongoing SAG-AFTRA strike. Filming had reportedly begun back in March, so the series may have been close to the finish line when it halted, but there's no official word yet on the season 3 episode count.
"Chucky" returns to the SyFy and USA Channels on October 4, 2023, with episodes streaming the next day on Peacock.